Now that the craziness of the Cass County Fair has passed, I have a second to share a few pictures of Christy B Photography's parade float.  The fair's theme this year was "vacation in your own back yard".  Our daughter actually came up with the idea for the float.  These fence sections have been in storage in the garage since my craft booth days years ago.  She suggested using them as part of our "backyard".  They were perfect for displaying a few images on our float.  The flower pots were from our front porch and the chairs are from our portrait trail.  The green tinsel skirt served as our grass.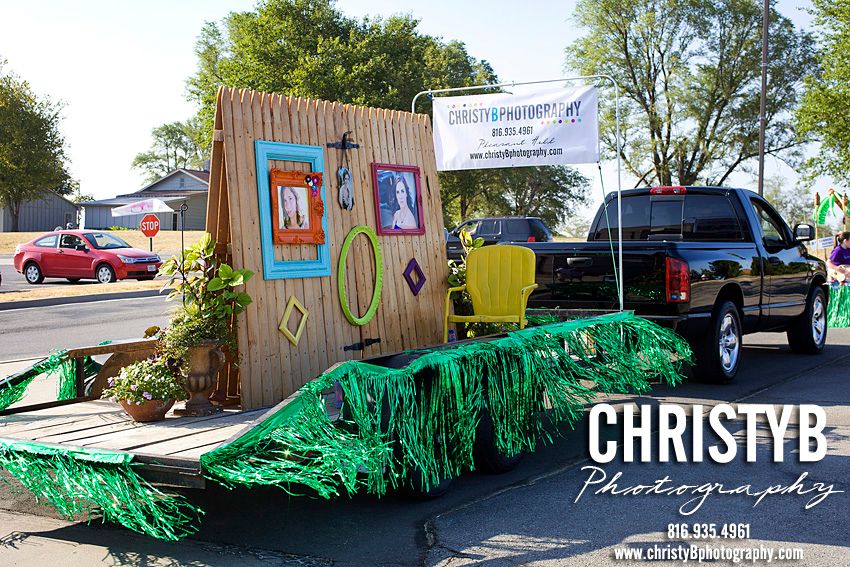 Each end of the fence had flower pots and custom garden flags.

Our son wanted us to use his new truck to pull the float.  He polished and dusted and shined it until the second we drove off.  He's pretty proud of it.
I wanted a way to hang the banners high instead of along the side of the float.  Hubby whipped up this awesome pipe stand in no time.  Gotta love him!

We threw out suckers and personalized pencils along the parade route.  I hear that there will be quite a few Christy B Photography pencils in the kids' school supplies this year.  :-)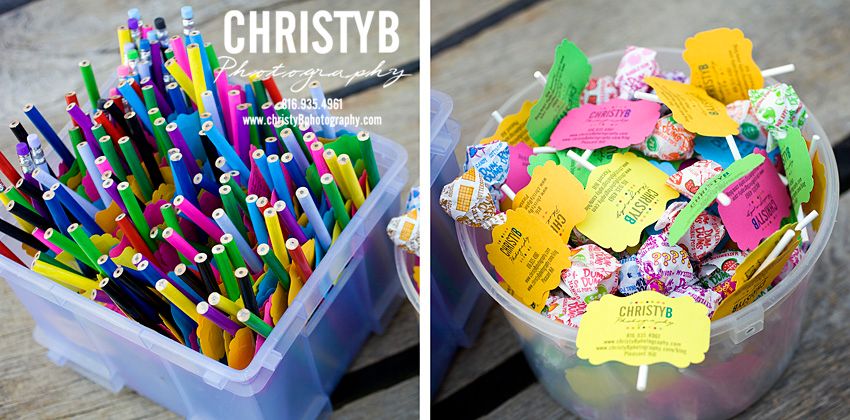 Our daughter and her friend rode on the float with me and helped pass out the treats.
Of course my clothes had to match the float.  I blinged this tank top just for the occasion.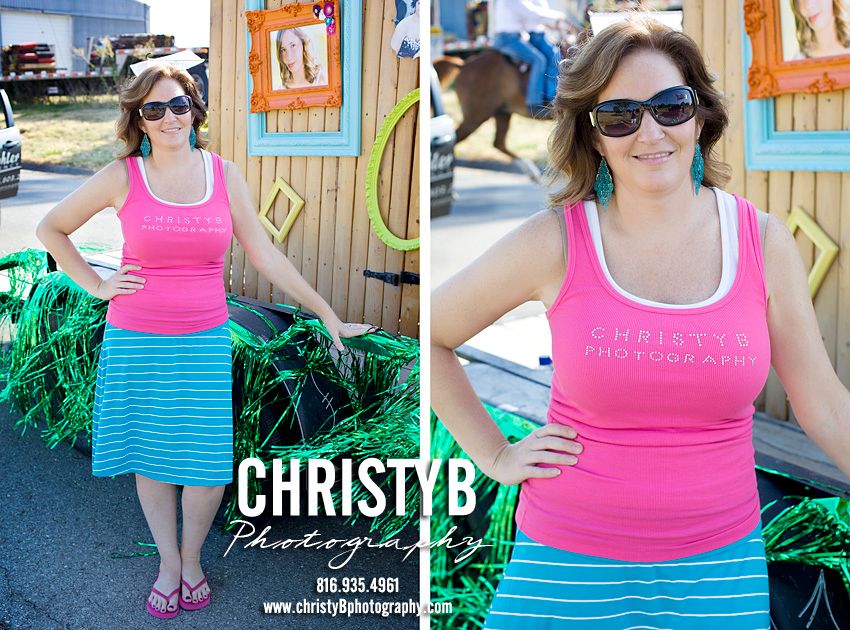 This was the view behind our float.  Despite the hot, hot weather, lots of people turned out to watch the parade.  It was fun to be a tiny part of the festivites.