So, I got this email from my mom. It was one of those forwarded emails that go around. Usually I just skim over them and then hit delete. I don't have time to re-forward them. I'll take my chances at losing out on something big happening to me because I didn't forward it on to 30 of my closest email friends. I'm doomed for eternal bad luck. Only this particular email didn't foresee millions of dollars in my future. It predicted CAKE in my future. That called for another read through of the email before hitting delete! The email was a recipe for 3-2-1 Cake: individual little cakes that are ready to eat in one minute without all the fat and calories of traditional cake. Count me in! I immediately thought these mini cake servings would be perfect for my kids' lunches. They are actually a great alternative to the high calorie, high fat, expensive prepackaged snack cakes that are so devilishly good. Best of all, you can make up several mini cakes in just 5 minutes and store them in the refrigerator. Then just pull them out and pop them in their lunch when needed. I'm hooked!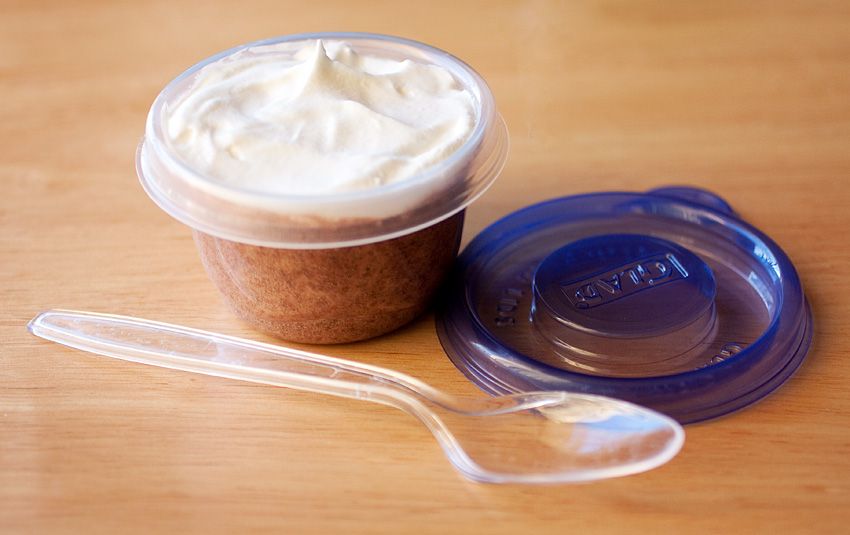 3-2-1 Cake *Recipe from a forwarded email 1 box Angel Food cake mix 1 box cake mix - any flavor (*I will say from experience, lemon flavor doesn't work very well.) 2 tablespoons water In a Ziploc bag, combine the two cake mixes together and mix well.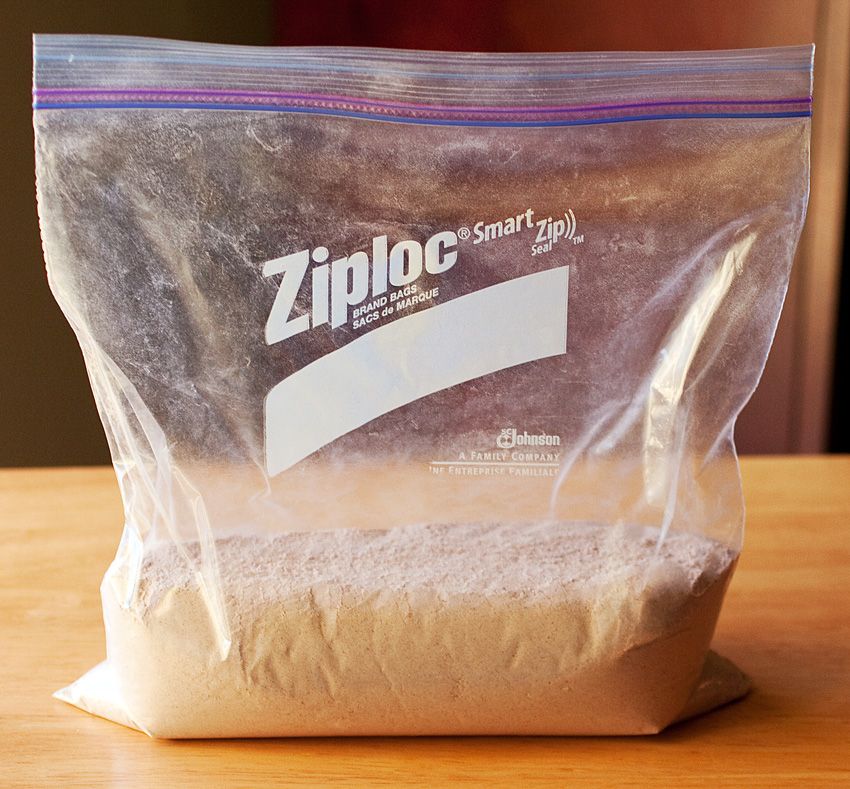 For each individual cake serving, take out 3 tablespoons of the cake mix combination and mix it with 2 tablespoons of water in a small microwave-safe container. Microwave on high for 1 minute and you have your own instant individual little cake.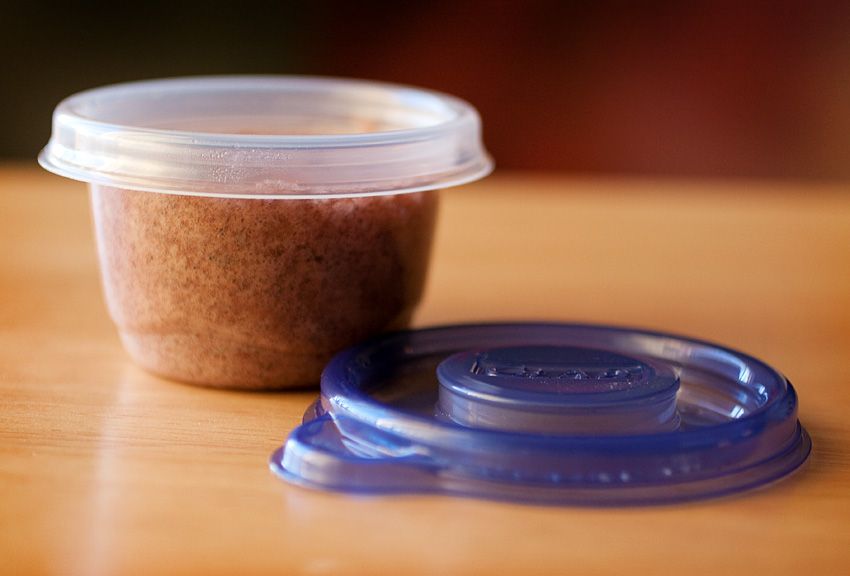 Don't mind the strange texture, it tastes great!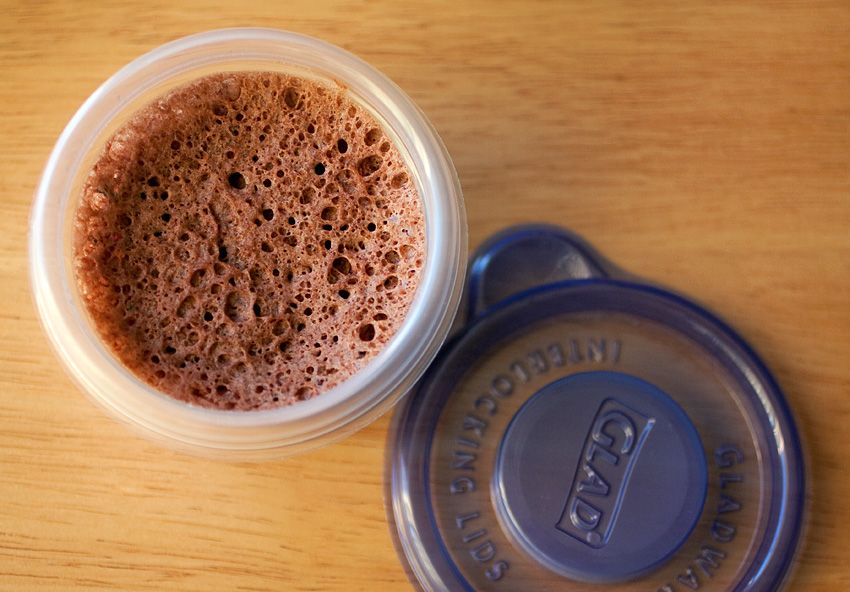 Keep the remaining cake mixture stored in the Ziploc bag and use whenever you feel like a treat.
You can top each cake with a dollop of fat-free whipped topping, if desired.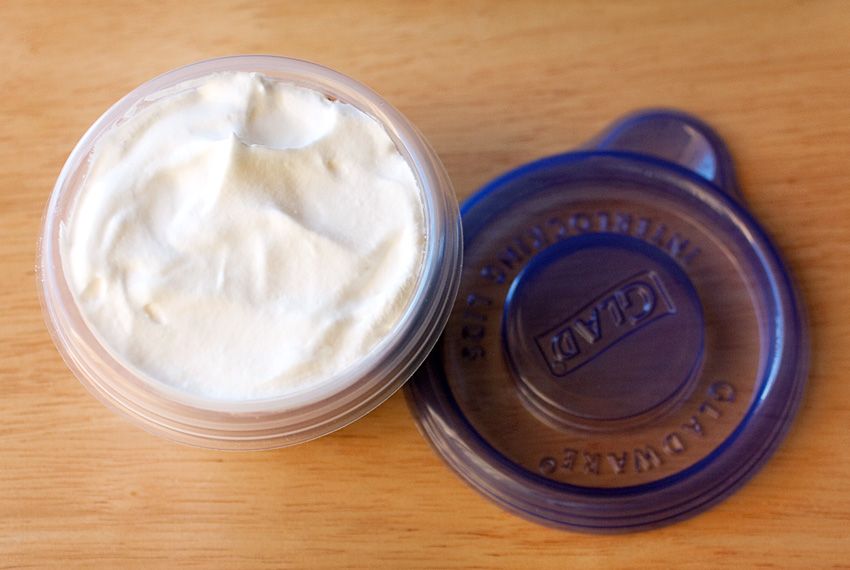 This recipe is called 3-2-1 Cake because all you need to remember is "3 tablespoons mix, 2 tablespoons water, 1 mintue in the microwave". Try various flavors of cake mix like carrot, red velvet, strawberry, etc. Just remember that one of the mixes has to be the Angel Food mix. Now here is the tricky part. I opted to purchase these little Glad reusable containers to use in the kids' lunches. They are the prefect size for a sweet lunch treat. Just note, for these containers, you have to use 2 tablespoons mix, 1 tablespoon water and cook for 45 seconds. Otherwise the cake will bubble over the container while cooking.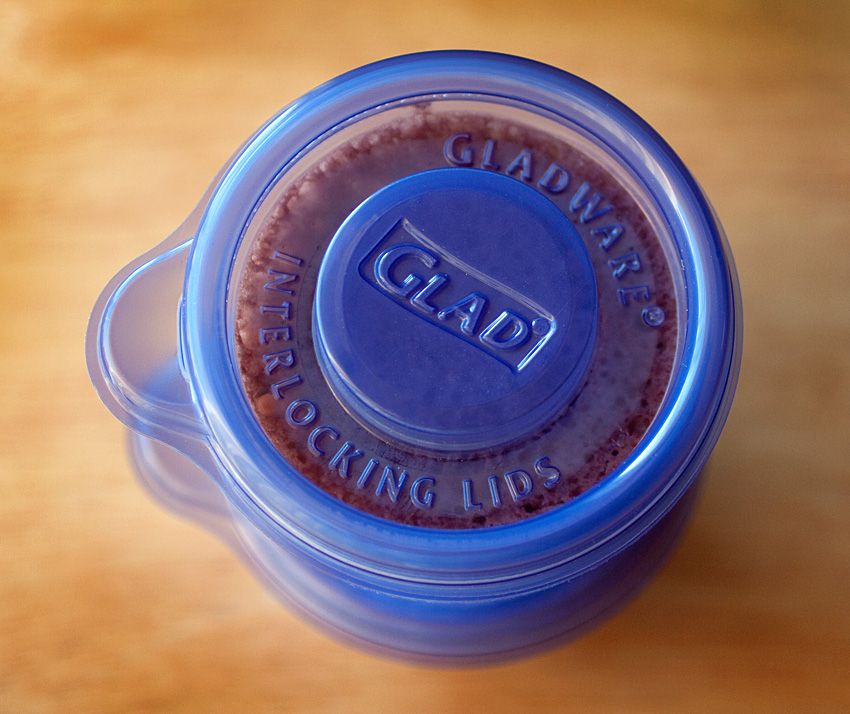 Make several in advance and you have a week of sweet treats ready for their school lunches. Super easy!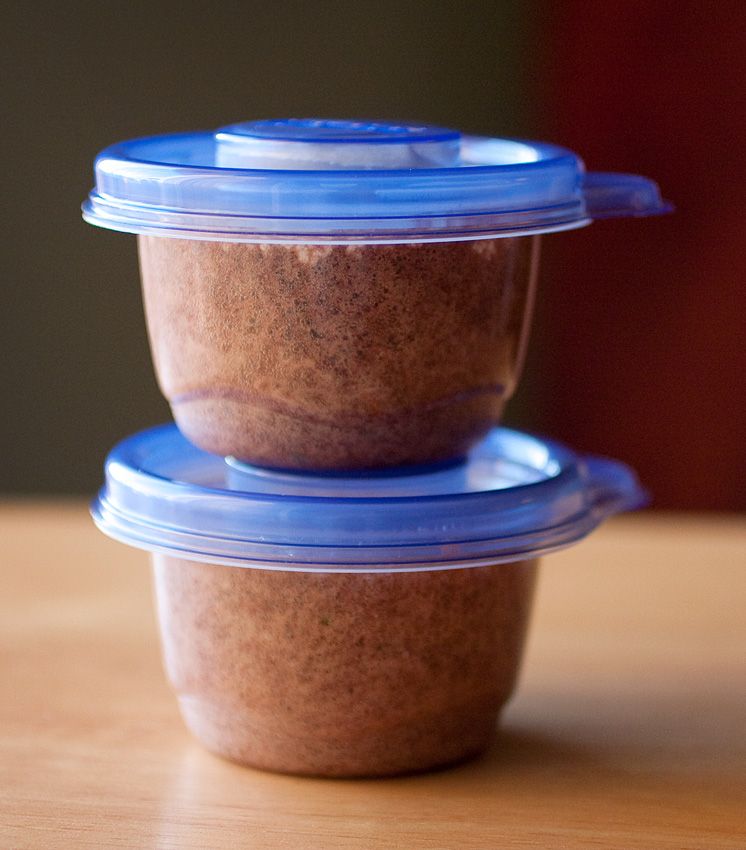 [your-recipe-will-show-here "3-2-1 Cake" 3]