Every year the Pleasant Hill Times asks third grade students at Pleasant Hill Elementary School to draw Christmas pictures featuring local businesses. The businesses are then asked to purchase the ads to be placed in the Christmas edition of the paper.
The past several years I have been able to choose a drawing created specially for Christy B Photography. This year I was thrilled to find that two children I had photographed in the past drew pictures for Christy B Photography. I was honored to have them featured in the paper. I hope they were as excited to see their drawings in the print as I was!
Since I wasn't able to purchase ads for all of the drawings I received for the studio, I wanted to feature them here on the blog and let them know how much I LOVED seeing their pictures!!
Mr. Eli created this.  I photographed his family a few years back.  Eli's drawing depicted that day to a T.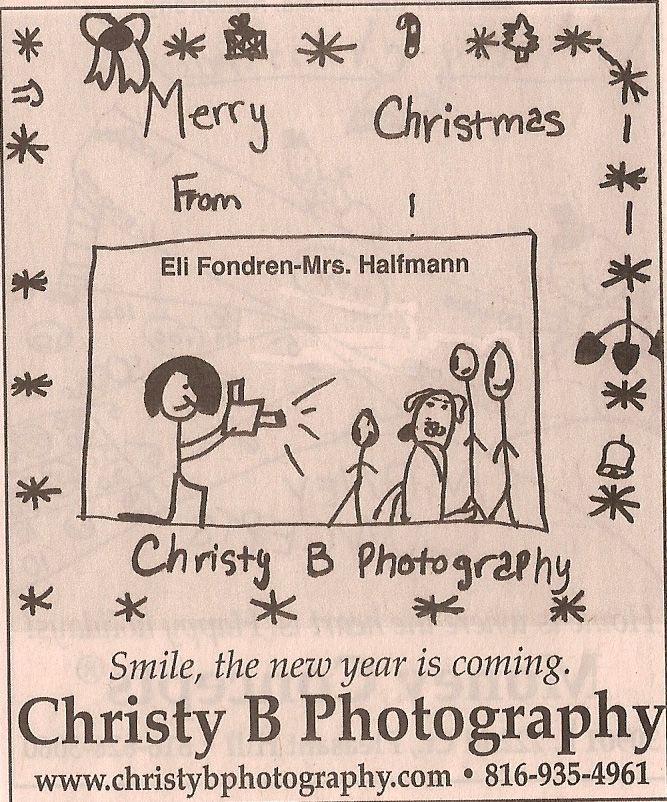 Miss Alli drew this master piece for Christy B Photography.  I've been able to photograph Alli and her family many times.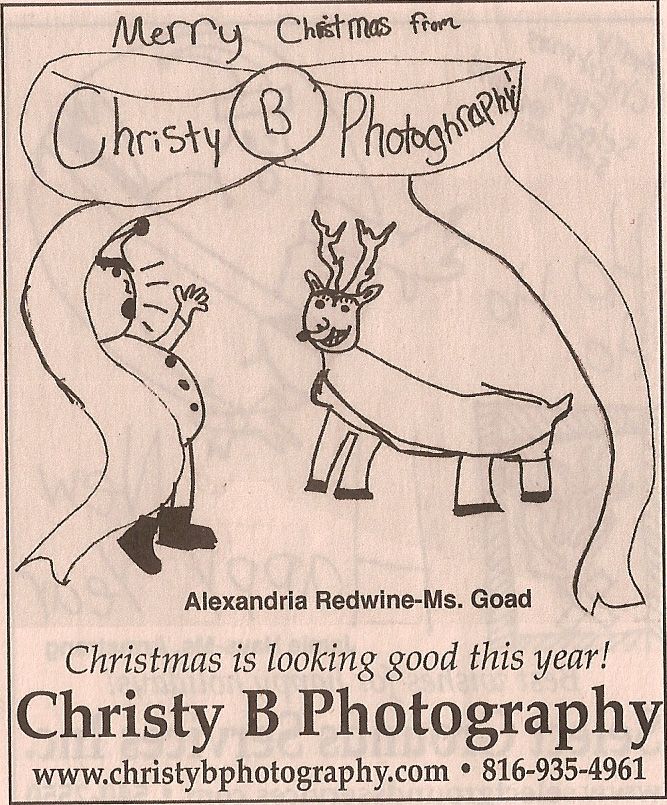 These are the drawings I wasn't able to place in the paper but I still love them dearly!
Marissa Jones from Mrs. Blevens class is the artist here.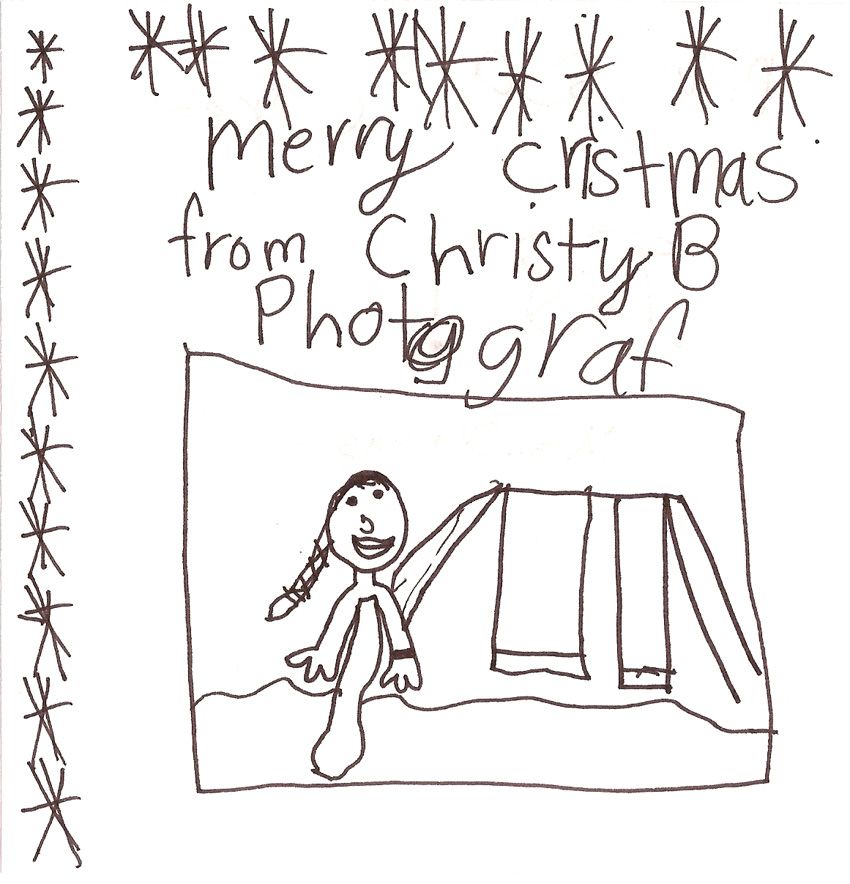 Emily Hill in Mr. Smith's class drew this snowman holding a camera.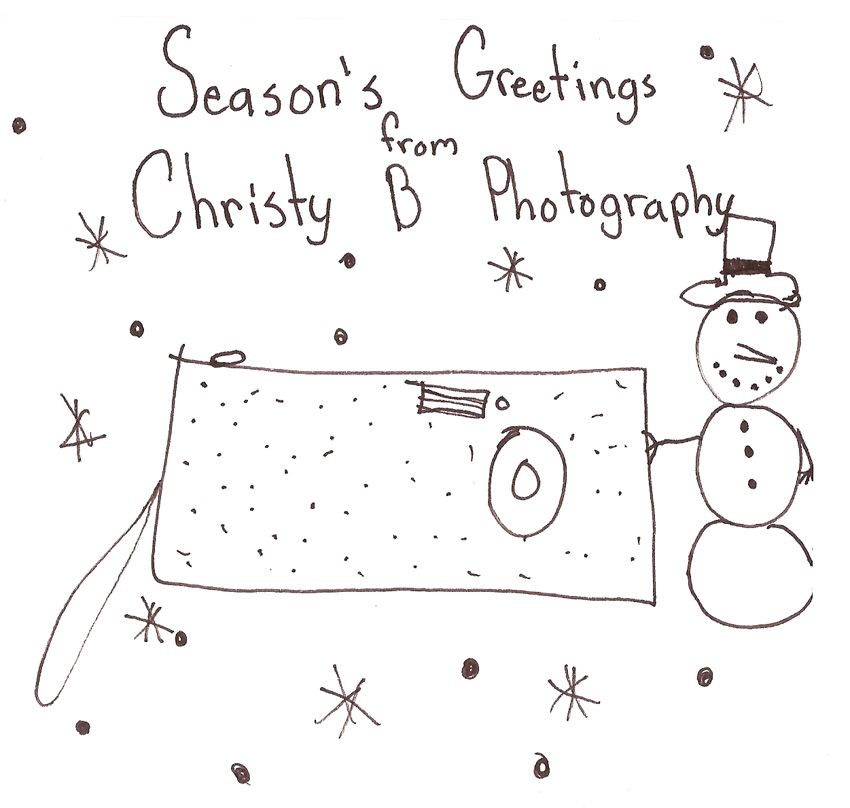 And, Carissa Smith in Ms. Armstrong's class drew this snowman taking his own self portrait.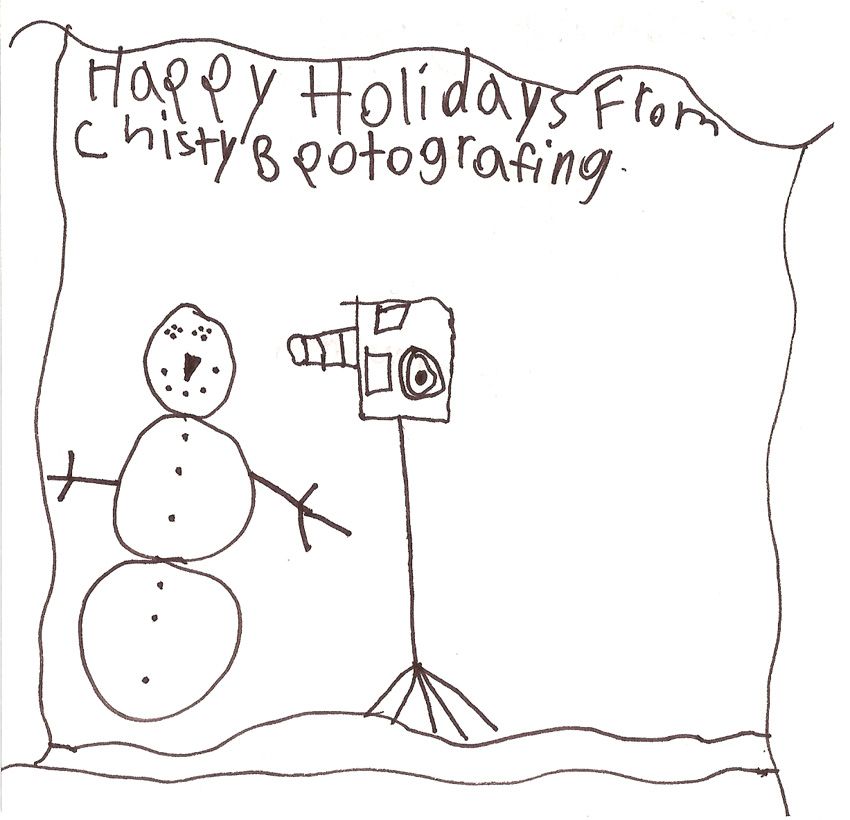 Finally, I have to mention Mr. Eli's drawing he also drew for the Pleasant Hill Animal Clinic.  I so love that he even included Christy B Photography in this drawing!  In 2010 I photographed his dog, Sascha, for Christy B's Furry Friends Calendar benefiting Wayside Waifs.  Sascha's picture is now displayed at the Animal Clinic.  Eli's picture didn't miss a detail of the clinic's lobby.  Love it!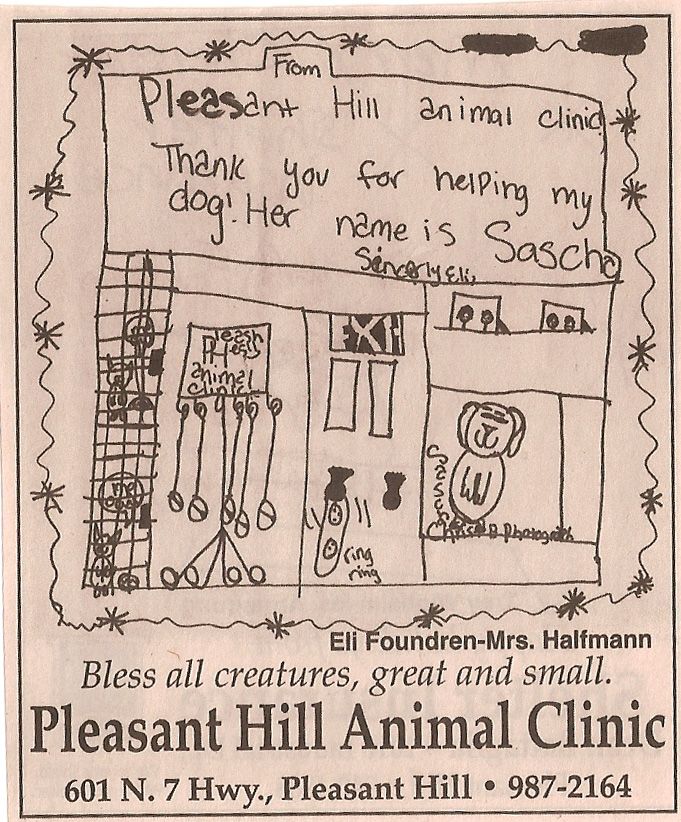 Thank you so much to all the children that chose to create a drawing for Christy B Photography. I've saved them all and can't wait to pull them out each year to look at during the holidays. Merry Christmas!