If you are a fan of Christy B's Facebook page, you might have already seen these photos of my cousin's wedding because I have no patience and I was anxious to share them.  I don't photograph weddings anymore but I did take my camera along for a few shots. Everything was so beautiful and all went off without a hitch.  Aren't they a gorgeous couple!?!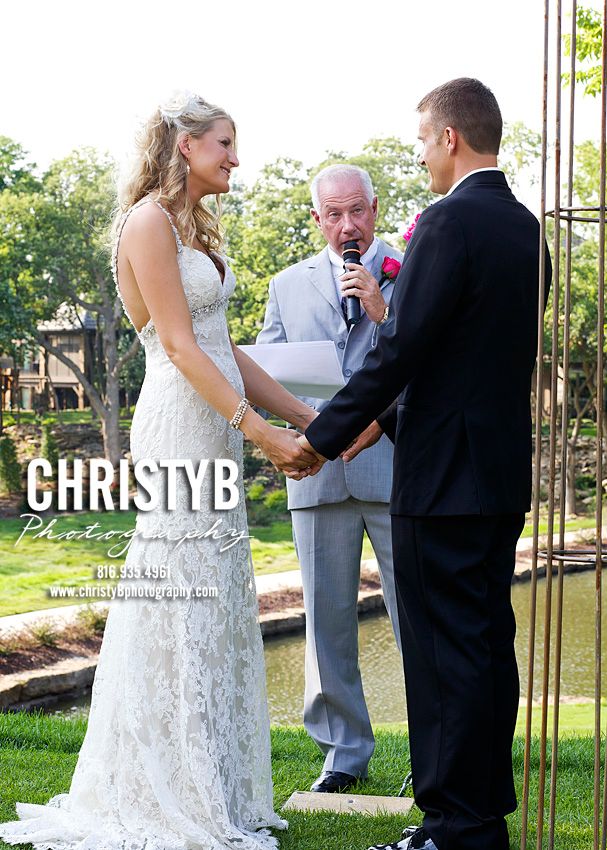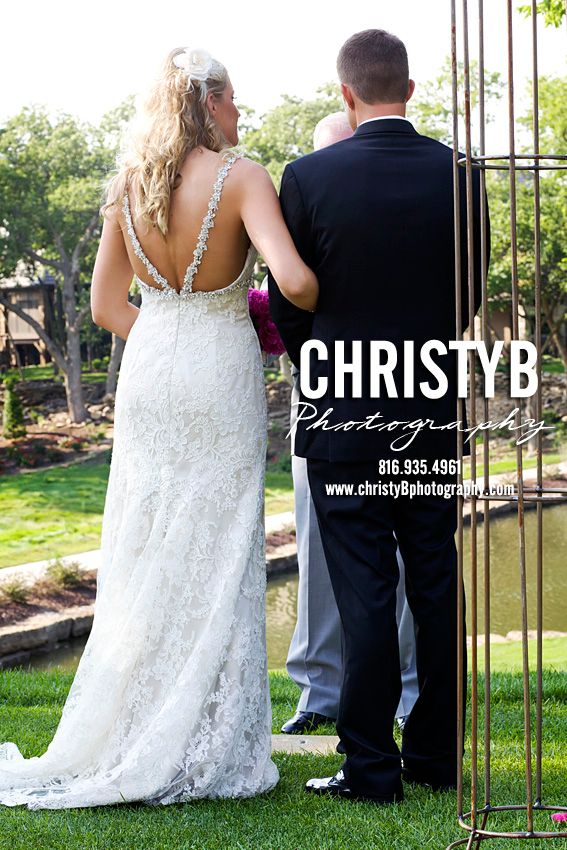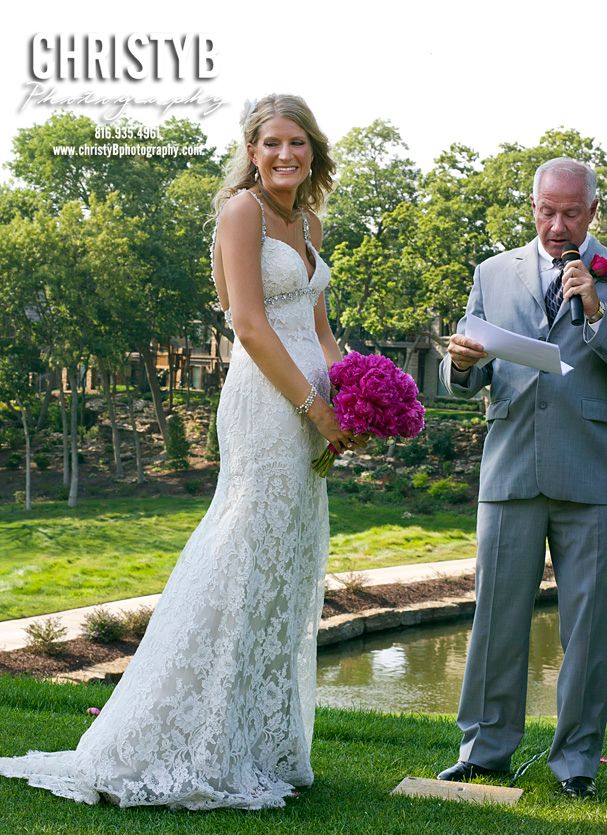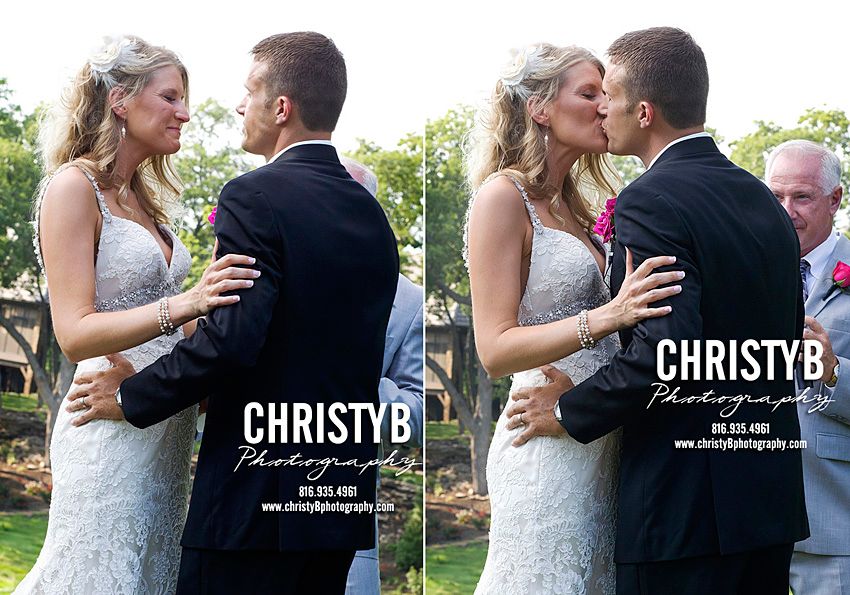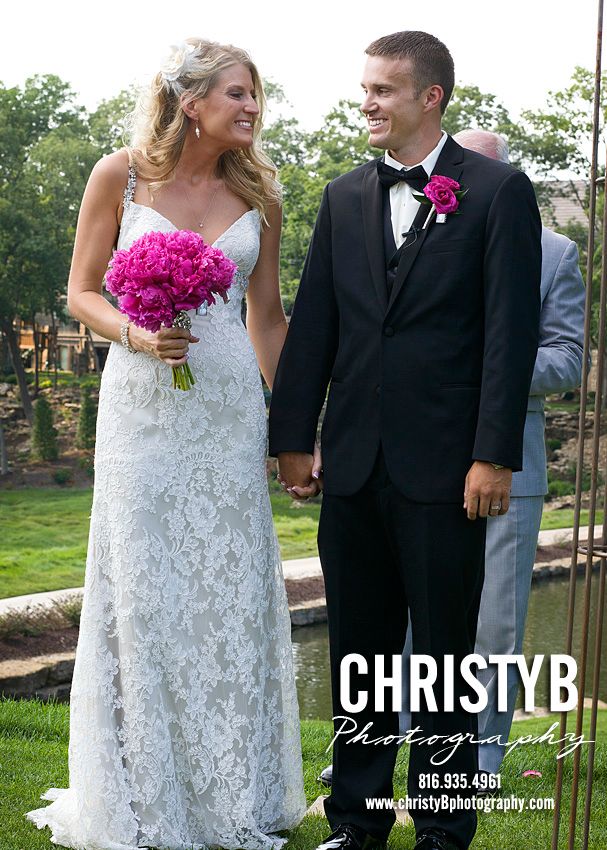 My kids played small roles in the wedding.  My son was an usher.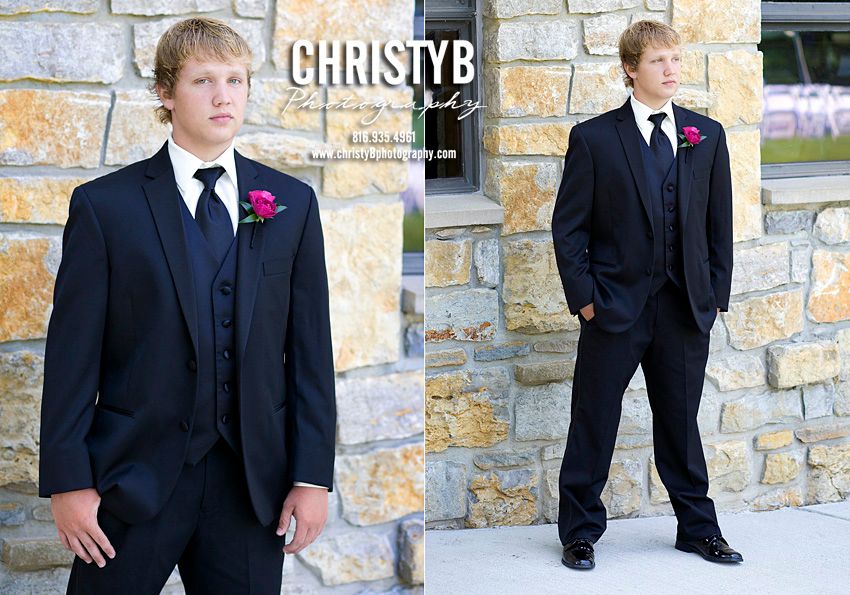 My daughter was a guest book attendant.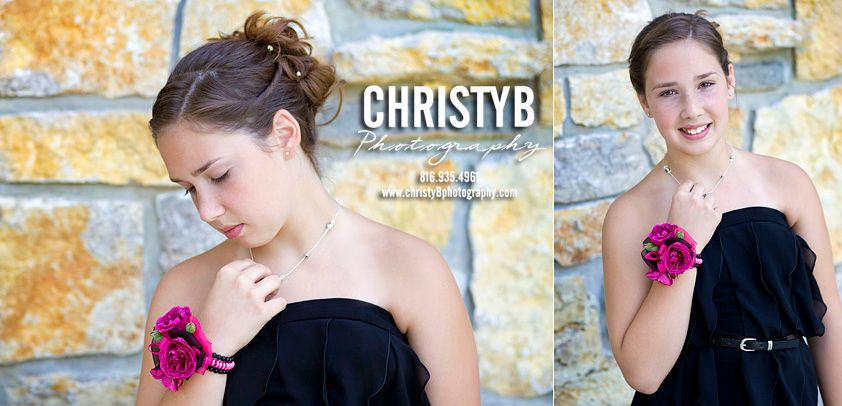 They both looked so grown up in their fancy clothes.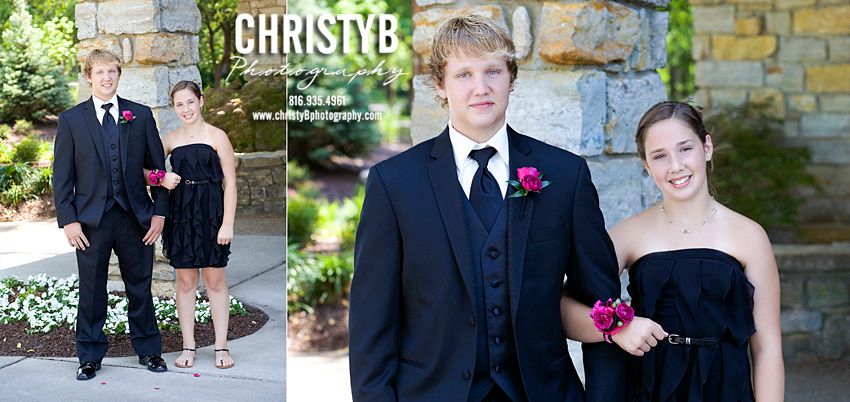 I have to admit, I was pretty proud.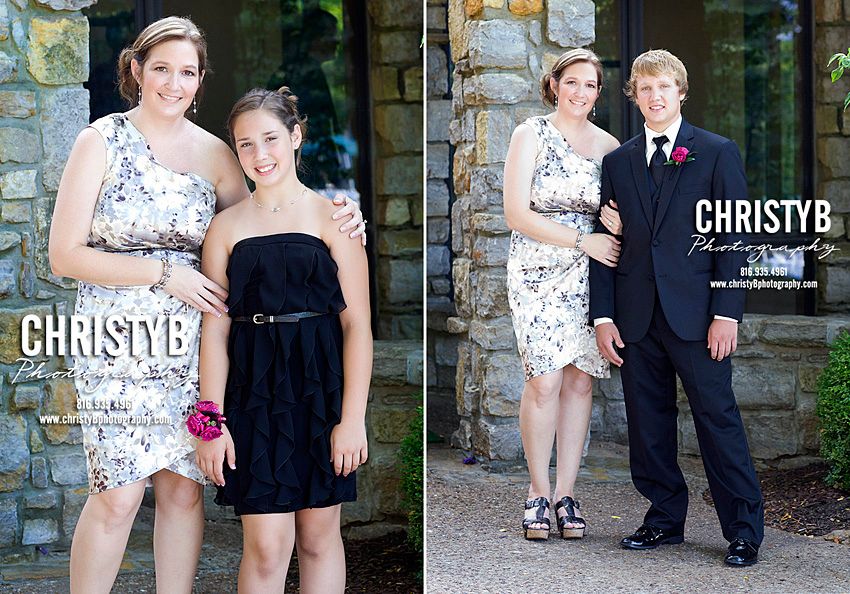 My whole family.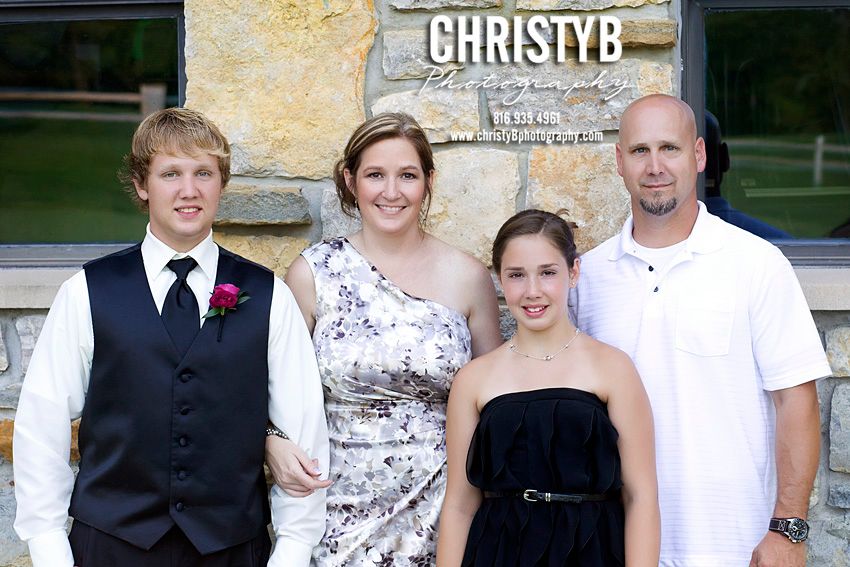 Our grandpa in his first outing since our grandmother passed away.  Bittersweet!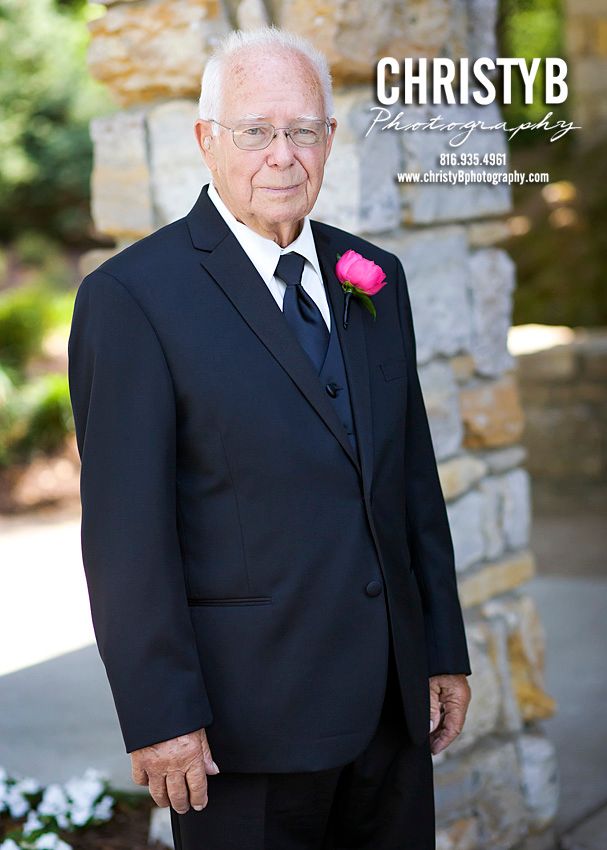 Here he is with all the great-grandkids.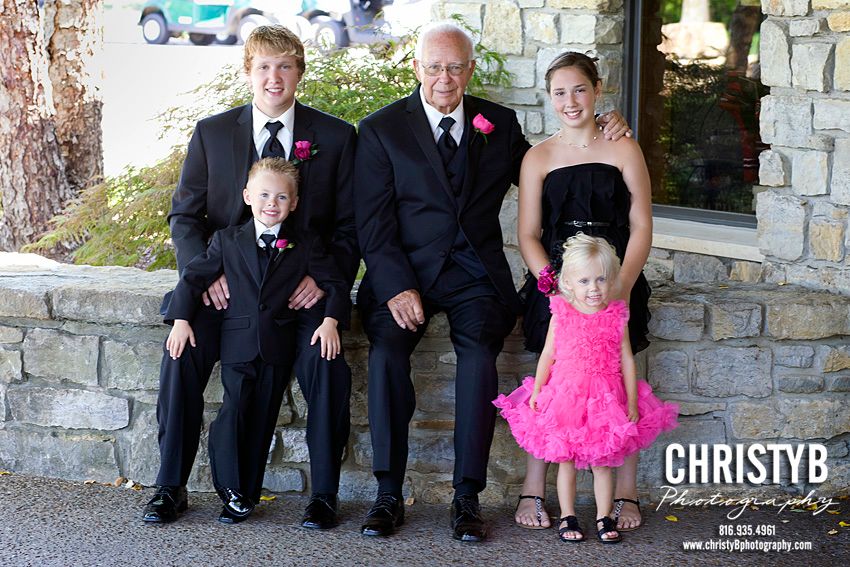 I love this special touch the bride and groom added to their wedding flowers in honor of their grandparents that have passed away.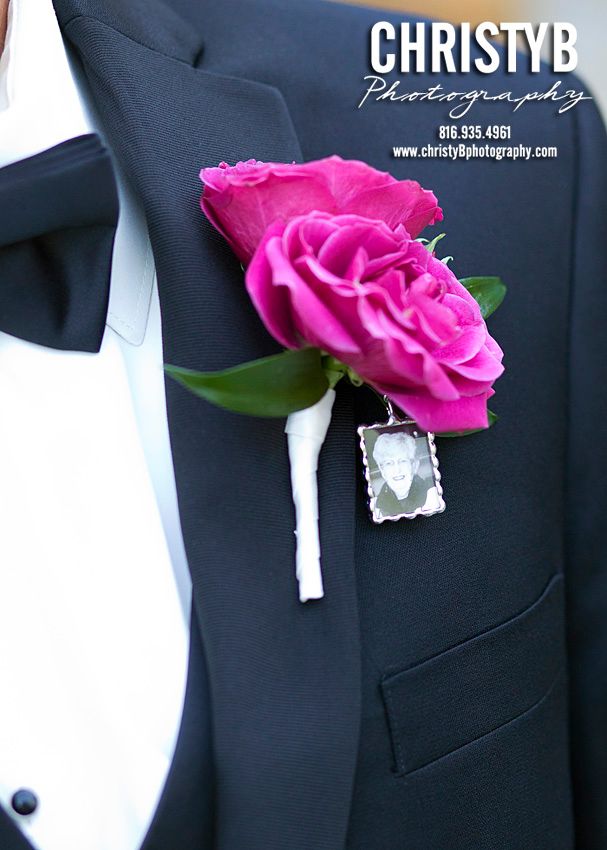 I caught this special moment when our grandpa noticed the image of our grandma on my cousin's boutonniere.
My cousin (the groom's sister) and her children.  Missing daddy in the photo but I think he was having too much fun in the men's dressing room to come out for pictures.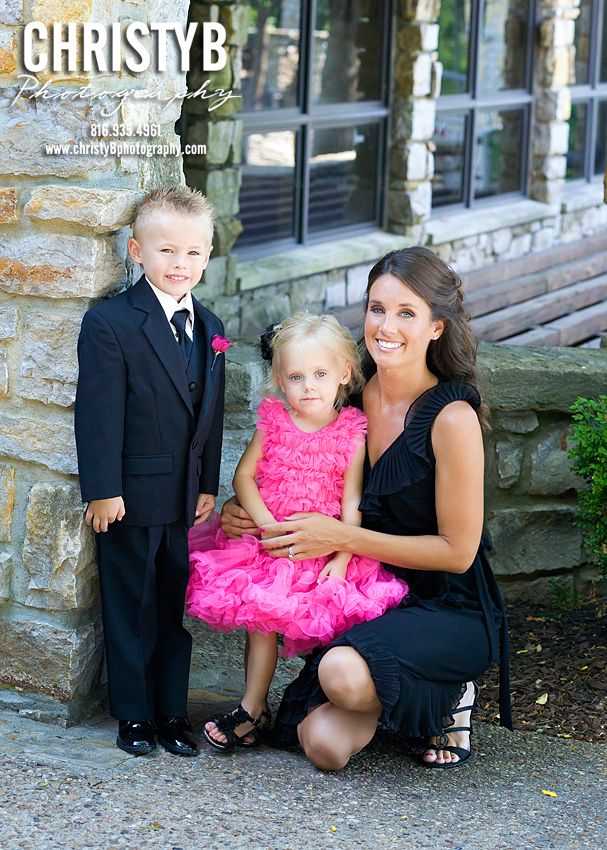 So adorable!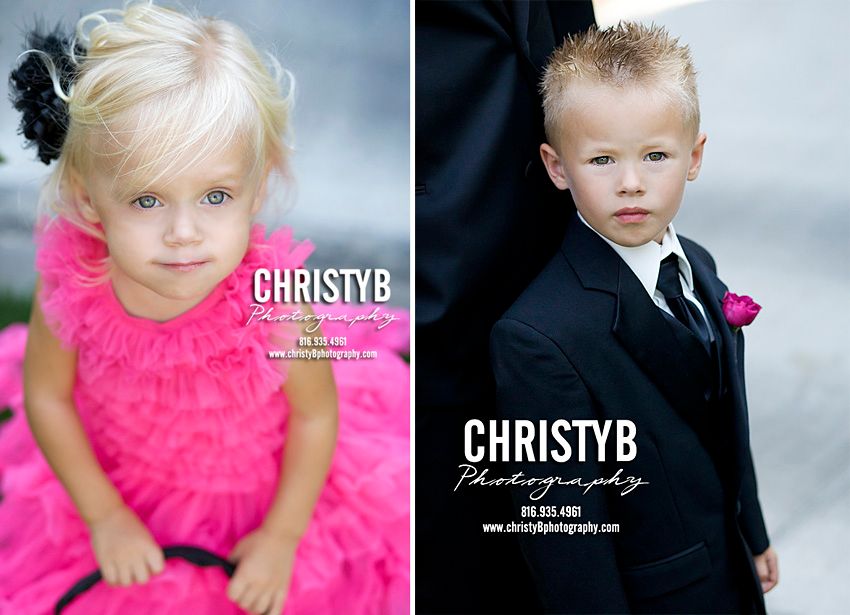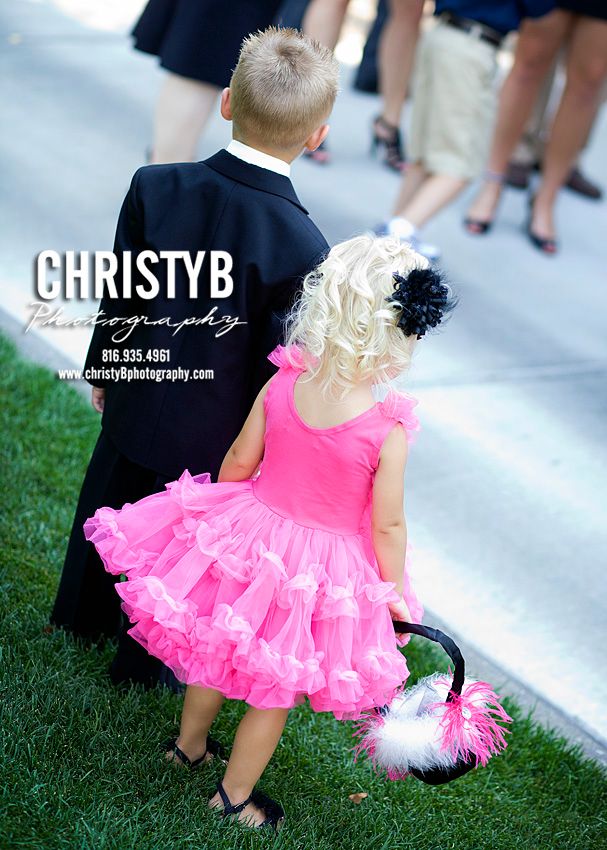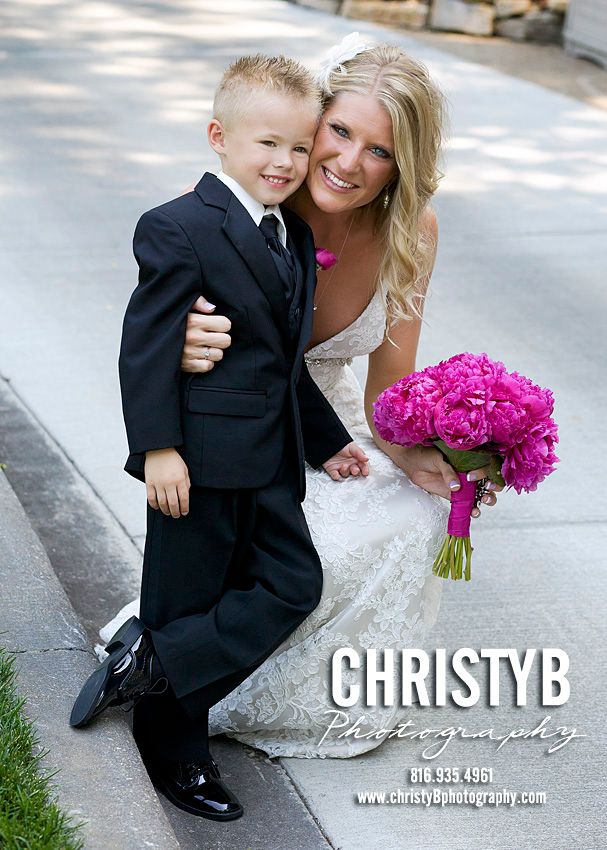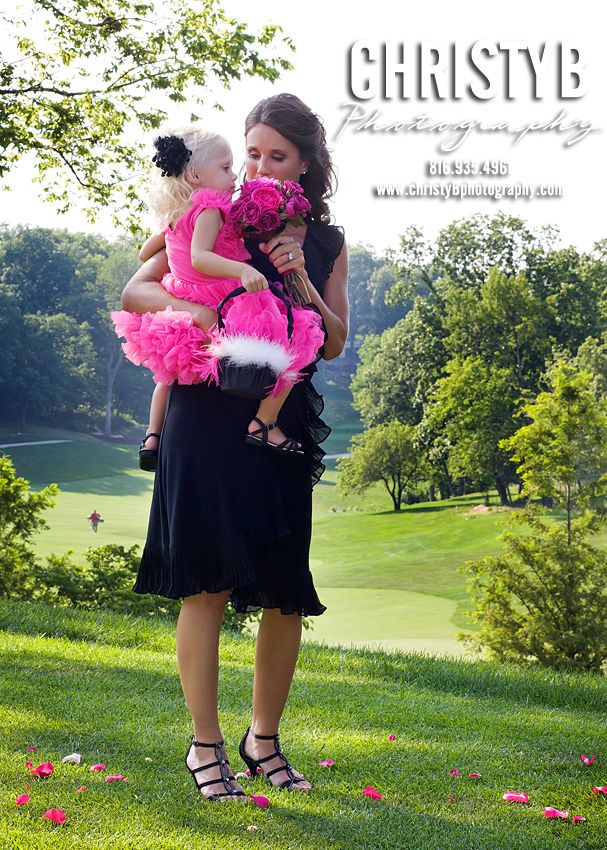 Cousin Eddie preparing to officiate the ceremony.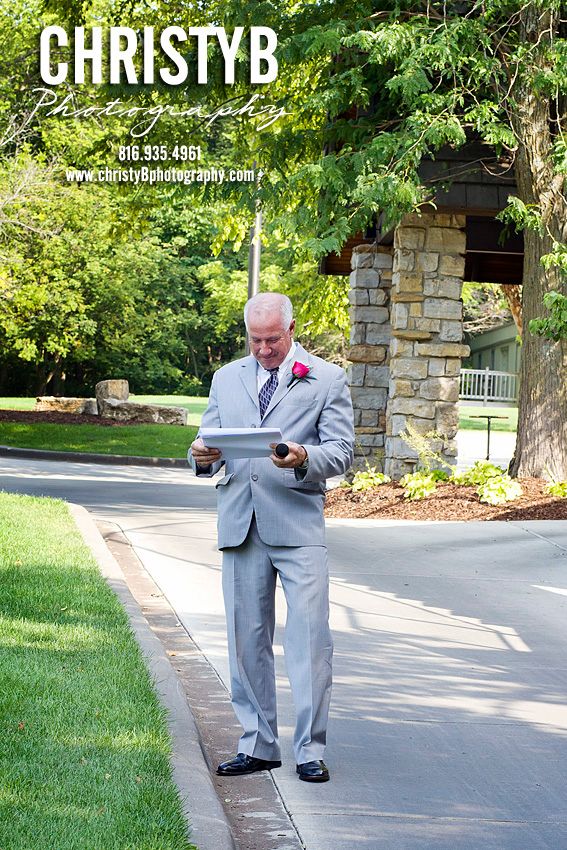 My parents.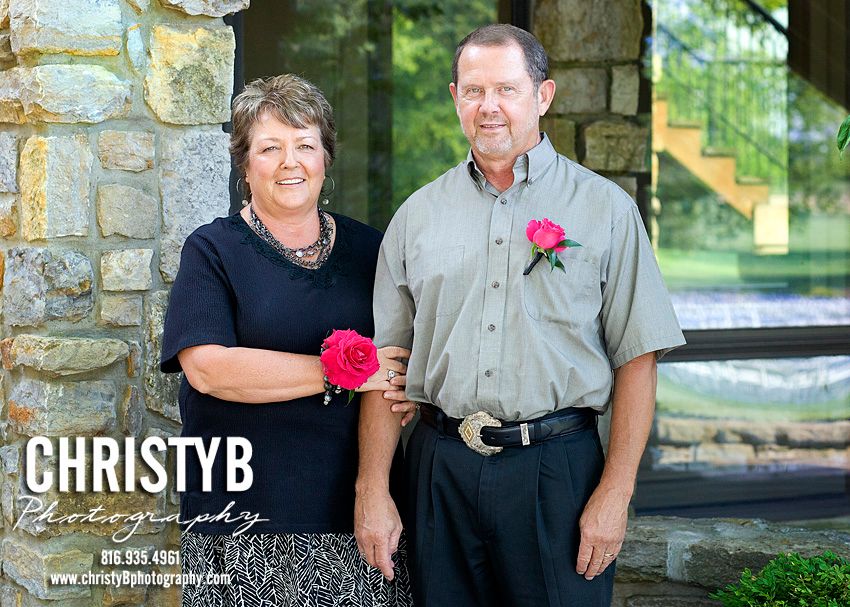 More cousins.  There were a lot of cousins at the wedding.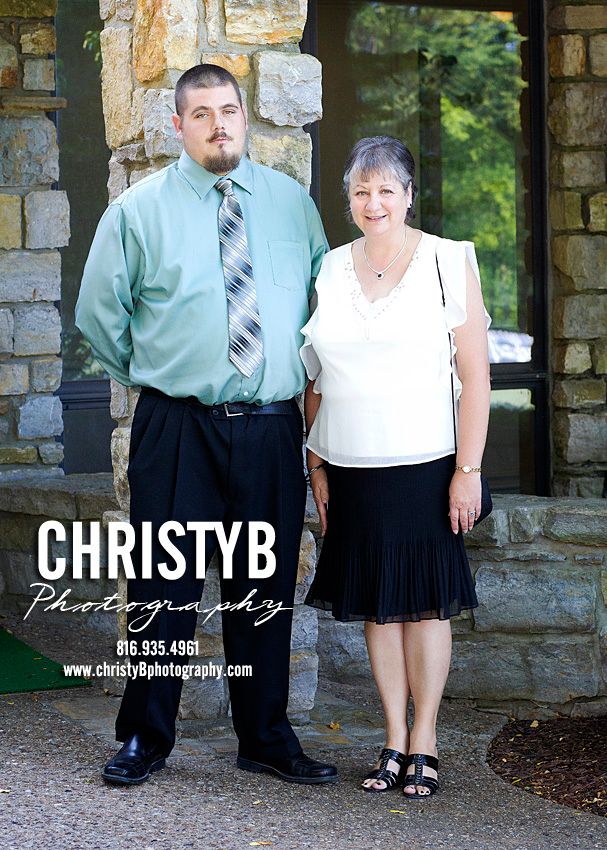 And finally, the cake.  It was delicious; very moist.  If I knew where it was made, I would share the source because it was amazing!
EDITED:  The cake was made at Cosentino's Price Chopper in Belton, MO.  I had no idea it was made at a grocery store but I know where I'm getting my next cake made now when I have a special occasion to celebrate!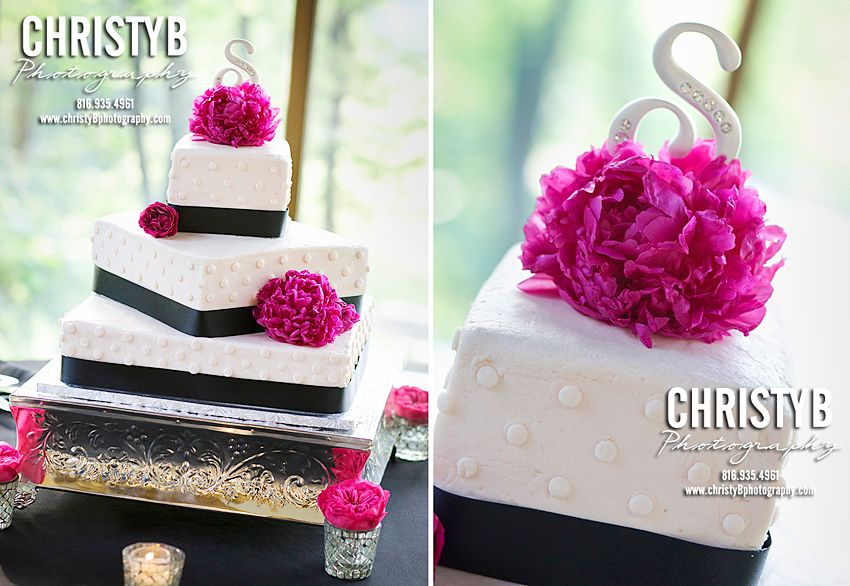 I had a blast capturing these images from the day but it reminded me of some of the reasons why I chose not to shoot weddings any longer:  94 degree heat in the middle of the afternoon and lots of sweaty, hot people that really don't want to have their pictures taken, to name a few.  I enjoyed taking pictures when I wanted and resting in the air conditioning when it got too hot.  :-)  Congratulations Kylie and Dustin.  Here's to many more years of health and happiness!!