Allow me to tell you a story of the little patio I wished for in our backyard.  Not too long ago I shared with you our back deck. I love it, but I've always wanted a spot for a picnic table. Just behind the deck in our back yard is a dirt area where the grass won't grow. I've always thought it would be the perfect spot for a simple little patio where a picnic table could sit.  My husband finally agreed and away we went. In the 100 degree heat, mind you. We had a 40th birthday party to throw and it needed to be finished.  First we completed an unfinished project by replacing the lattice around the bottom of the deck.  

  My husband began to frame in the area for the patio - just a simple 10'x12' rectangle.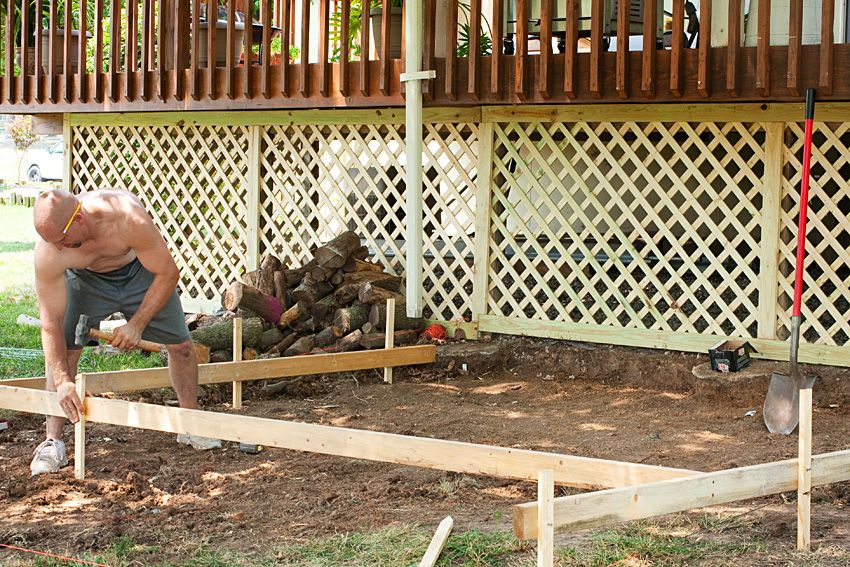 We were informed that it's much better for longevity to place pavers on concrete rather than gravel and sand, so we prepared the area for concrete.  
  It's so nice having a son that can help! That meant I got to watch this messy job.  

I got to unload these. ALL of them.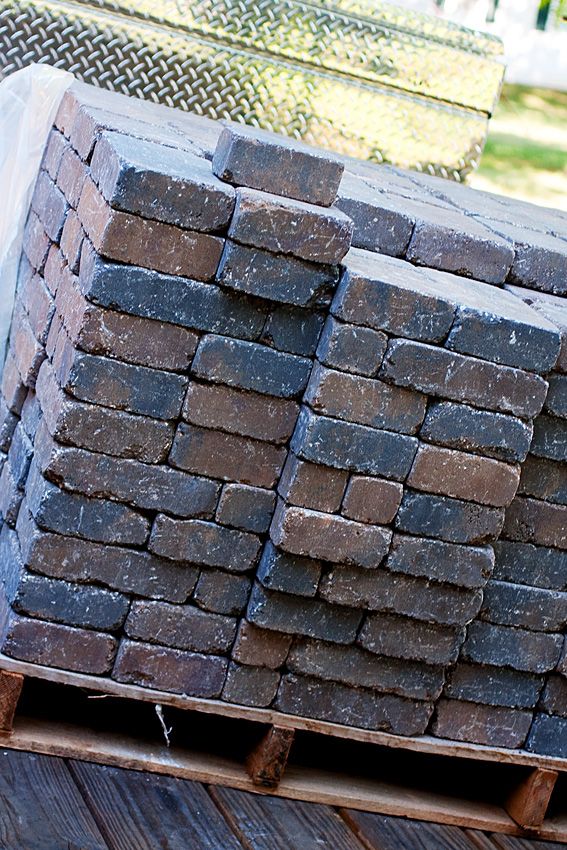 Hubby got to arrange the pavers and make sure they were square.  Did I mention is was really hot outside?


All I wanted was this nice little patio. But, because of the grade of the yard and the drop off that was created to make the pad level, it became clear that we weren't going to be able to simply backfill with dirt as we first thought. My simple little patio was becoming a huge job. Running short on time, we called in the professionals and they built a retaining wall.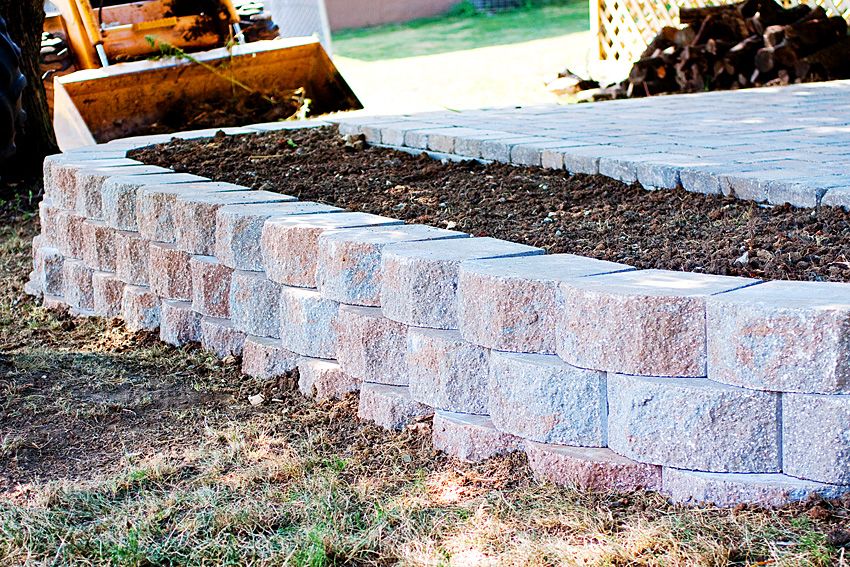 Look at the nice area for plantings. I'm thinking I'll plant hostas there next spring.

Now I had my perfect patio and a fancy retaining wall with areas to plant even more perenials. Our backyard makeover was complete. Or so I thought. We have steps off our deck which are about 10 or 15 steps from the patio. My husband decided he didn't want to have to walk in the yard to get to the patio. He had his mind made up that we needed another set of stairs off the deck right onto the patio. So we now have new steps.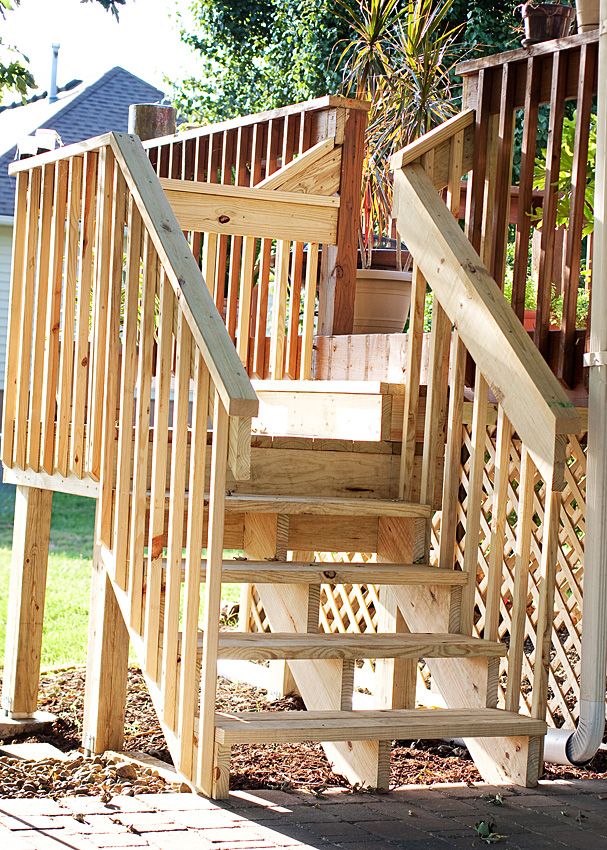 But wait! There's more! The landscape guys suggested to my husband that they finish the area with another flower bed to incorporate the two trees. To my surprise, he said yes! Now I have a shade garden to plant. I can't wait for spring!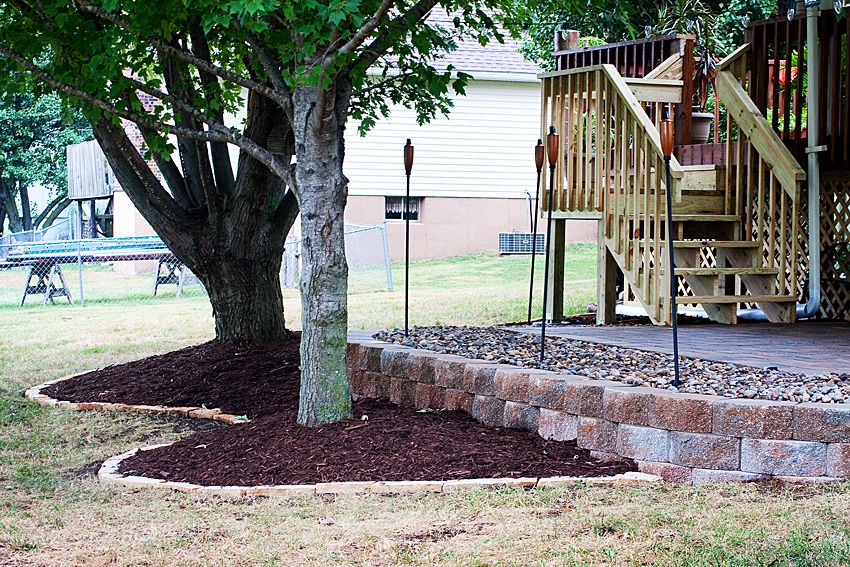 And there you have it. Our little patio project gone HUGE. We still need to seal the pavers and stain the lattice and new steps. And, I need to find just the right rustic table for my patio. For now, I'm thrilled to have our backyard made over. It's perfect...except for maybe a garden and a pool. But, those can wait awhile. :-)