This is an old image from 2008 when I was still shooting weddings.  The picture is of the late Dave Dimarco.  If you're local to the area, you might have known him as "Dangerous Dave" from his time on Q104.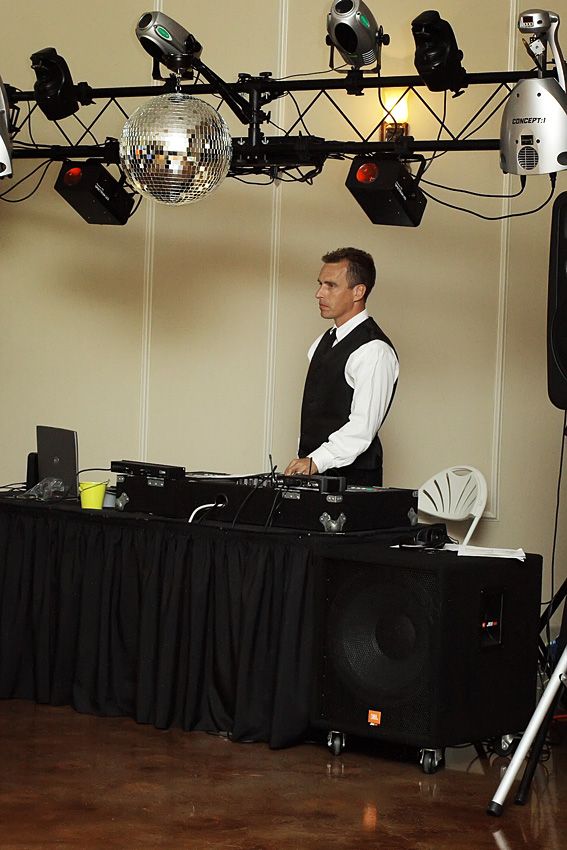 This is a snapshot we caught in the dark at the end of the evening when we realized we hadn't gotten a picture of Dave and his family because he had been working as the DJ that evening.  Their children are now in 5th grade, 2nd grade and preschool.  Gosh how time flies!
Unfortunately, earlier this year, Dave was diagnosed with mesothelioma. Just a few months later he succumbed to the disease.  His wife, kids and family are some of the stongest people I've seen.  They are forced to carry on without Dave and in the few short weeks since his passing seem to be doing just that with honor.  They have a long road ahead of them.  In an effort to help, our small community of Pleasant Hill has rallied around and created several fundraisers to benefit the family.  I wanted to share with you a benefit coming up May 4th, 5th and 6th.  It is my undertanding that there is still time to sign up teams for the tournament AND they are still looking for vendors for the events on May 5th. I also believe, even though the flyer below doesn't show it, there is also a U12/U13 division.  You can find out more information on the event facebook pages HERE and HERE.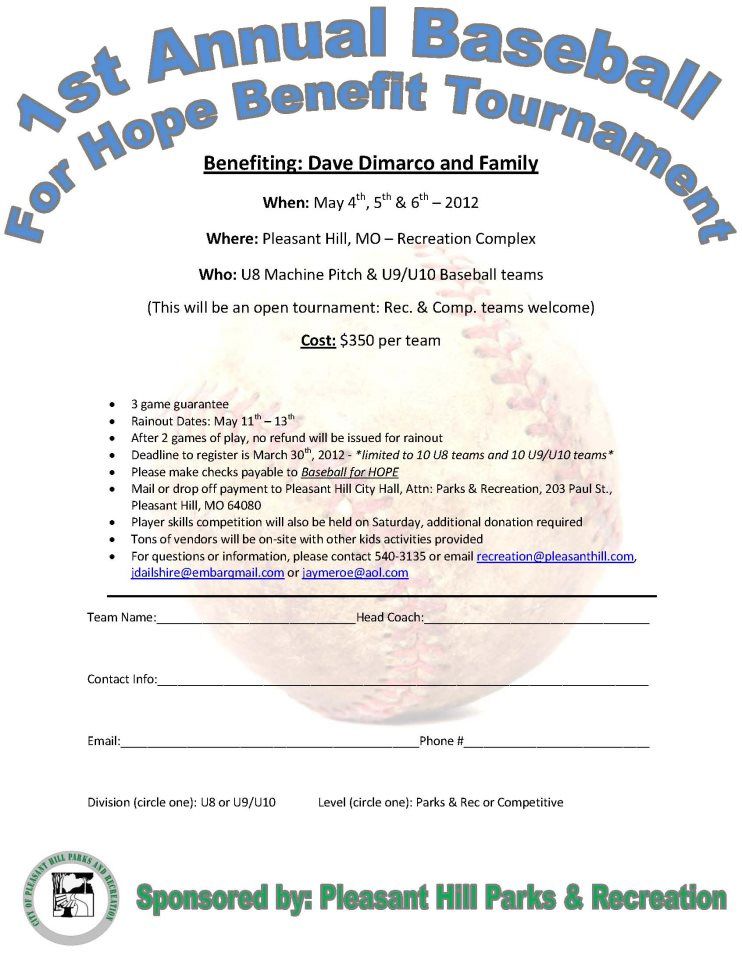 Be sure to bring the family and kids by on May 5th to see the fire truck, police car and life flight helicopter, have their faces painted, play a little hockey and jump in the inflatables.  Parents, you can do a little shopping from the vendors while you're there.  I hope that everyone will stop by and help out this wonderful family!