How about we change it up a bit around here and talk about Mother's Day that's just over a week away. Do you know what you're getting your mom?
I have this neurotic flaw that causes me to stress over all gifts I give because, in my mind, they have to be unique - something unexpected that I haven't given before. Everyone gifts candles, picture frames and scented body lotion. I, for some strange reason, have to be different. This causes major anxiety when I have to shop for a gift and don't have a specific item in mind. I wonder in and out of store after store hoping to find just the right thing. A normal person's shopping trip might take an hour or two. Mine take 6 to 8 hours or even multiple trips. WHY CAN'T I JUST BUY A DARN CANDLE???
In honor of Mother's Day, I thought I would share a few of my favorite things as well as a few items on my own Mother's Day wish list. Maybe this will spark an idea for a gift for your mother. If not, save yourself a lot of anxiety and just buy her some body lotion. It's the thought that counts, right?
It's pretty safe to say, your mom hasn't received one of these cute things as a gift. Every house needs a little green inside. These moss rocks are unusual and pretty at the same time. MOSS AND STONE HOME DECOR Moss and Stone Gardens $14.99 - $39.99
Garden-fresh strawberries will be ready for picking and eating very soon. How cool is this strawberry huller? Think of the time it would save and the yummy things you could fill the strawberries with. This is on my personal list. STRAWBERRY HULLER Williams-Sonoma $7.95
I tend to carry large purses. I've never been able to carry one of those tiny wristlets. What if I get a headache? I'll need some medicine. What if I break a nail? It would drive me crazy to walk around with a jagged nail. Where do I put my sunglasses? Bad breath? I need my gum. I can't go anywhere without my cell phone and I don't want to slip it in my back pocket. Lesson learned the hard way - cell phones don't float in the toilet. I NEED a big purse. What I can't stand is when my purse doesn't have enough pockets and I lose my car keys in the bottom. My problem was solved with this adorable key chain. It has a clasp so you can just clip your keys to the outside of your purse and they are right there when you need them. No deep sea diving to the bottom of your purse for your keys! FASHIONABLE KEY RING WITH A PURSE CLASP Icing $7.50
What mom wouldn't want to look cute while cooking? I love and have several aprons. They save me from getting stains on my clothes before a party and are just plain fun to wear. COOKING APRON Pier One $19.96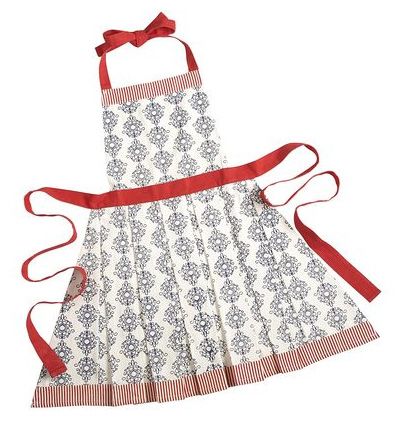 Owls are so popular right now. I find myself stopping to look at all things "owl" when I'm shopping. They are so cute! WISE OWL BOWL Terrain $4.95
Decorate the doorstep with this fun owl doormat and put a smile on people's faces when they arrive. OWL DOORMAT Kirklands $10.99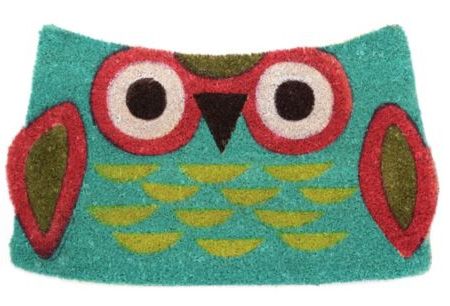 Working at a desk is just more fun with cute accessories like this adorning it. OWL PENCIL HOLDER Anthropologie $16.00
Here's another item to make cooking fun - and keep mom from burning the pie. These vintage magnetic timers come in a variety of pretty colors. Vintage Kitchen Timer Anthropologie $12.00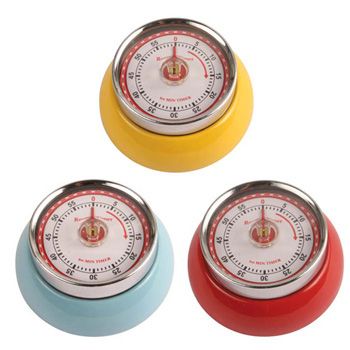 How about making something for mom yourself? I love leopard print and I'm ALWAYS cold. If we aren't spending our weekends in a cold volleyball gym in the winter, we are sitting out at a cold soccer in the spring and fall. Why couldn't our daughter pick a warm summer sport? So I made a trip to Hobby Lobby and picked up about 4 yards each of black and leopard fleece. I cut the outter strips and my daughter tied the knots. For about $30, it kept me warm all winter long.  If you have about an hour, you could make one for your own mom. Fleece Blanket approx. $30
Another popular decor item is decorative letters. Mom would surely be proud to feature the family initials in her home. Decorative Letters Etsy $32.00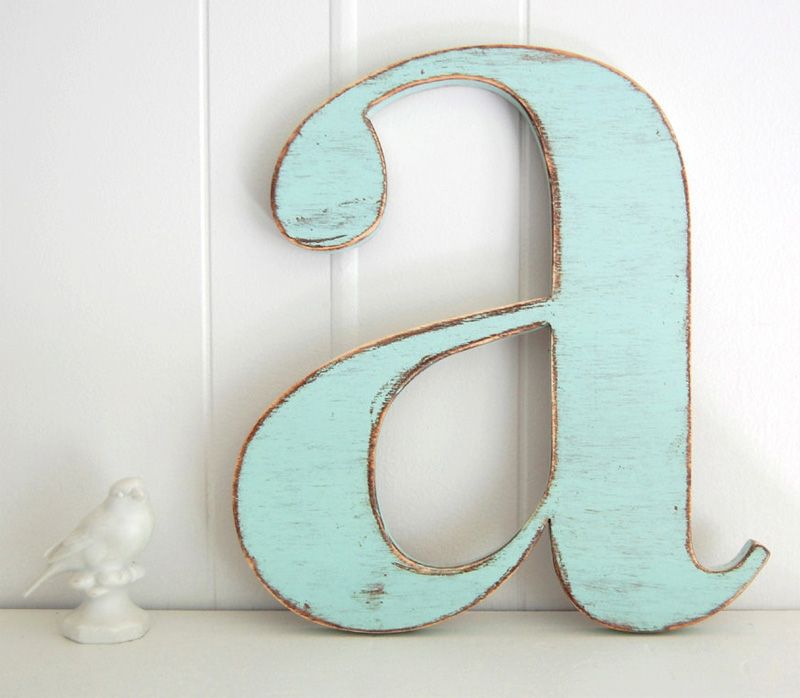 Metal Decorative Letters
Anthropologie $18.00