This little 'ol blog has been featured. The recreation of my broken Mother's Day gift was featured on the Our House of Joyful Noise blog along with other fun crafts and do-it-yourself projects this week.  I've said before that the  Our House of Joyful Noise blog is one of my daily blog reads and I'm thrilled to have our humble little project featured there. 
I guess you could say our front yard is a do-it-yourself project, too. When we moved to our house now, there was nothing to the front yard but the house and the bushes. My husband built the cute little fence and I've worked, changed and added to the flower bed over the years. I thought I would share some images of our front yard while it's in full bloom.

Here is a better view of the fence hubby built.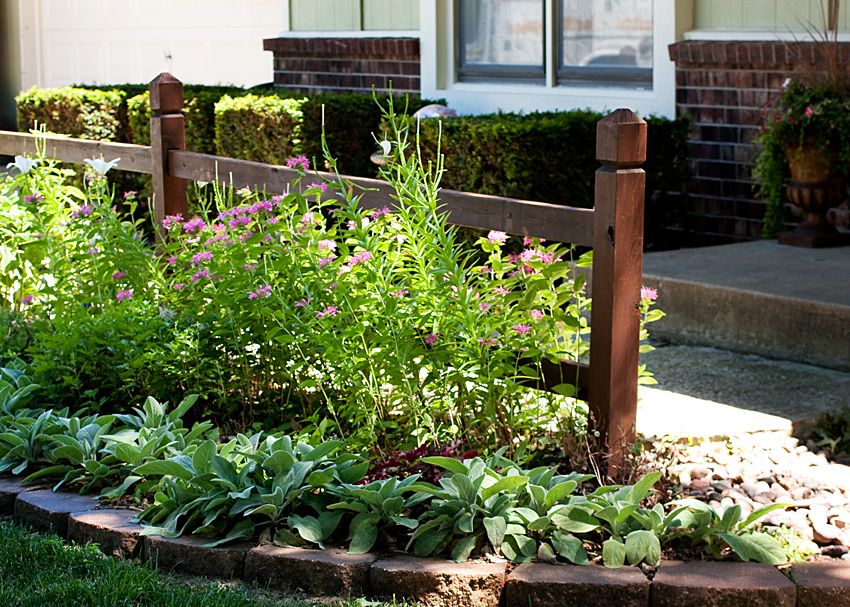 This is the front porch. It's about time to spruce it up by adding some 4th of July decorations. You can see some of our 4th of July decorations from last year HERE .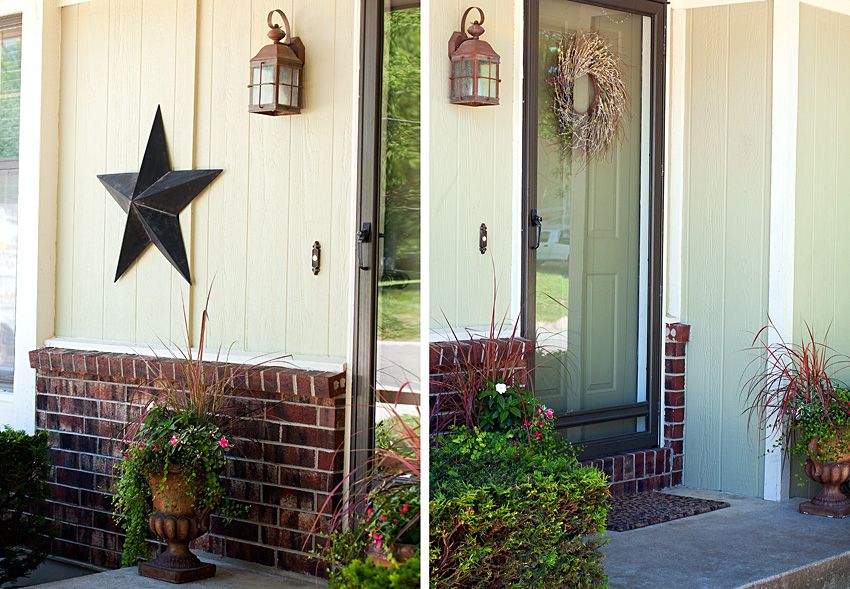 I adore these planters I purchased from Hobby Lobby last year. They were regularly $70 each. I waited...and waited...until they were 50% off before I purchased them. They are lightweight, easy to move around when needed and they won't crack in the winter. In the fall I stick mums in them. At Christmastime they hold lighted pine trees. Love them!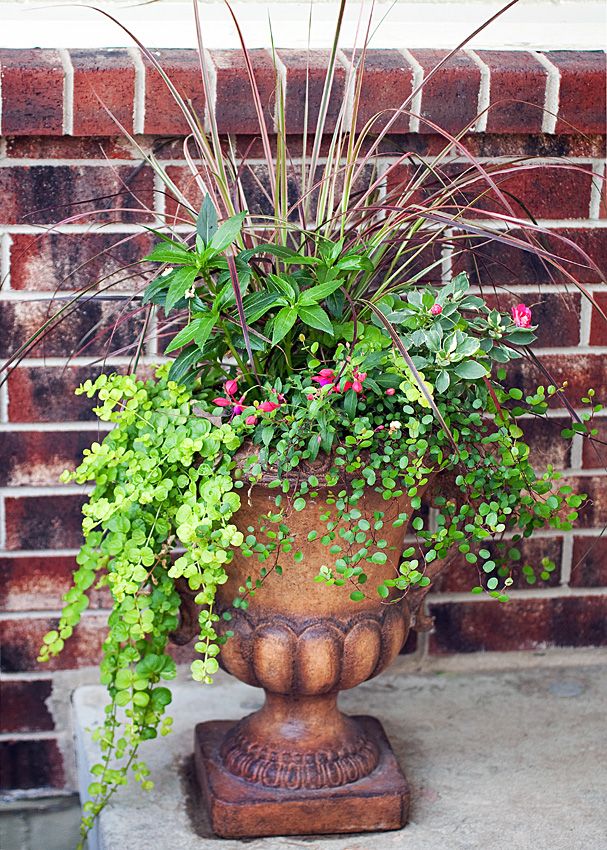 I really need a new wreath for my front door. It's seen better days. This is my FAV leopard print door mat I got last year from Pier 1.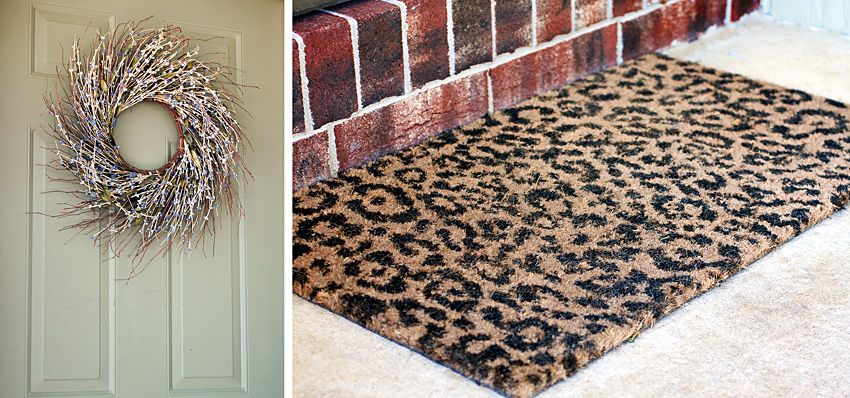 I've had this hose holder (is that what you call it?) forever. I still think it's cute. Much better than those ugly plastic boxes.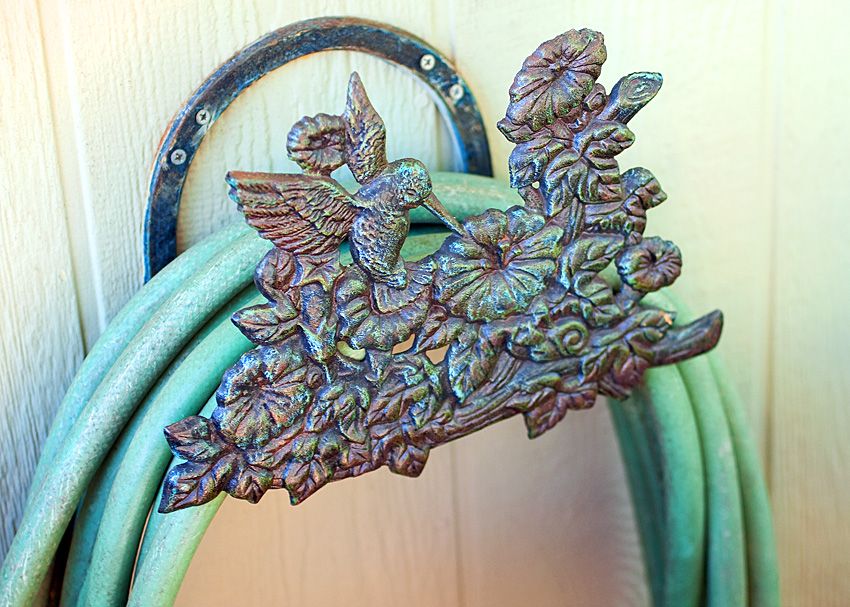 This is my bird bath I got for Mother's Day a few years ago. This year I decided to put some garden balls in it. I purchased the lavender garden ball this year at TJ Maxx for $15. In the past I've put pumpkins and gourds in it in the fall.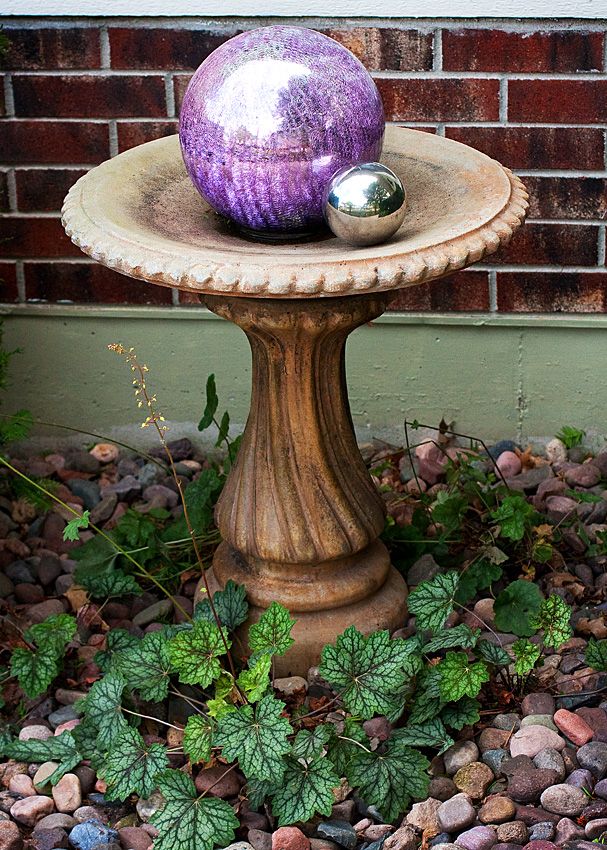 And it's the perfect height for the dog to sneak a drink.

Finally, our mailbox and my ChristyB garden flag. It's taken several years, but the clematis has finally grown over the top of the mailbox and looks so pretty when it's in full bloom.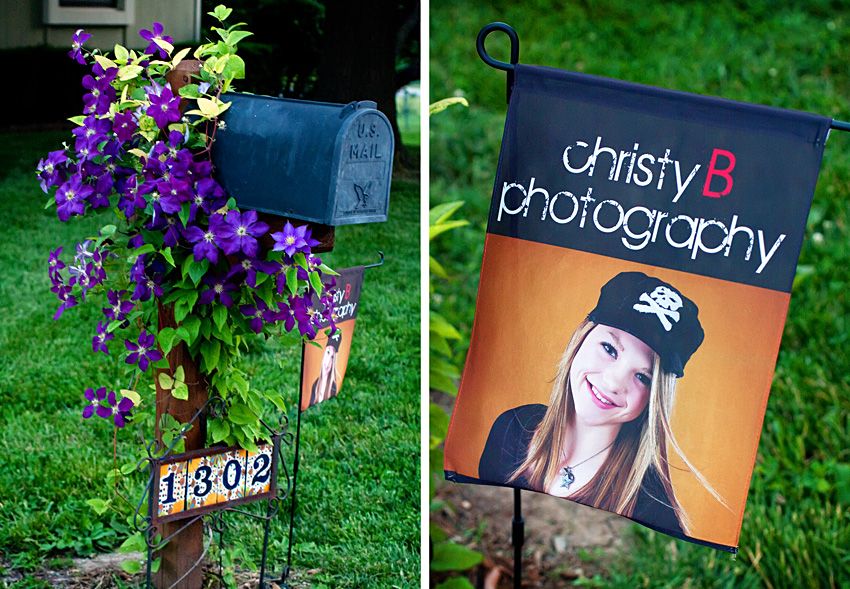 I hope you enjoyed the tour of our front yard. The back yard in undergoing some renovations. Hopefully I can share the finished product with you soon.