This morning the temperature was in the 20s here in Missouri.  Over Thanksgiving break my family was sailing away on the caribbean to 70 and 80 degree breezes.  Oh what I wouldn't give to be back there again right now!  Instead, I'll have to settle for reminiscing with some of the images I took while we were on vacation.  Maybe they will warm you up a bit, too.
We took a cruise with another family whose kids are the same age as ours.  We all met by chance through our daughter's volleyball team and became good friends.  They threw out the crazy idea of going on a cruise and over Thanksgiving break and we actually did it.  Our kids got along like they were brothers and sisters.  It was a wonderful time full of awesome memories and I'm so thankful we were able to go.
First stop - Miami, Florida aboard the cruise ship waiting to set sail.
The first stop on the cruise was Cozumel. It was a beautiful day for ziplining and playing sand volleyball on the beach.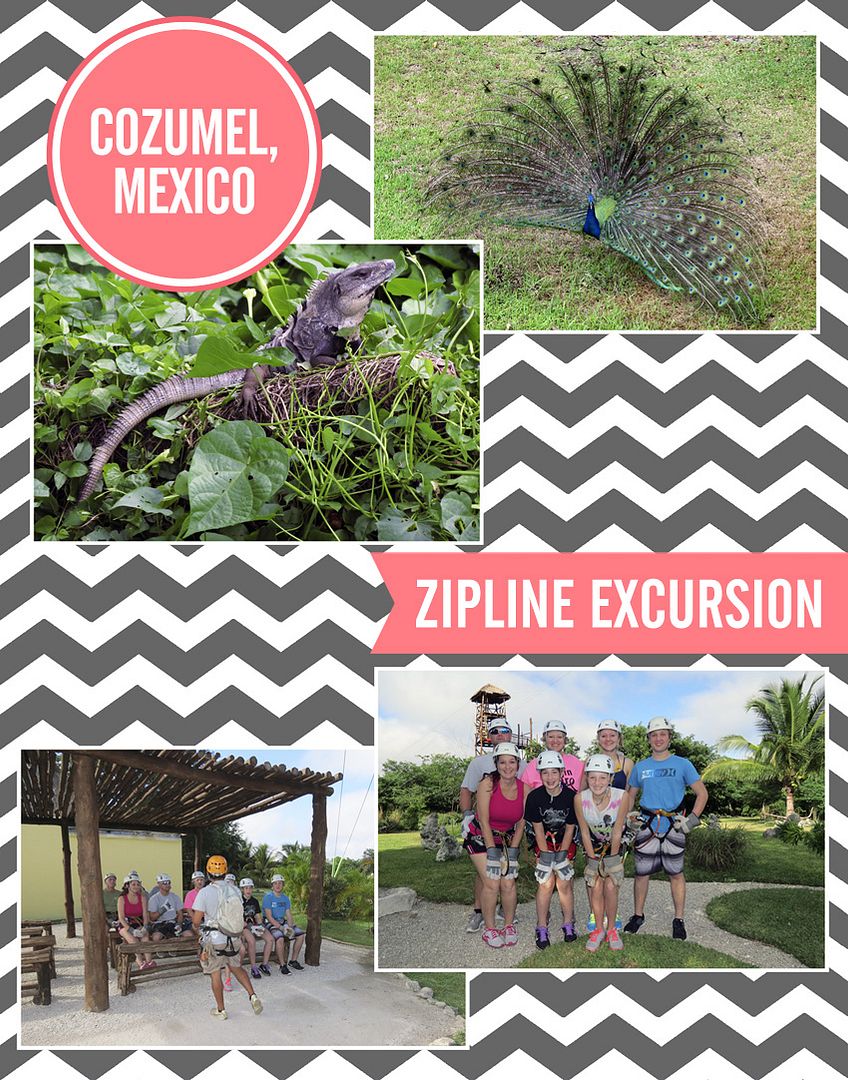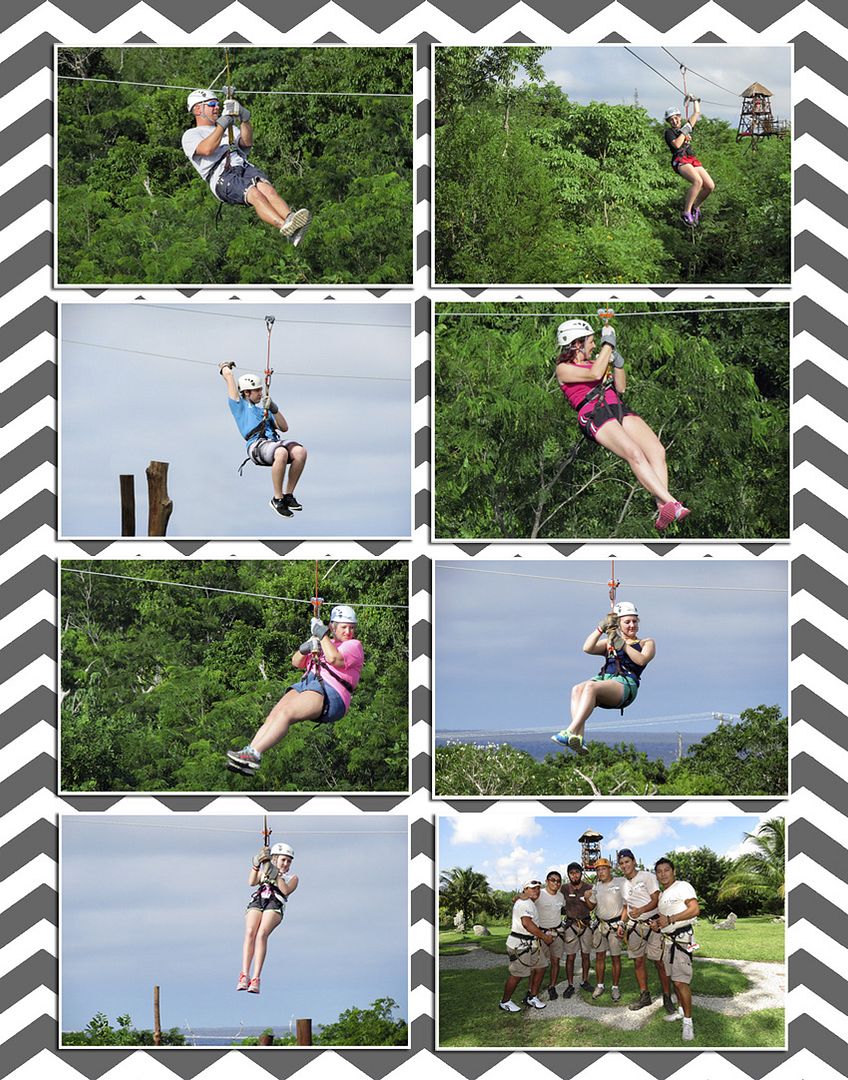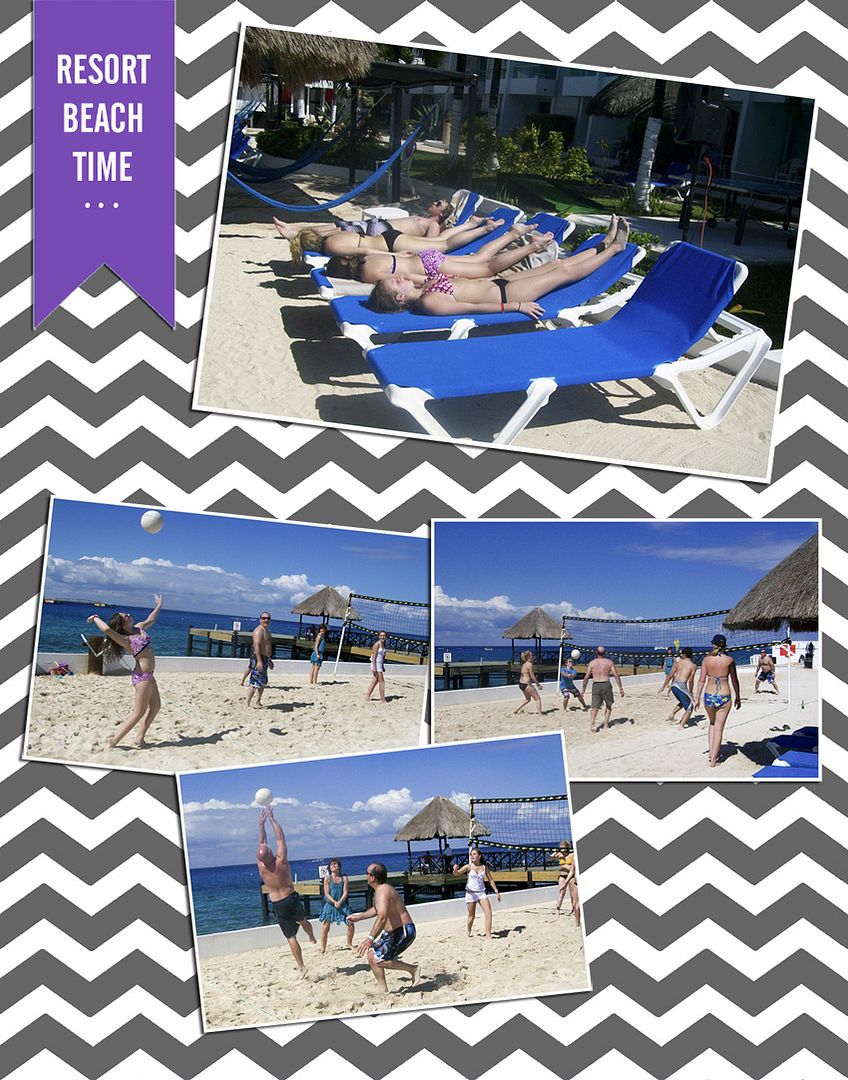 No stop is complete without a little sightseeing and shopping.  The restaurant we stopped at had amazing fresh salsa (and margaritas).  There was a Mexican clown making balloon animals for the kids.  He snuck up behind us and put that lovely creation on me and the hat on my husband.  (That is the only bikini you will be seing me in here on the blog.)  The restaraunt also had two bath tubs overlooking the ocean.  Not sure why but of course we had to try them out.  Fun times!
The next stop was Belize.  Since we were doing beach days on all of our other stops, we decided to take a tour of the city of Belize.  From what I hear, we missed out on some of the most beautiful beaches anywhere.  I can't say as much for the city but it was an interesting tour and good for the kids to see how others live.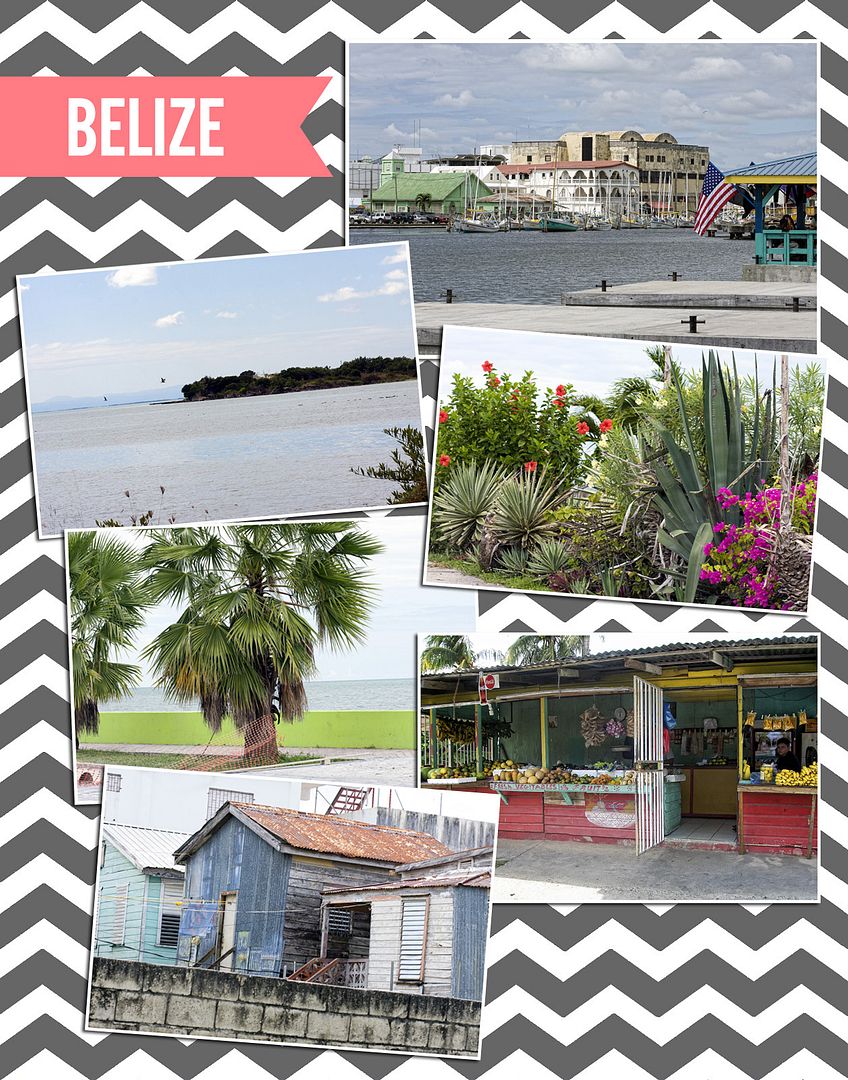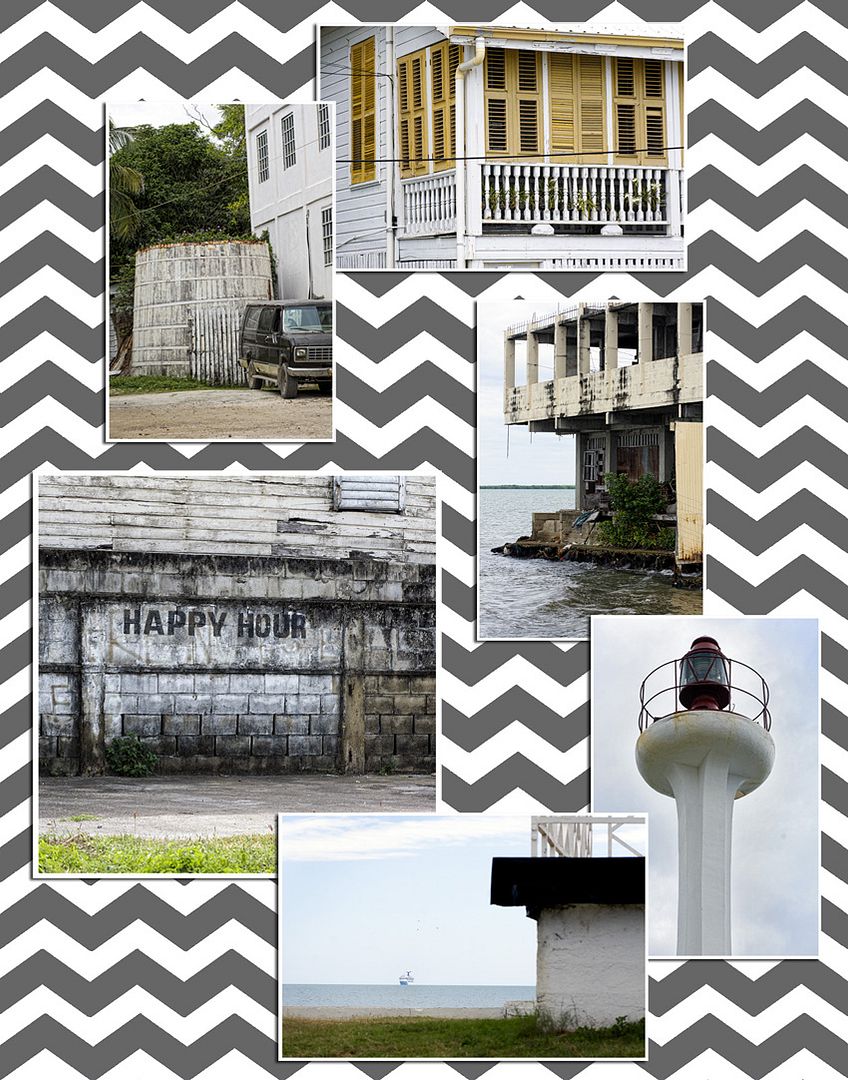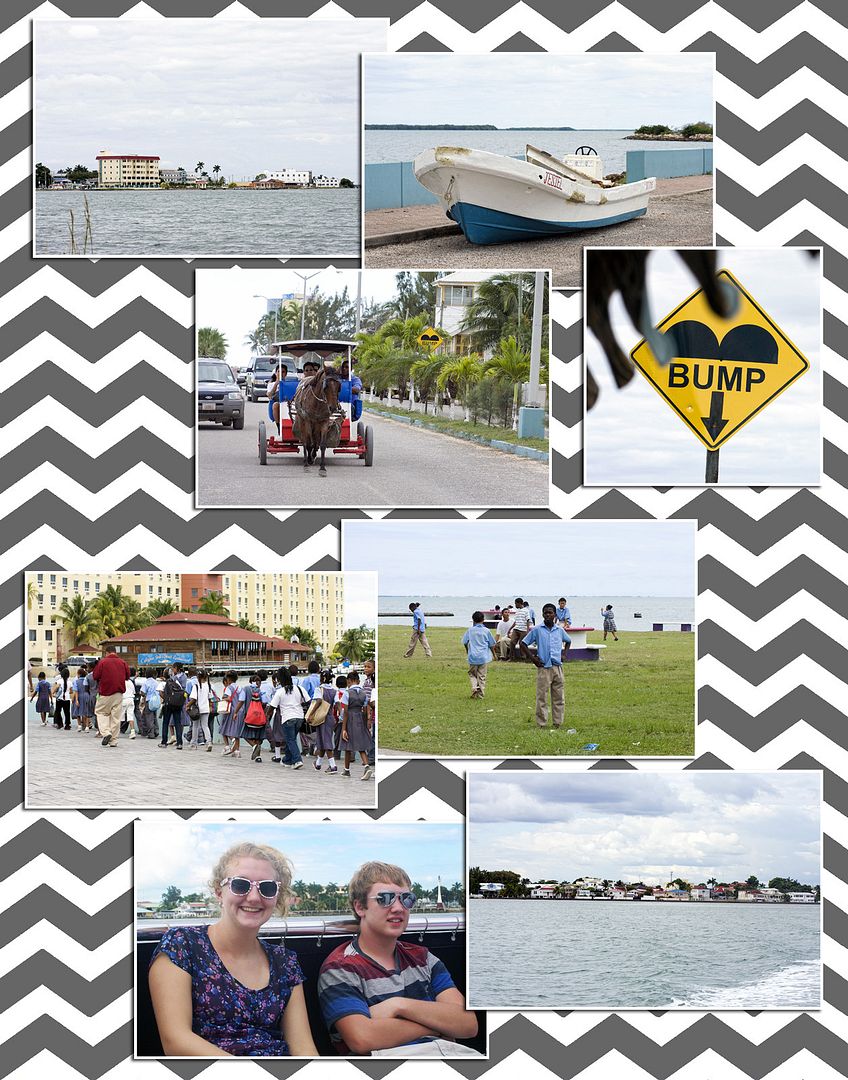 Our third stop in Honduras was cool and very windy.  It didn't make for a very fun beach day but the kids still gave it a try until it started pouring...and pouring...and pouring.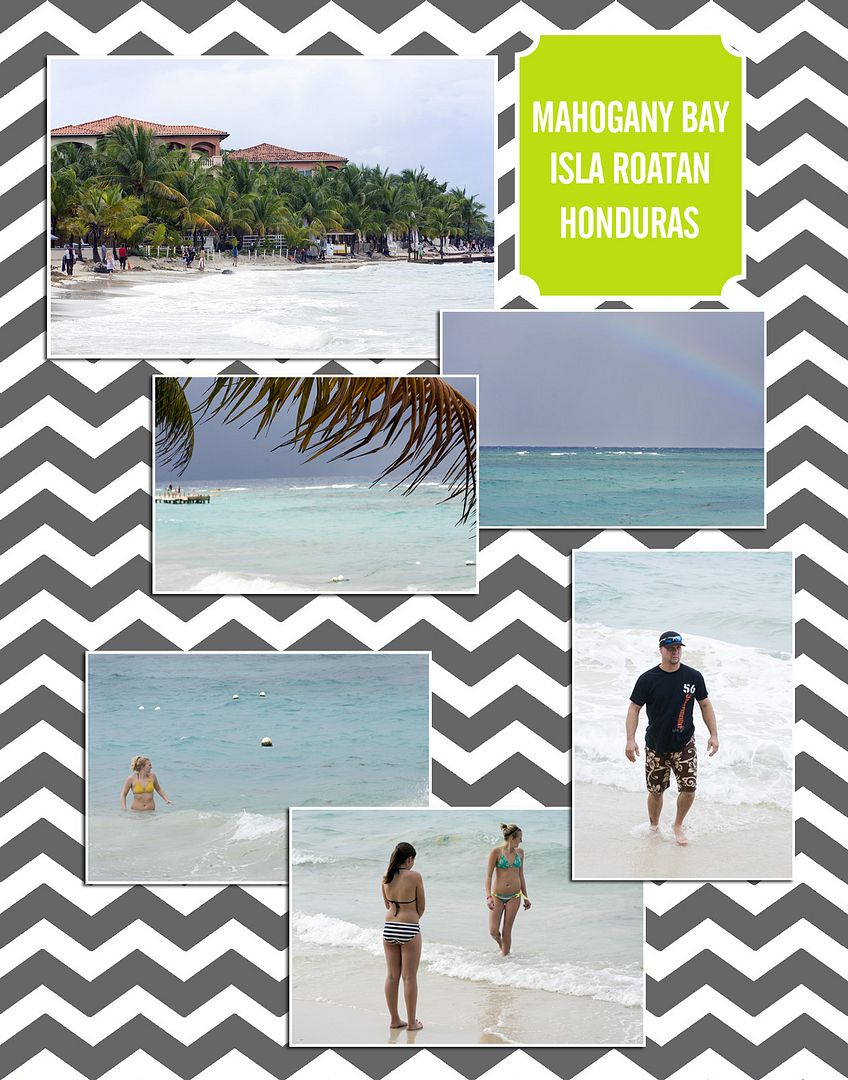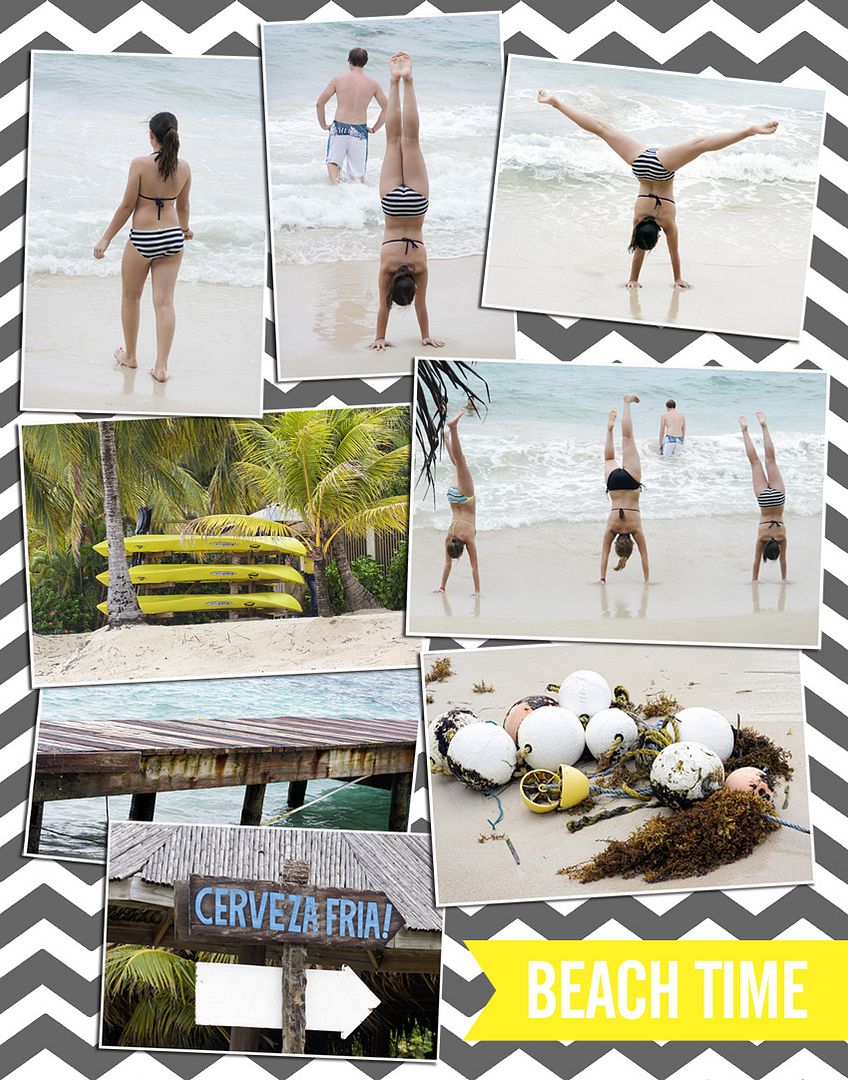 Laugh at my big floppy hat all you want.  It worked wonders keeping my hair dry and the rain out of my face the entire day.  The bottom picutre is our group with our tour guide that escorted us for the day.  Thomas was 16 years old and he had been a guide helping earn money for his family since he was eight.  When we were rained out at the beach he save the day by taking us all over showing us his country.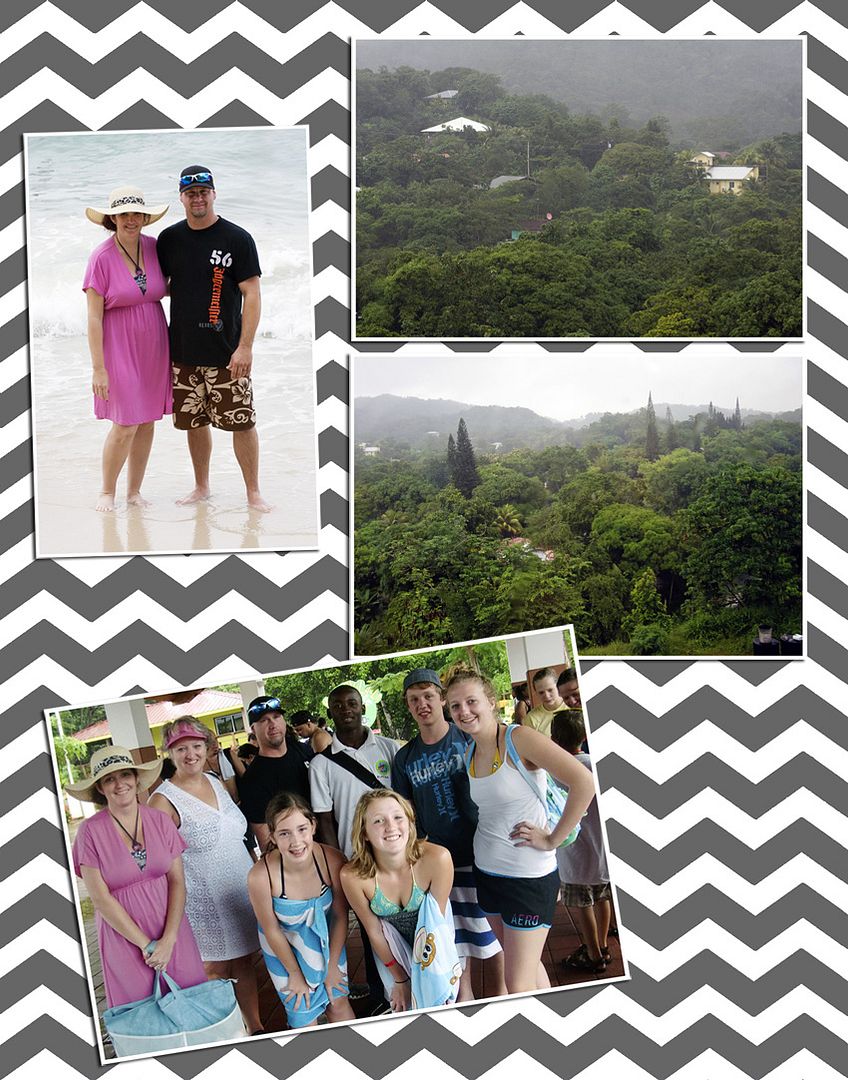 Last stop - Grand Cayman Islands and the seven-mile beach often featured in movies.  It was another windy day which totally ruined our chances for snorkeling or parasailing.  We were forced to just lie on the beach and soak in the rays.  It was a hardship but we managed.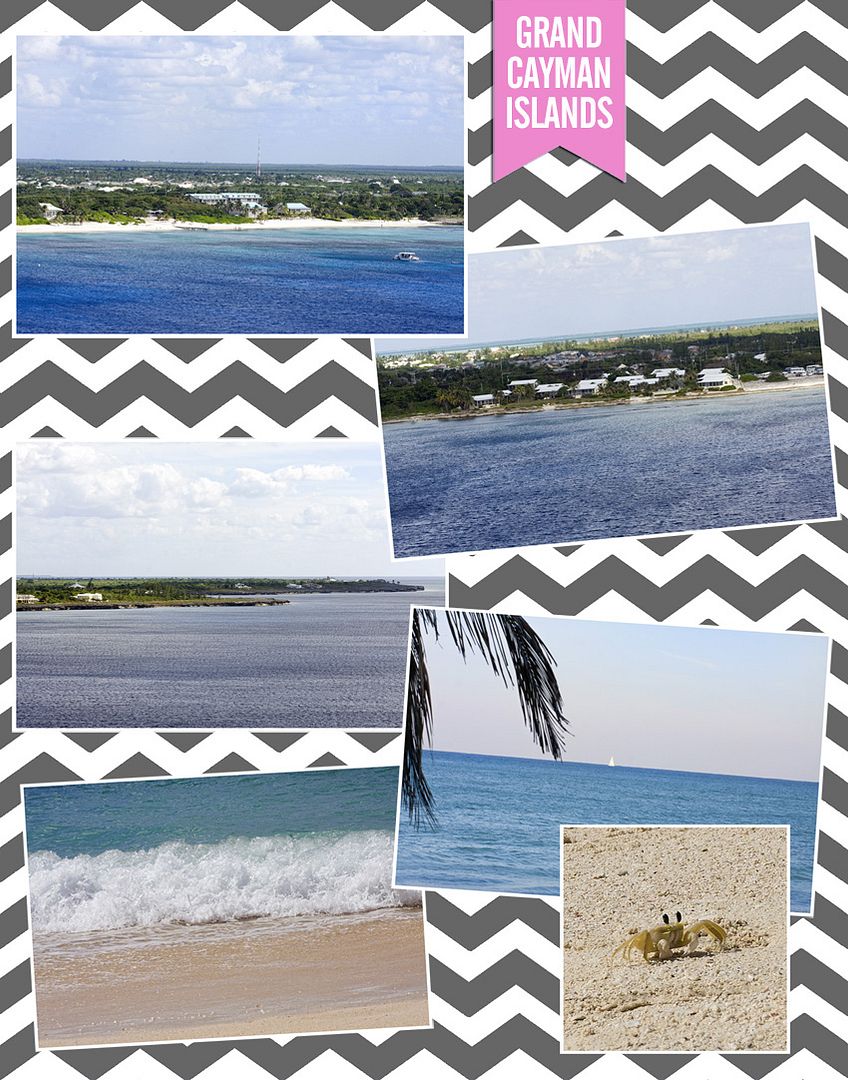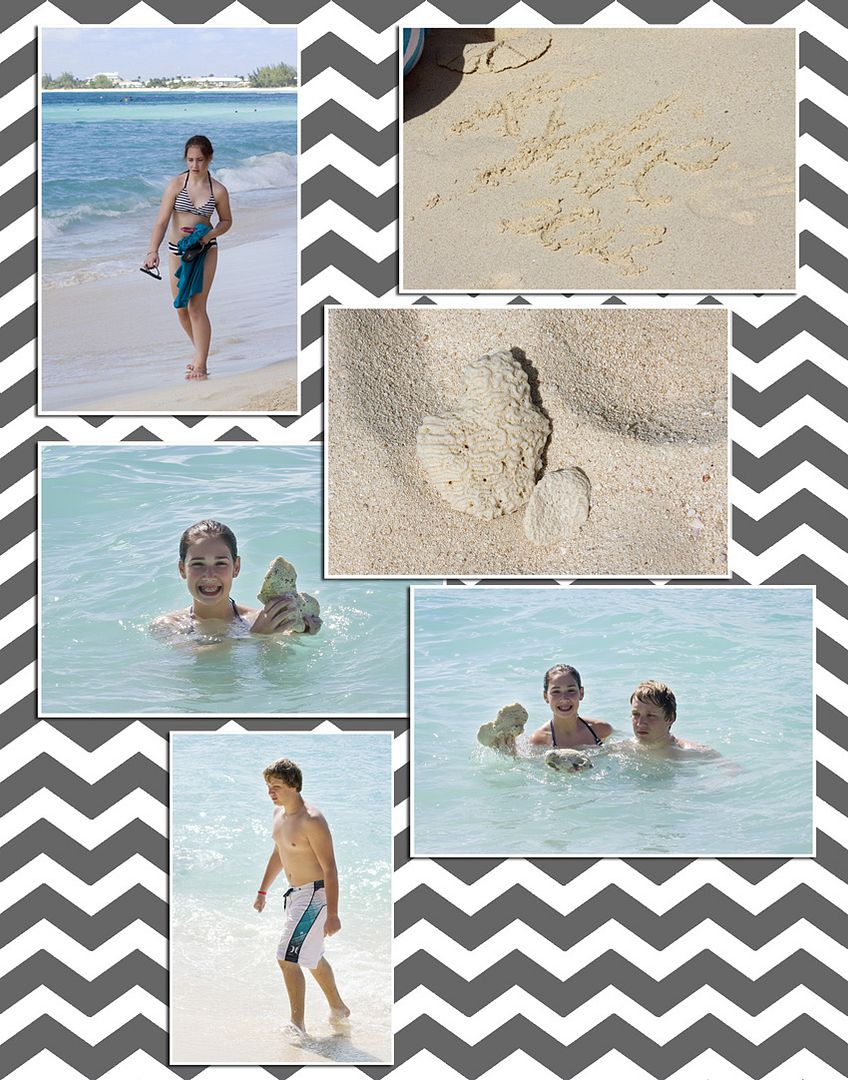 The two oldest kids are both seniors this year.   I mean really, how many can say they had senior pictures on the beach in Grand Cayman?  People mistook them for brother and sister the entire trip which was fitting because they bickered and picked on each other like siblings.
The only family picture we got but I love it!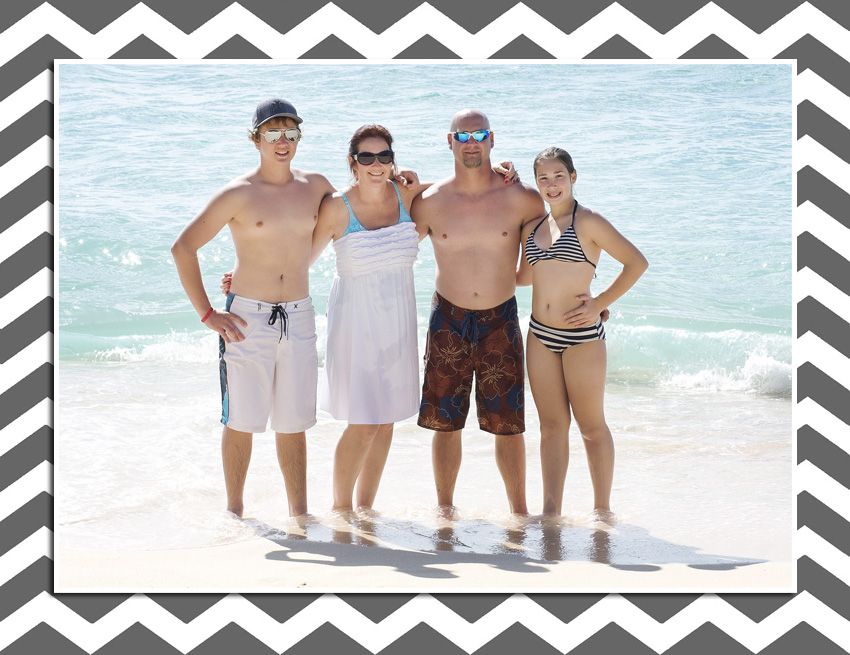 This was the final night of our trip sailing back to the US.  Still cloudy and windy but that couldn't stop the caribbean sun rays from beaming through.  If my kids would agree to move schools, I would SO move to a warmer climate in a heart beat.  Until then, we'll always have these memories.  Great friends and fun times!  We are blessed!