It seems nothing is safe from donning Christy B's new bright and cheerful brand colors.  Spray paint has become my new best friend.  The frames below used to be the gold color that was popular back in the 80s and 90s.  They flanked either side of my parent's fireplace housing senior pictures of my sister and me.  Nearly 20 years later my mother finally decided it was time to replace the senior pictures with updated family images.  (Thank goodness!  Though I must say, I had some awesomely big permed hair.)  I stored these frames in my basement for a few years and pulled them out recently to give them new life.  The fresh new colors make me smile each time I look at them.  Love them!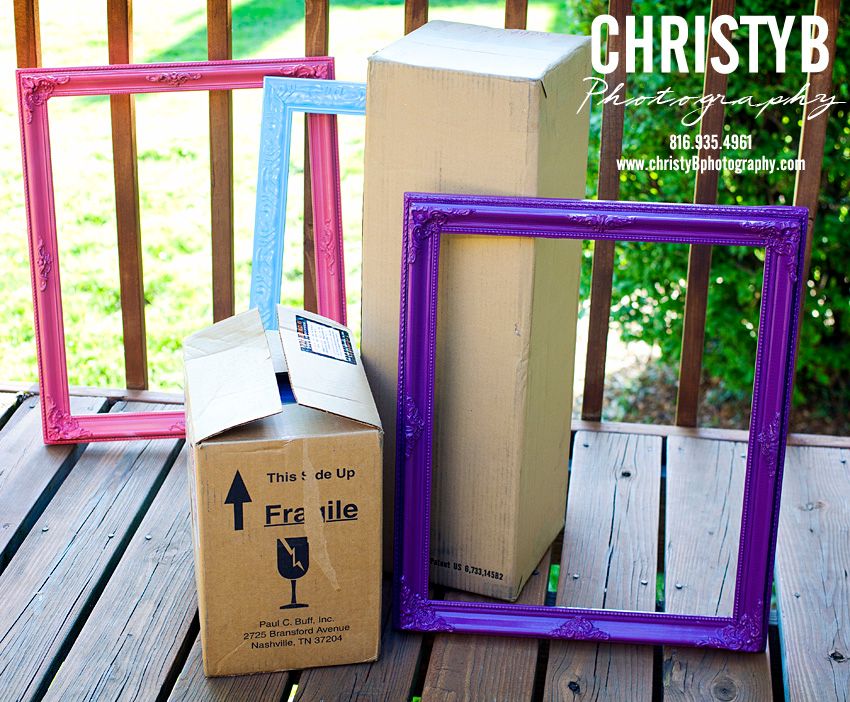 A few weeks ago I was shopping  for photo props at a few area antique stores when I came upon this 'ol gem at As Time Goes By in Greenwood.  (If you are looking for affordable antiques and furniture that would be perfect for refinishing, you have got to check this place out!)  $10 and the frame was mine.  Tell me where you can get an 11x14 frame with character like this for $10!  This is what it looked like when I brought it home.
I loved the ornate details.  I didn't so much love it's gold color.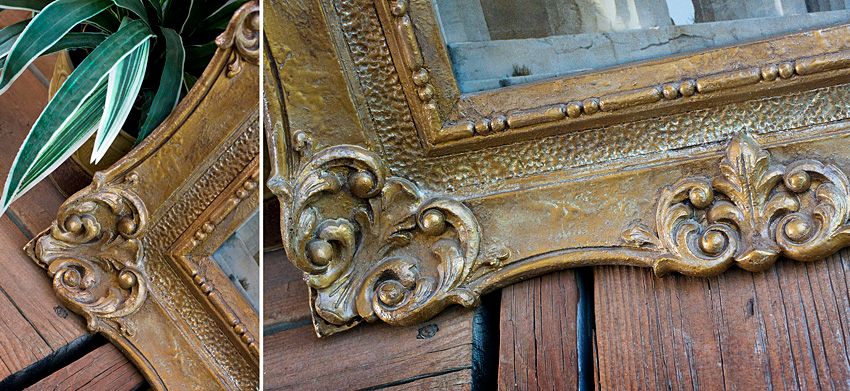 A quick cleaning and several coats of spray paint and I had a fun, trendy new frame to go along with the others.
I have a tree in the middle of the yard that I hung the frame from with wire.  That allowed me to walk around the frame and spray all sides at one time.  I let it hang until completely dry and that's all there was to it. It doesn't get much easier than that!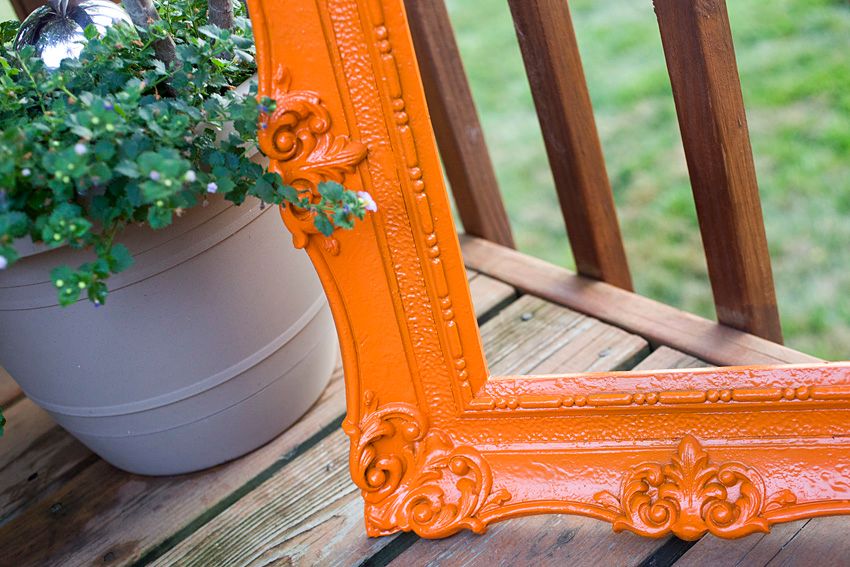 It can even be taken a step further, bringing in more bright colors, by adding some funky fabric flowers.  How could you not be cheered up when surrounded by these fun colors?
Consider spray paint next time you have something sitting around that could use some reviving.  It's so simple!
Linking up at: House of Hepworths The Shabby Creek Cottage A Glimpse Inside Something Swanky Thrifty Decorating Katie's Nesting Spot Seven Thirty Three Somewhat Simple Tidy Mom Whipperberry 504 Main Simply Sweet Home Simply Designing It's a Hodge Podge Life Fingerprints on the Fridge Sassy Sites The Answer is Chocolate Thirty Handmade Days Remodel Aholic Six Sisters Stuff