How about a little DIY tutorial for today's blog post?  I hope to do more of them sporadically throughout the year.  Today's tutorial came about while I was trying to find cute thumb tacks for the cork board mirror in my daugther's room.  I wasn't having much luck finding just the right ones so I decided to make some.  She loves all things volleyball, so that was our inspiration.
While browsing at Hobby Lobby I found these volleyball brads in the scrapbooking section.  One package contains 12 brads.  They were 50 percent off and cost me a whopping $2.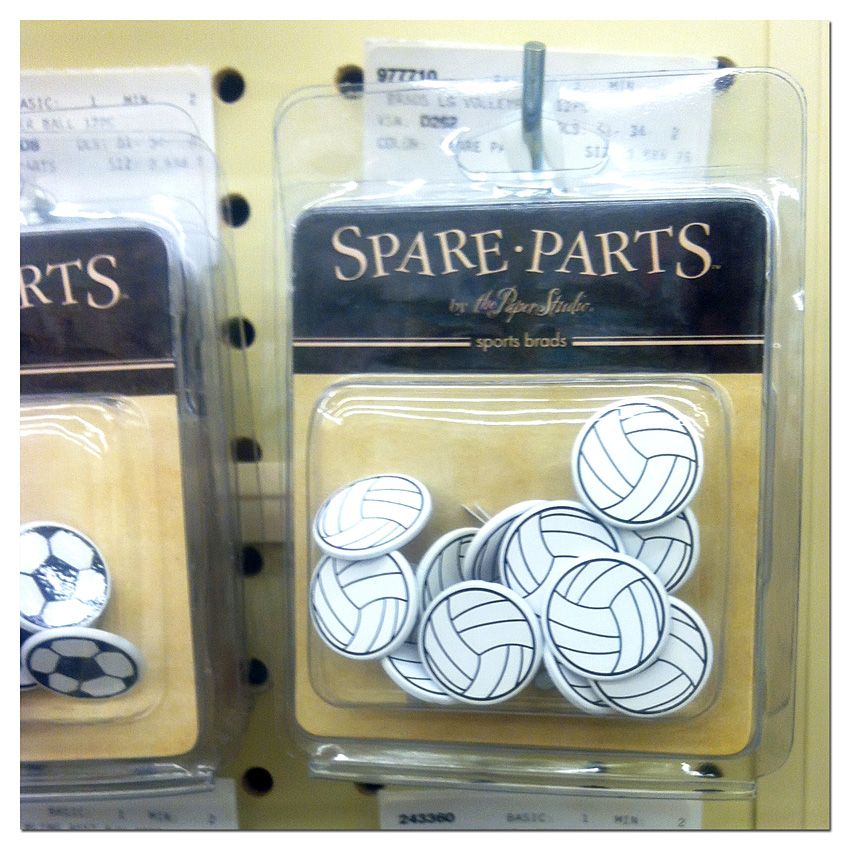 I forgot to get a picture of the back of the brad, but I just took my wire side cutters and snipped off the brads leaving only the flat metal volleyballs.  Using some plain Dollar General thumb tacks I had on hand and a strong hold glue, I glued the thumbtacks to the back of the metal volleyballs.

Just like that, in a matter of 15 minutes, we had adorable little volleyball thumbtacks to dress up her mirror.

It was such an easy project and would be perfect for an inexpensive little Valentine's present for any kid.