We are still running our complimentary Furry Friends photo sessions to fill our first annual Furry Friends calendar.  Proceeds from the sales of the calendar will be donated to area animal rescue pet charities.  If you have an adorable pet, give us a shout to schedule a complimentary session before August 31, 2010. Your pet will automatically be entered to be featured in the calendar.
Dolly was recently in for her own session and her chance to be featured in our 2011 calendar.  I'll let you in on a little secret.  ((Dolly was a little high maintenance.))  You see, Dolly, like any dog would be, was a little excited when she arrived for her session.  It may or may not have had anything to do with the 170 pound Mastiff that happily greeted the unsuspecting 5 pound pooch when she arrived.  That caused her little heart to palpitate and her tongue instantly stuck out of her mouth as she panted rapidly.  All dogs get excited in a new place.  Not a big deal.  I did the usual and pulled out a fan to cool her off.  Only problem was it messed up her flowy white locks.  Girlfriend couldn't have the fan on because it messed her hair!  So, we worked with the tongue.   :-) 
All kidding aside, Dolly was a blast to work with.  I just plopped her little tiny body in a variety of chairs and baskets and she stayed put because she was too scared to jump the 12" to the floor.  Thank you L and M for bringing Dolly in for her own photo session!  She sure is cute!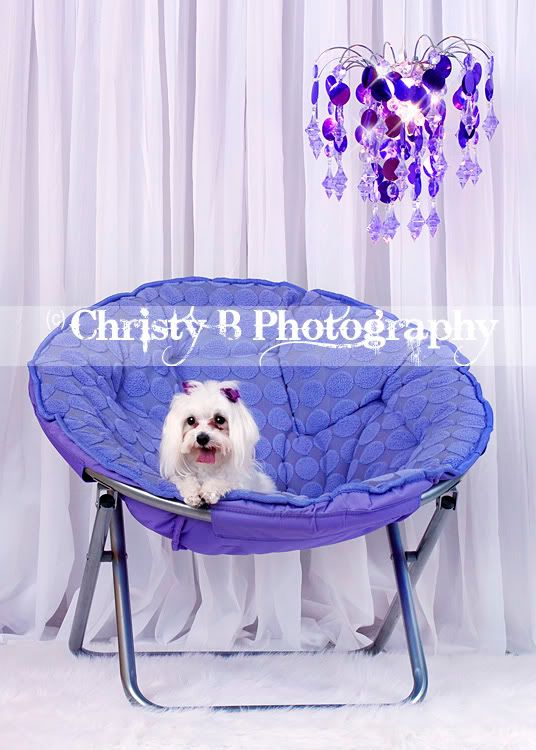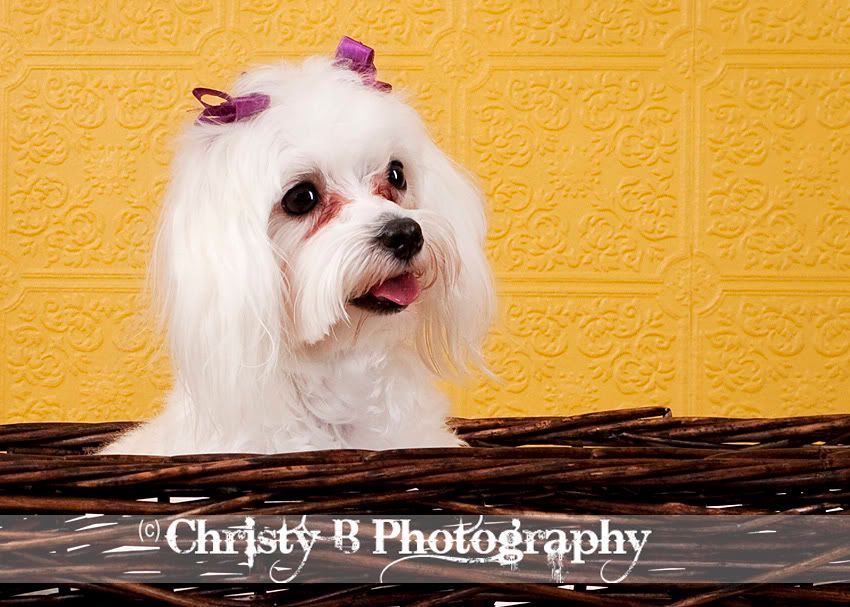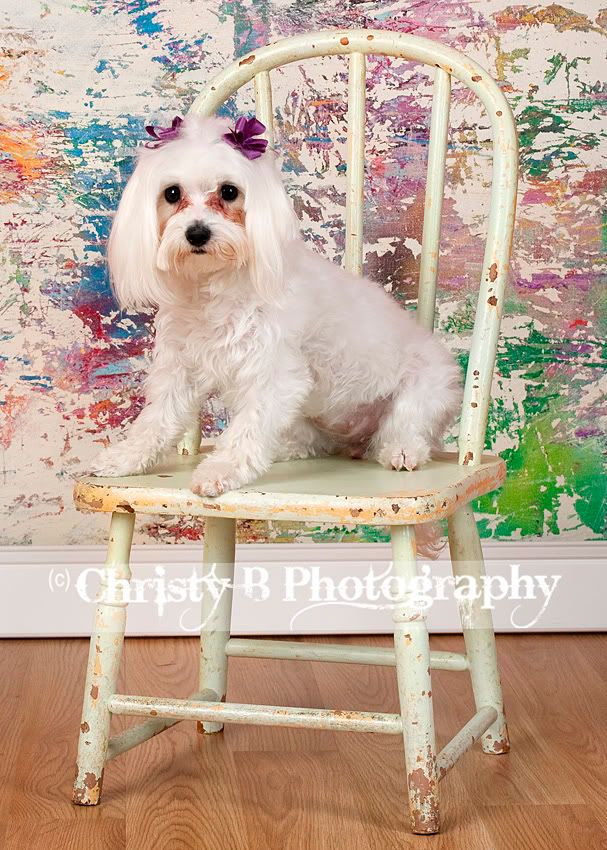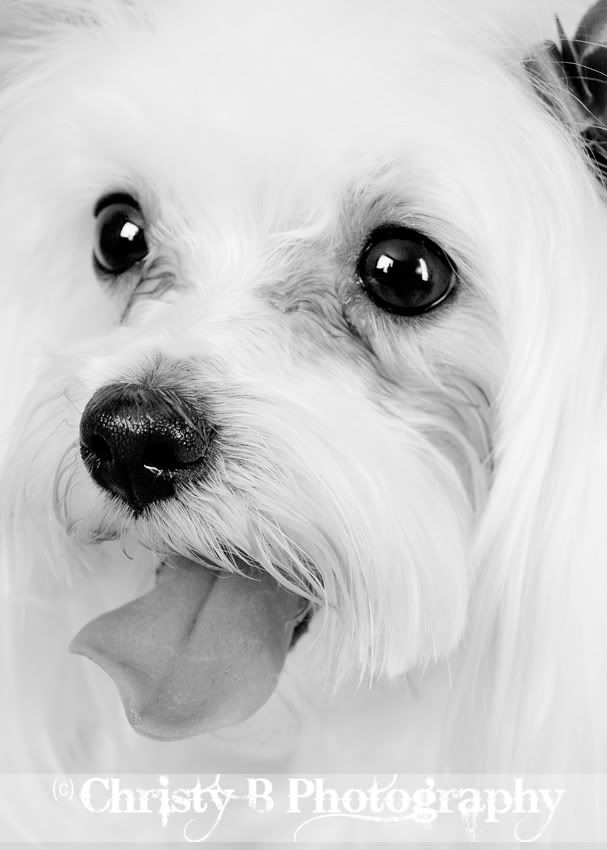 Here's a little video of Dolly's portrait session.