I have so many things I'm loving right now.  Today I'm going to share just a few.  Let's just say, I've (finally) discovered Sephora and I had to force myself to share things other than make-up.  Don't worry, I've got plenty of make-up items to fill up the next few months of favorite things.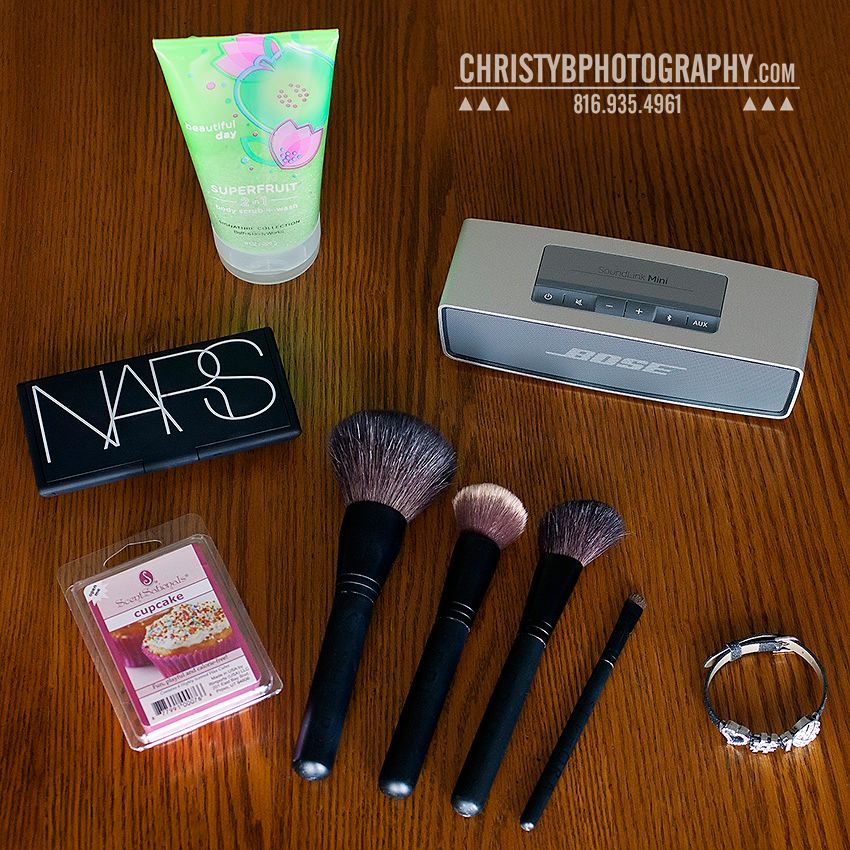 1.  Sephora Make-Up Brushes - Must-Have Smudge, Must-Have Angled Blush, Mineral Powder, Must-Have Large Powder Call me crazy, but I don't like to put on foundation with my fingers. I asked the girl at Sephora to recommend a good foundation brush and my love affair began.  I use the smudge brush to blend my pencil eyeliner, the blush brush for, well, blush, the mineral brush for my foundation and the powder brush for setting powder and bronzer.  I'm slowly adding to my collection.  Up next will be the Classic Brow Filler Brush.
2. Bose SoundLink Mini Bluetooth Speaker - My hubby got this for me for Christmas.  I originally thought I wanted an iPhone dock to play music from my phone.  I'm so glad he picked this speaker instead!  I don't have to take my phone case off to attach to the dock each time I want to play music, my phone isn't tied up when it rings, and since the Bose speaker is bluetooth, the music doesn't have to only be on my phone.  It can be on my phone, my laptop, the iPad or the kids' phones or laptops.  And, it's wireless so I can move it from the studio, to the kitchen while I cook or my desk while I work.  The sound is awesome.
3. Superfruit Body Scrub + Wash - I bought this for my daughter for Christmas because she loves scented body washes.  It was recommended to me because it is a body wash and scrub in one.  I've kinda-sorta taken it over.  Body/Sugar scrubs are my FAVORITE.  This scrub/wash smells and feels great.  I like it so much, I think I'm going to have to stock up during the current Buy 2, Get 1 sale.
4. NARS Radiant Cream Compact Foundation - Another discovery at Sephora.  Make-up has never stayed on my face throughout the day.  This foundation STAYS all day long!  It's buildable, meaning you can put it on lightly for a shear, weightless coverage, or build layers for a heavier coverage.  I'm in love. ♥
5. Personalized Jersey Number Bling Sports Bracelet - If you don't know by now, I love me some bling.  While browsing on Etsy, I came across this fun little bracelet that I could wear when my daughter plays volleyball.  You can pick the sport, the number and the type of band you want.  The seller is from nearby Kansas and ships very fast.  It's a part of my game day wardrobe now.
6. ScentSationals Cupcake Wax Cubes - It's not the Scentsy brand, but it still smells great in my warmers and at $2 a pack, I couldn't pass it up.  The cupcake scent makes my house smell like I've been baking all day and I like to think it helps satisfy my sweet tooth while not adding on the pounds.