Lindsey and Josh are high school sweethearts from Lee's Summit High School. Both are in the band and Josh recently finished his senior season of high school football. They brought armloads of momentos to feature in their images. What fun we had making and capturing special memories for the two of them to remember as they grow older.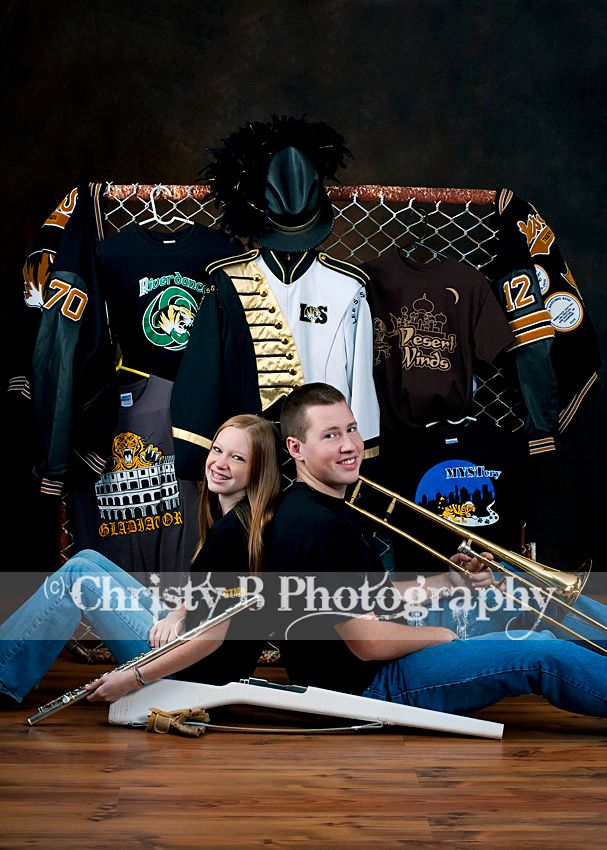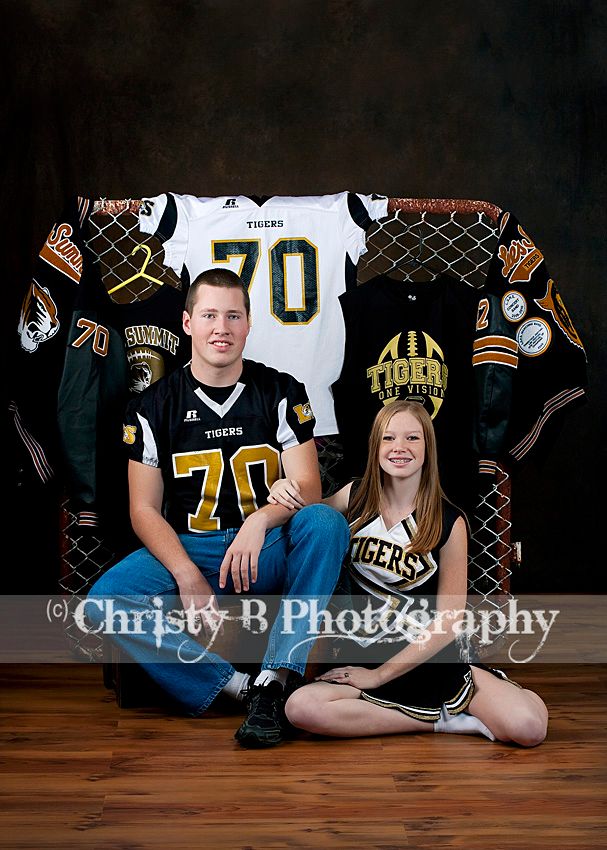 We also took a few images of Josh in his football jerseys as a surprise for his mom for Christmas. I think she's going to love them, Josh!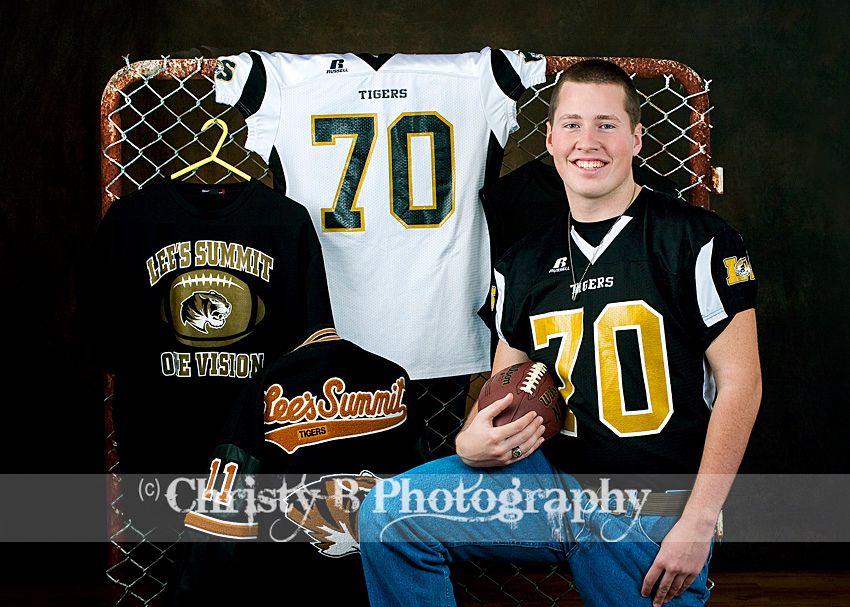 Thanks for choosing Christy B Photography for your images, L and J. I had a lot of fun working with you. Josh, enjoy the rest of your senior year! Lindsey, your big year is next year. Take it all in and enjoy every minute of it!