It's spirit week at school in honor of homecoming. When I found out the themes at my daughter's school were "Nerd Day" and "80's Day" my mind began racing with ideas.  (HERE is my son from last year on "Foil & Duct Tape Attire Day". He wouldn't let me get too creative.)  This year I was going all out.  To my surprise, my somewhat shy daughter went along with my visions and pulled them off perfectly.
"Nerd Day" The glasses were a pair of my old glasses from high school. (How embarassing is that?) We just popped the lenses out and added a little tape. The shirt was recycled from a 50's poodle skirt Halloween costume I made her a couple of years ago. The tie was her dad's. The skirt was on clearance at Target for $5. Put it all together and, golly jee wiz, we had the cutest nerdy school girl I've ever seen.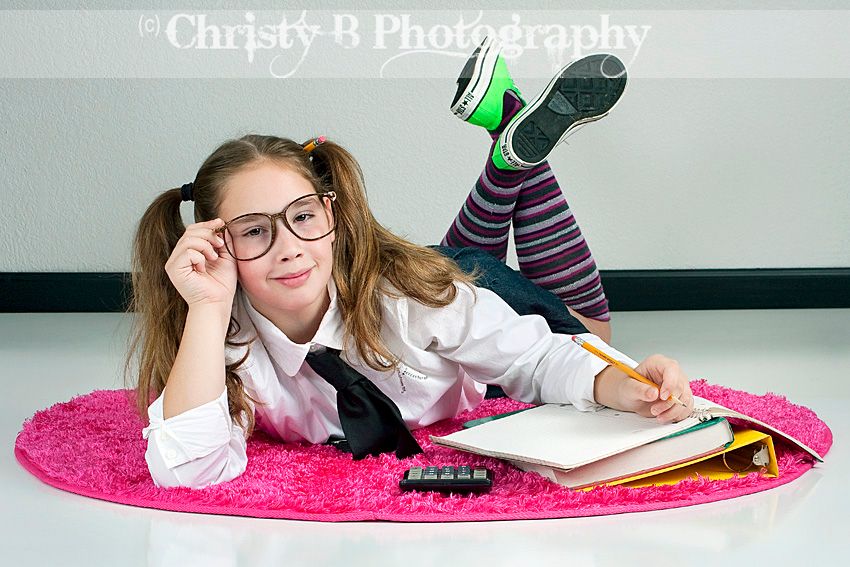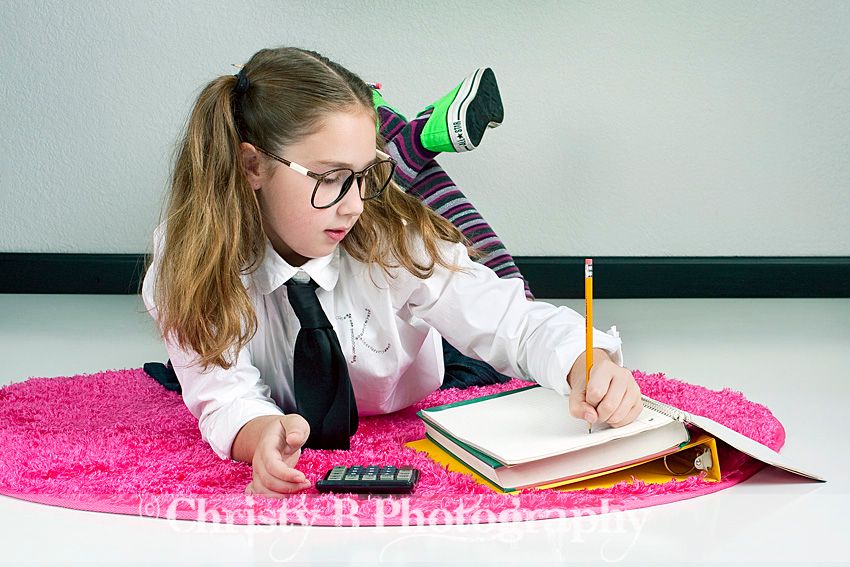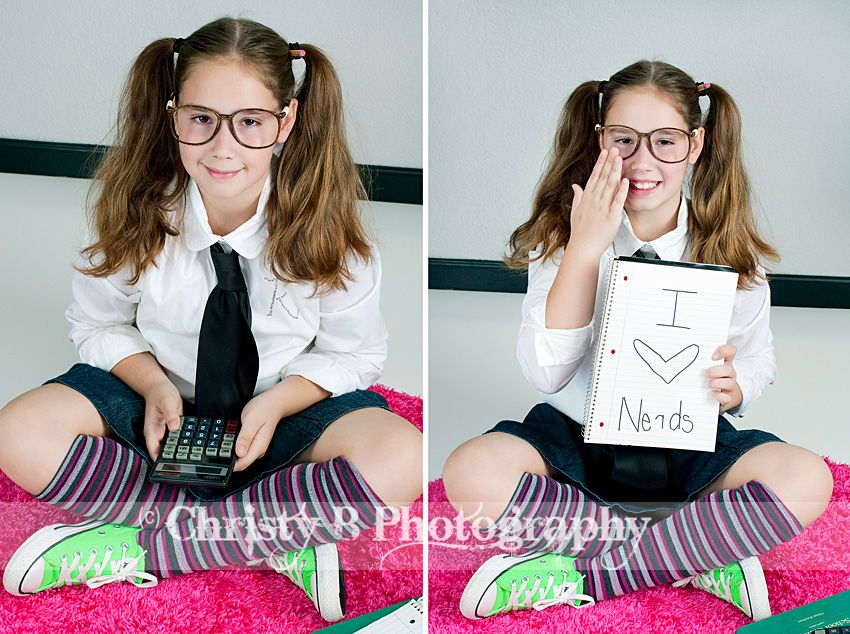 "80's Day" I have one plastic tub of trinkets I kept from my younger days. (Yes, my nerdy glasses were in that tub.) We raided the tub again and found my original Swatch watch I personally purchased in Switzerland and a chain of friendship pins which we added to her shoes. The shirt was a $5 shirt from Wal-Mart where I found that 80's inspired clothing is "totally rad" again. The jean skirt is mine (that my body and my age no longer fit into) and she cinched it up with a belt so it would stay around her waist. I pulled out my old 1985 pink crimping iron and went to town on her hair. The hair scrunchie I whipped up with some old material I had stashed away. Unfortunately I hadn't saved any of my many pairs of leg warmers so we had to settle on this little pair from Target. They like totally aren't as good as the originals. Gag me with a spoon. Add on the $1 hoop earrings and plastic bracelets and we had one rad 80's pop princess. For sure.