What happened to the cute little frilly dresses and fun pigtails and hair bows they used to wear?  I'm not ready for fancy dresses, make-up and school dances!  Unfortunately, time goes by and they grow up from innocent little toddlers to beautiful young ladies.  Thankfully they are still willing to allow us moms to help them do their hair and take pictures before they head off.  All too soon these will be prom pictures and there will be boys in them, too.  *sniff, sniff*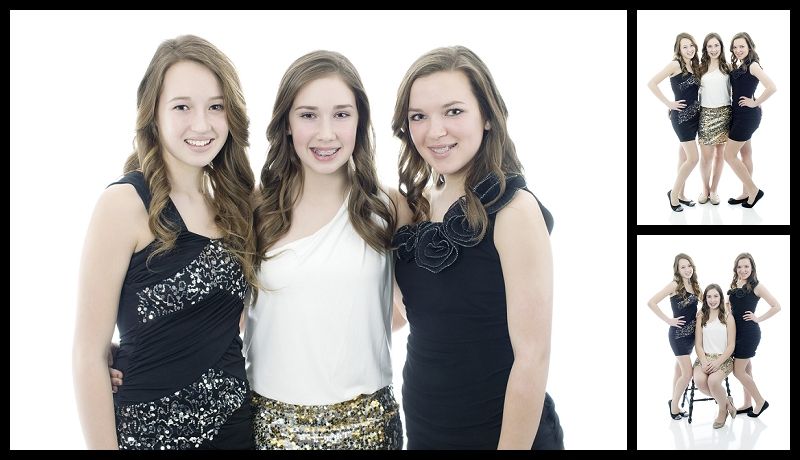 They wouldn't be teenagers without a few pouty face and Charlie's Angels pics.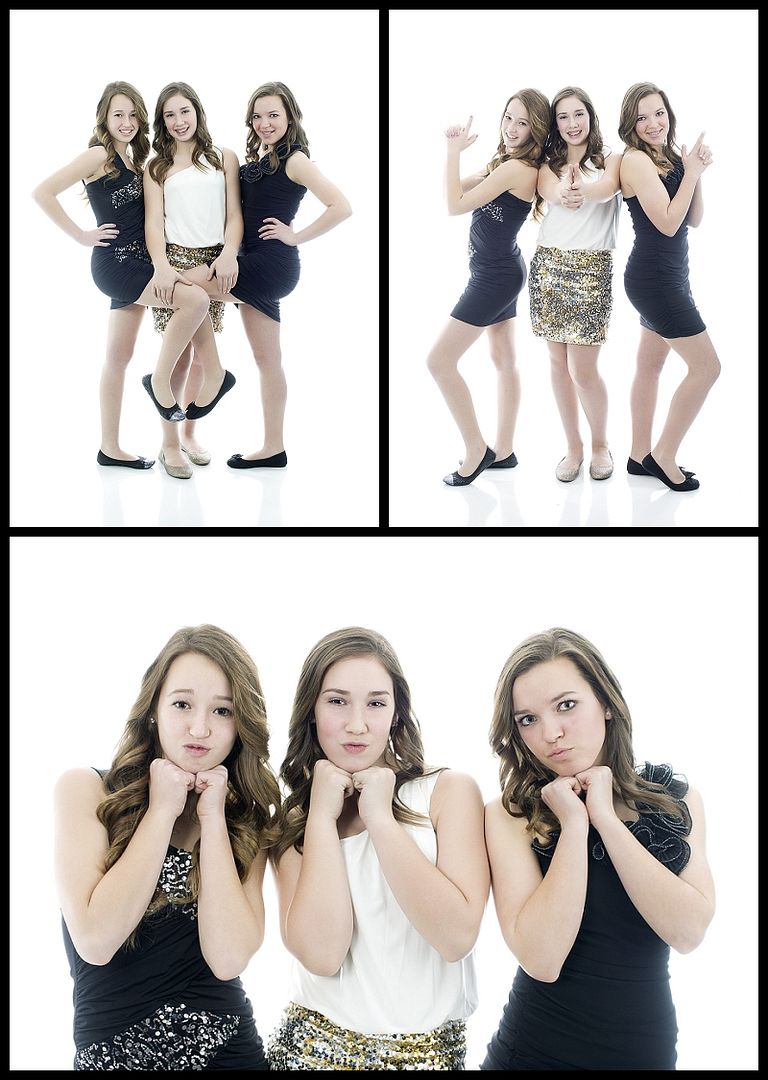 No one was around for kisses in the kissing booth. THANK GOODNESS!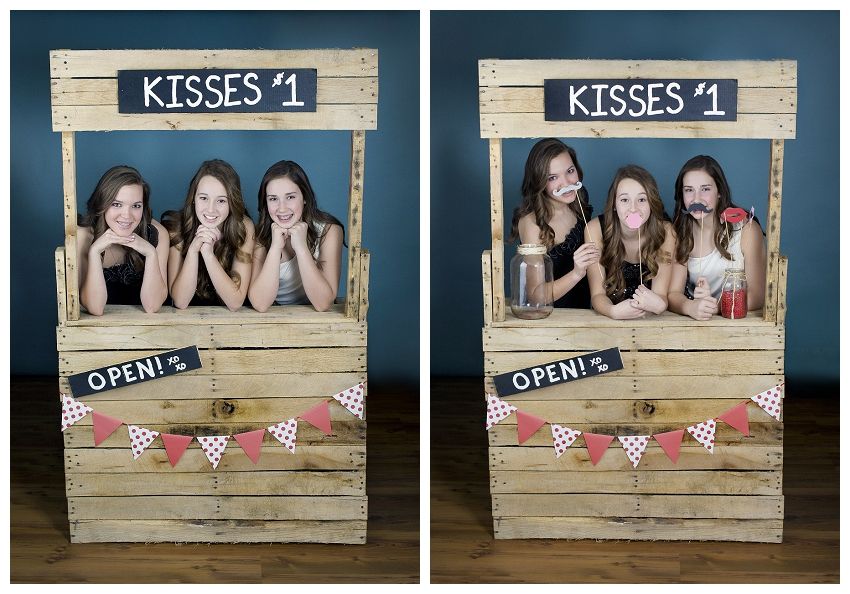 Outside right before heading off to the dance - our gorgeous girls.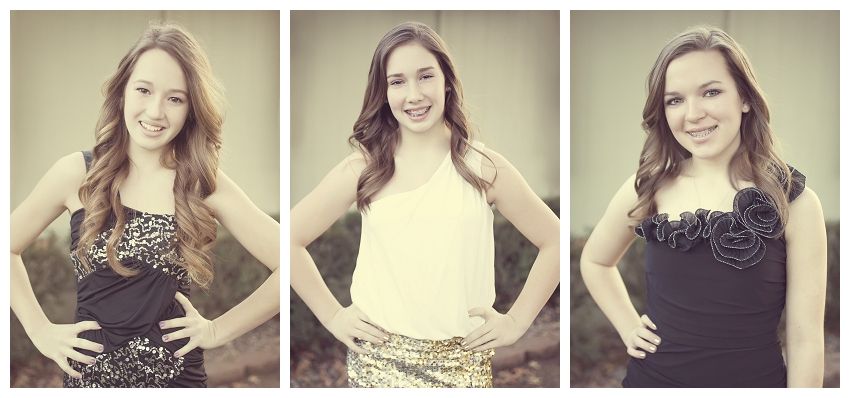 I'm so honored to be able to take these pictures of my kids and their friends before they head off to their various school events/milestones and I'm thrilled they will have these memories to look back on and remember the good 'ol days of school.  Now stop growing up so fast!