About a month ago I gave you a tour of my front yard in full bloom. I'm excited to now be able to take you on a tour of the back deck. I've been waiting - and waiting - and waiting for the ceiling on the covered part of the deck to be finished so I could share. When we bought the house years ago, the roof leaked and had to be repaired. The ceiling was never replaced - until now. Finally it feels finished and I ♥love♥ it!  Here is the unfinished ceiling. It was always too dark at night to see what I was grilling.  My cheap-o party lanterns didn't cut it.  I convinced my husband to put a light over the grill.  I can no longer blame my cooking on not being able to see in the dark.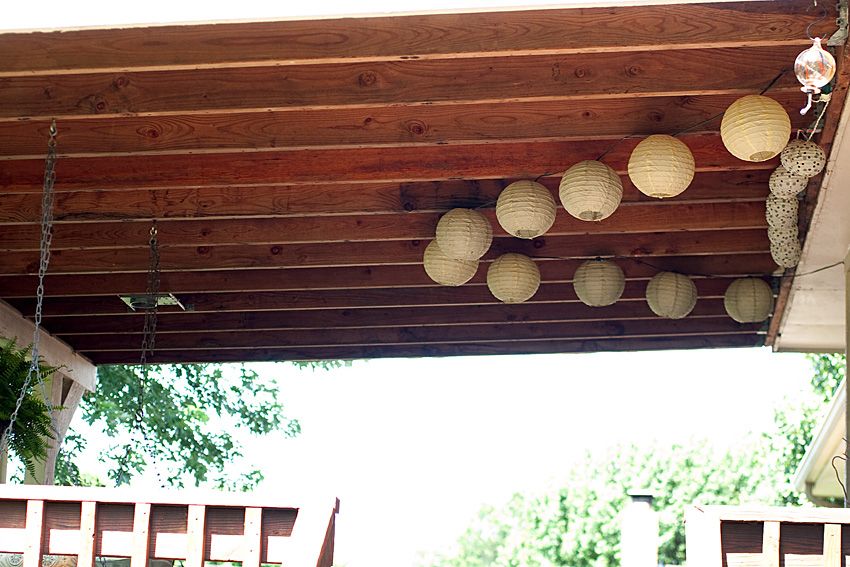 Mid-construction.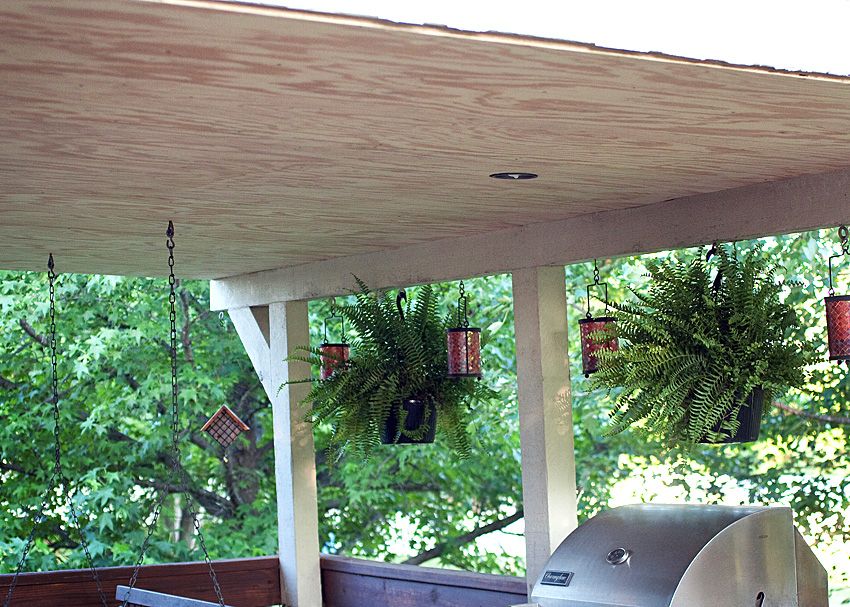 All done!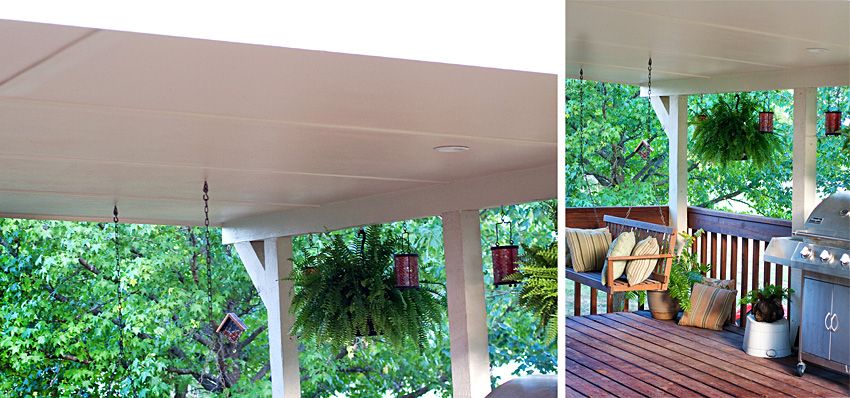 And now for the finished tour.  I love my little table.  ♥  I bought it 12 years ago from Wal-Mart.  Last year I repainted the metal and found new cushions and it looks brand new.  This trailing plant is my favorite annual this year.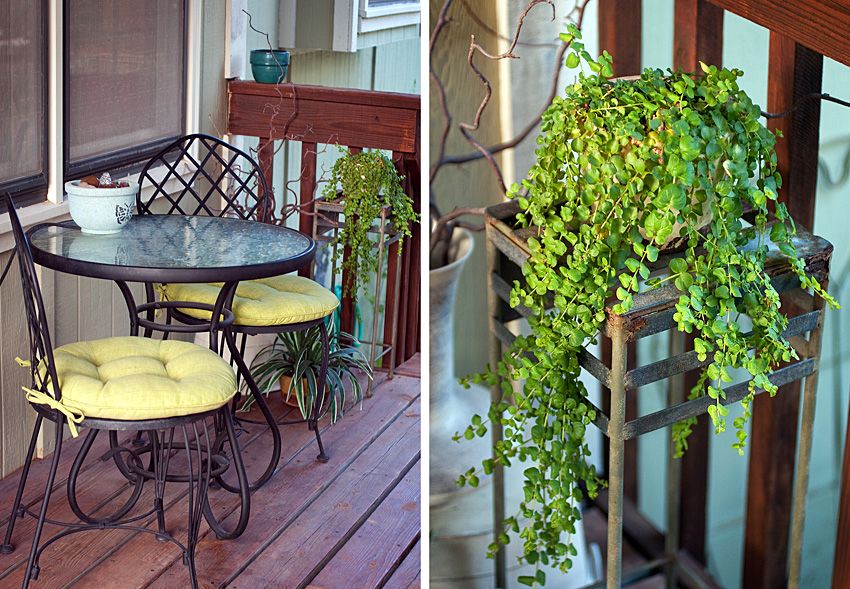 The porch swing came with us from our previous house. I'll admit taking a nap or two here.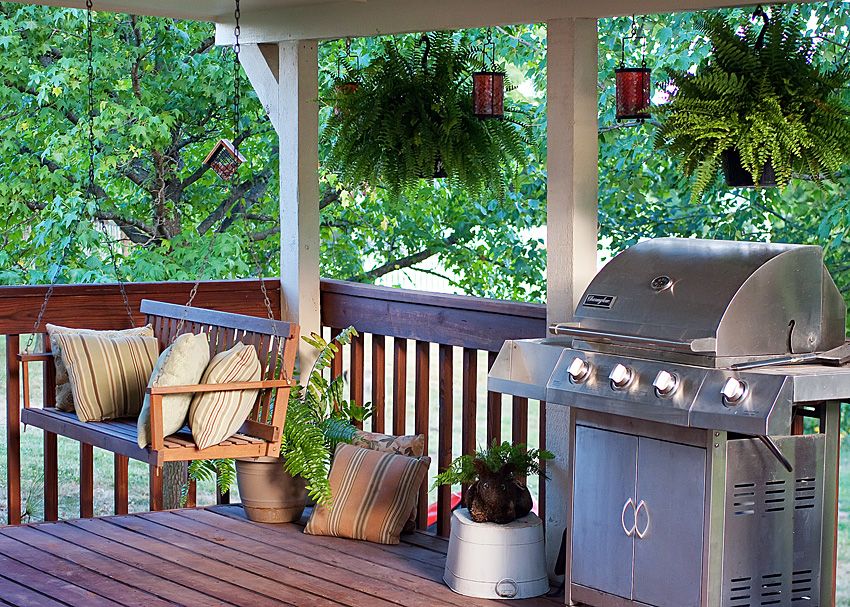 A couple of ferns I manage to barely keep alive inside during the winter. Each summer they spring back to life.
I don't now what I would do without my grill in the summer. I use it nearly every night. Now I smile each night as I cook in the light. Another favorite of mine is my fire pot from Hobby Lobby.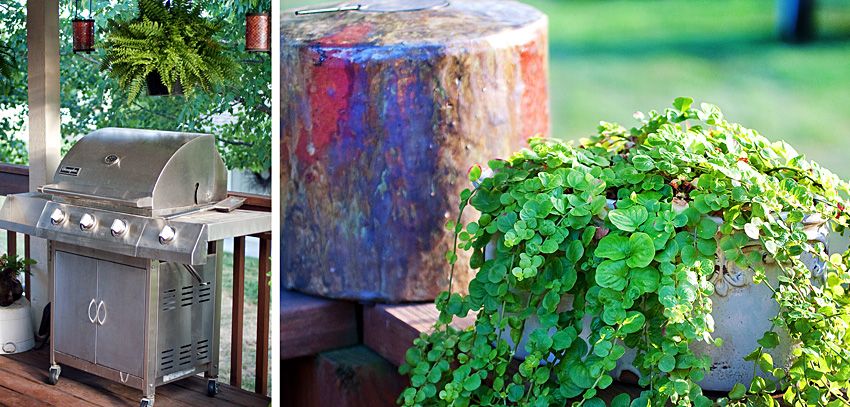 The woodpeckers love this little suet feeder.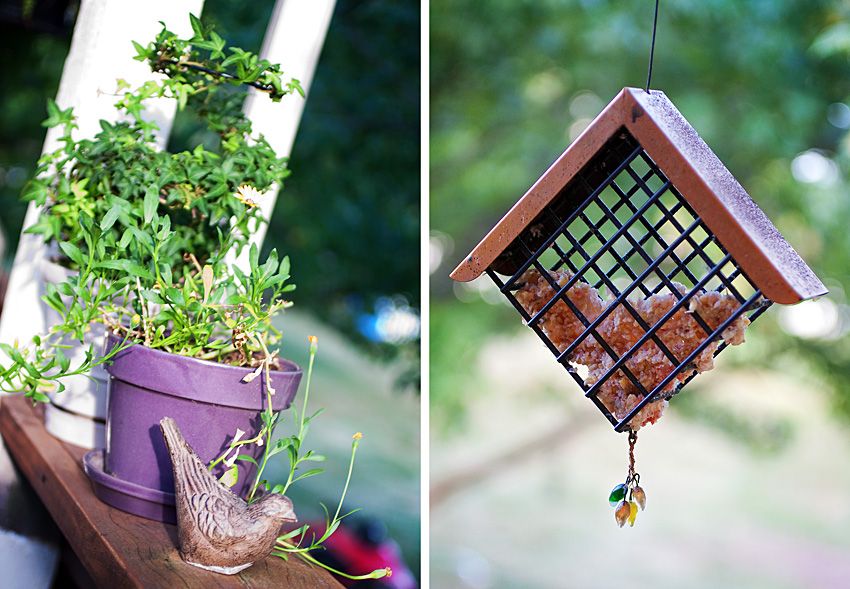 Many evenings are spent reading the paper or enjoying cool beverages here.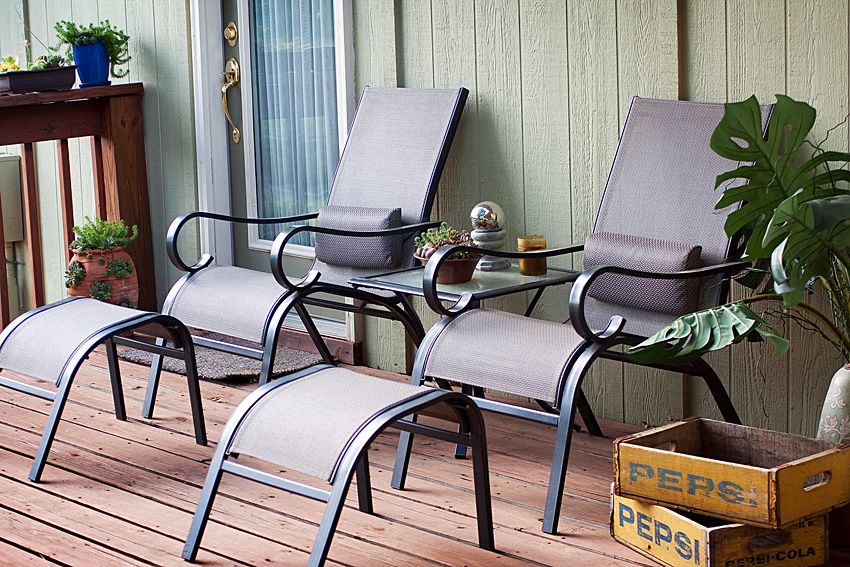 The fire pit and my fancy roasting forks made by my dad.  ♥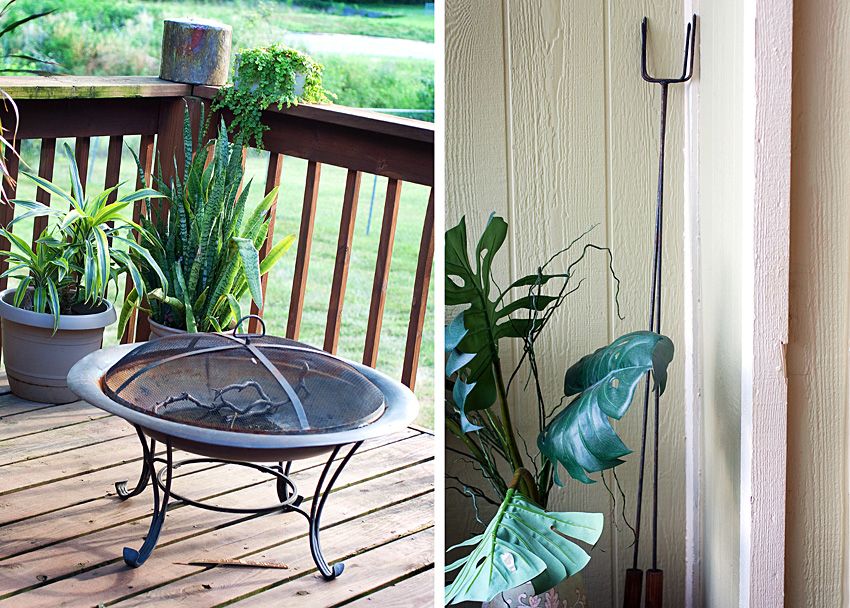 The Pepsi boxes are an antique store find. The vase and branches are something my Grandma was going to throw out. They now have a new home on my deck.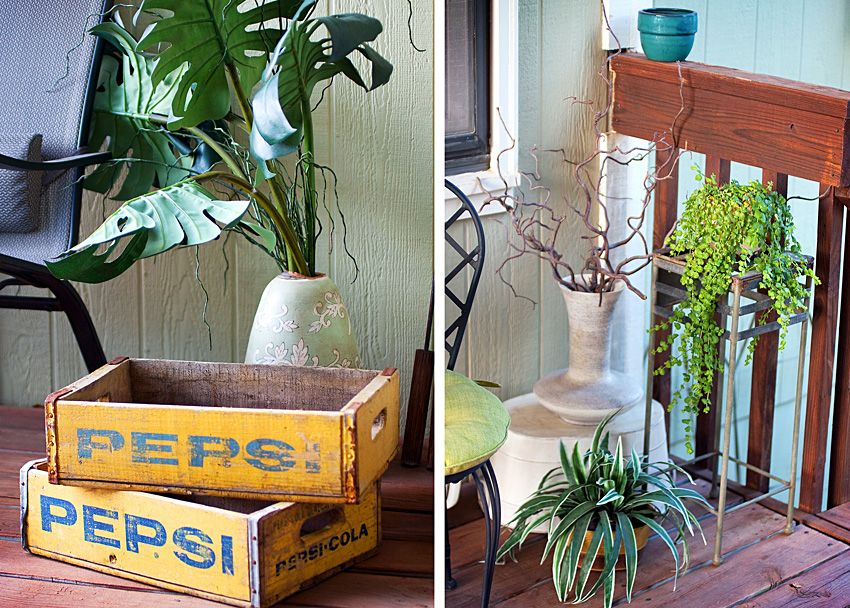 Succulents - much more forgiving than flowers when I forget to water.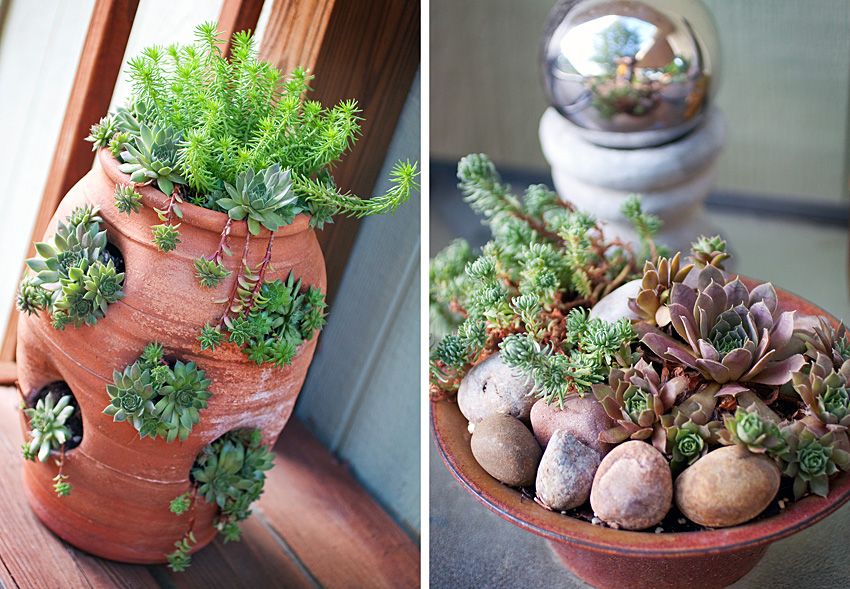 My Dollar General door mats. They have lasted several years. Impressive.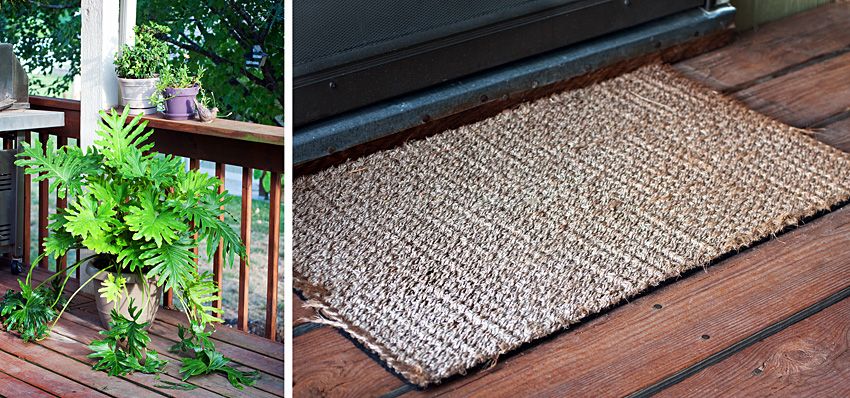 I plant my herbs in pots on my deck. When I'm cooking, I can just walk out and snip what I need.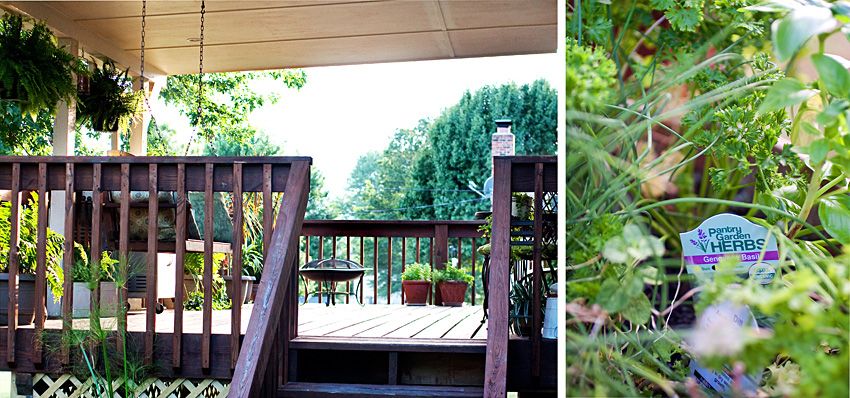 The fountain makes relaxing on the deck perfection.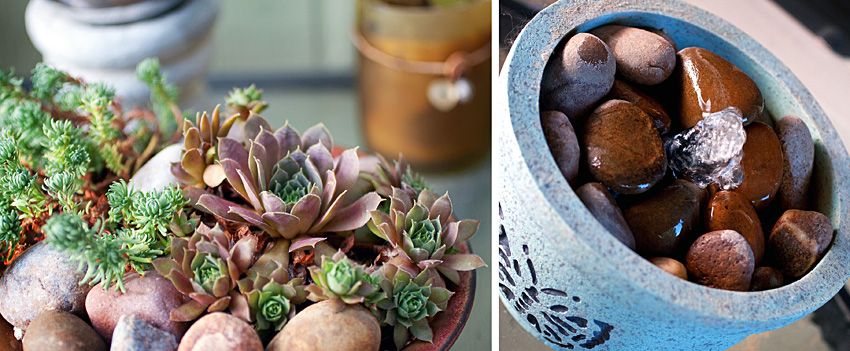 I hope you enjoyed this little tour.  As you can tell by my repetitive use of  "love" and the ♥ symbol, I love♥love♥love my finished back deck!