We've got more furry friends for you today. These Cavalier King Charles Spaniels modeled for treats. I think I could have photographed them for hours. As long as they got a treat now and then they were as happy as could be while I snapped away.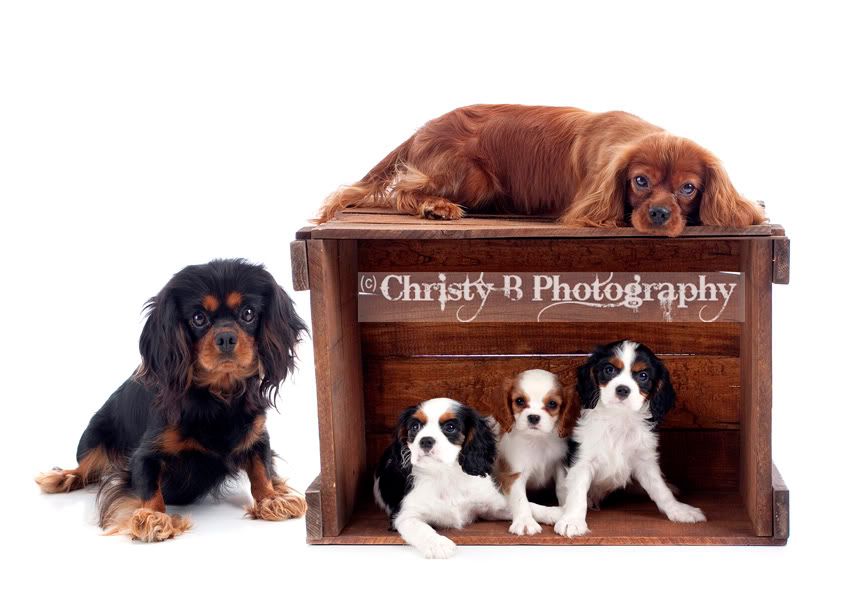 This is one of the females, as if you couldn't tell by the pink chair.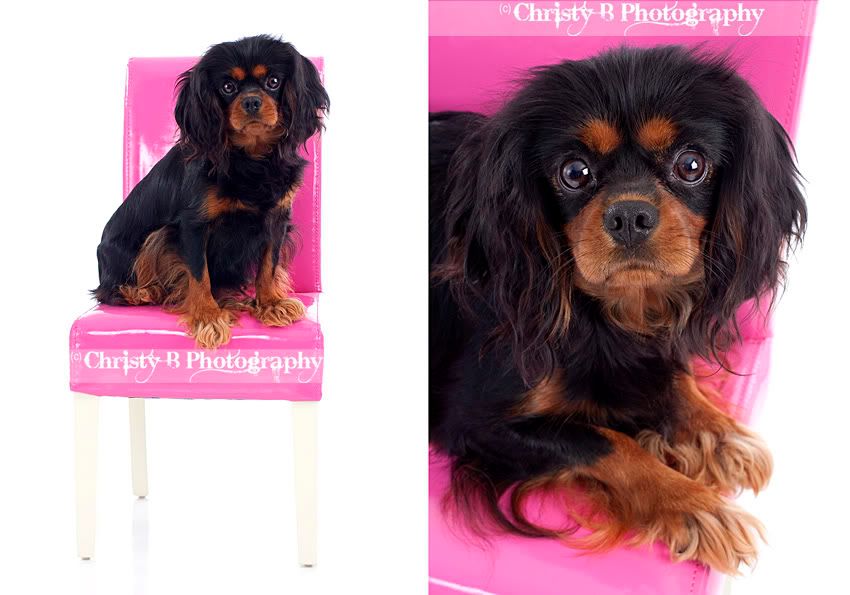 This adorable little guy went to live with his new family this past weekend. I love his coloring.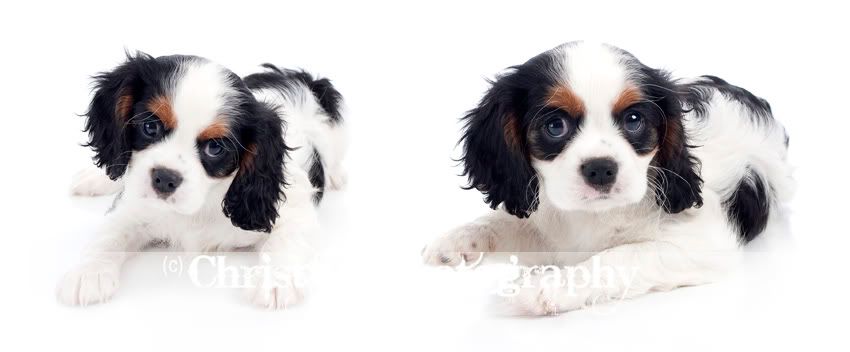 Here are three of the eleven puppies they had at the time. Such posers!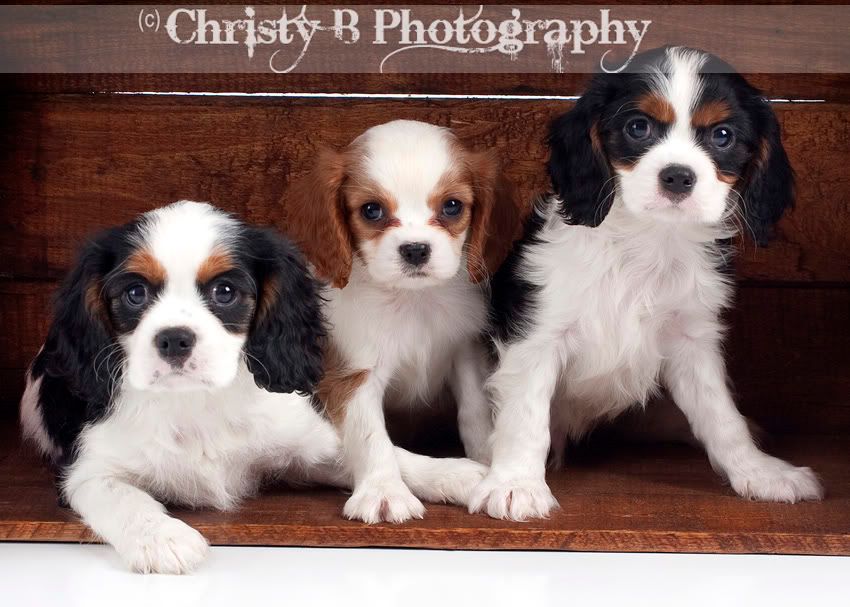 This is one of the males. And yes, he likes to lay like a frog.  We didn't force him to do that.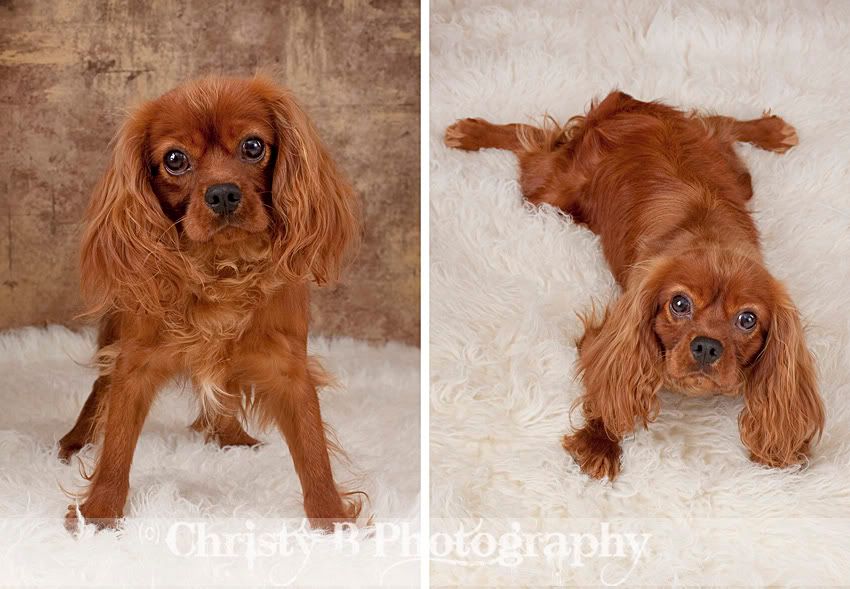 Check out this video for more images of these precious doggies.