It's all over but the mess. Baby Jesus's birthday has been honored, Santa has done his job and all that hard work meticulously wrapping presents was destroyed in a matter of minutes. Oh, and about 10 pounds of holiday goodies have been eaten - by me alone. Today is a day to reflect, relax and re-energize.  Unless you're like me and thoughts of all the things that need to be done around the house constantly run through your head and won't allow you to do nothing for a day.  In that case, you'll spend the day cleaning your basement storage room like me.
Before I dig into the mess in the basement, I wanted to let my wonderful clients know about a BIG sale coming your way this Thursday, December 29th. ONE DAY ONLY we will be offering 50% off on prints from a previous session with Christy B Photography AND 50% off Christy B Photography gift cards. If you wish you had ordered more photos from a past session, now is your time to get them half price! If you are planning on a photo session in 2012 or need a gift for someone else, you can purchase a gift card and only pay half the price.  Going to have pictures taken in 2012?  Buy a gift card and pay half price for your session fee.  Need a $50 gift? You'll only have to pay $25!! Don't miss out! The sale only lasts one day.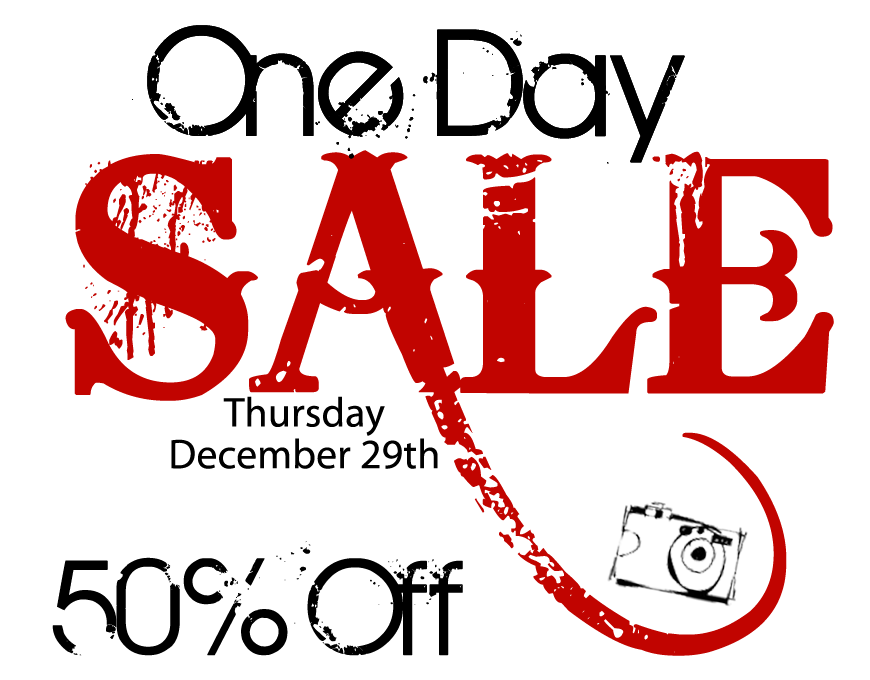 *One Day Sale Fine Print* 50% off print sale is only valid on sessions where an order was previously placed. 50% off print sale is for prints only. Specialty items not included.