My buddy Lane was recently in for his three year old portraits. I'm honored to have photographed him since he was a newborn. It doesn't seem possible, but I think he gets more adorable each time I see him. Since I've worked with Lane and his family many times over the years, I get to know his interests and am able to create special props that we can add in with the awesome things mom and dad bring each time.  These fun letters just happened to coordinate with his outfit perfectly.   I love the bright colors and his pretty blue eyes.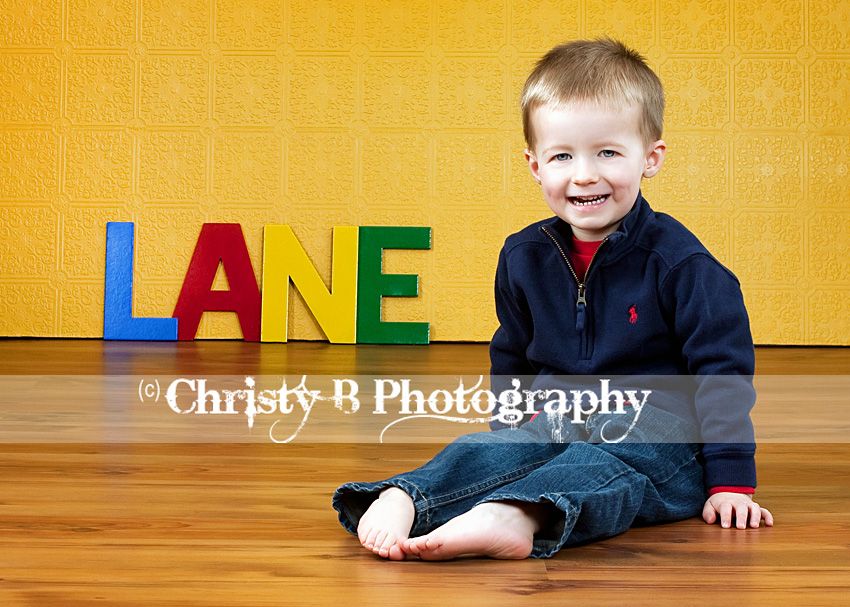 Mr. L adores Cars. We listened to his Cars CD while we took photos of him with his Cars toys, Cars chair and Cars socks.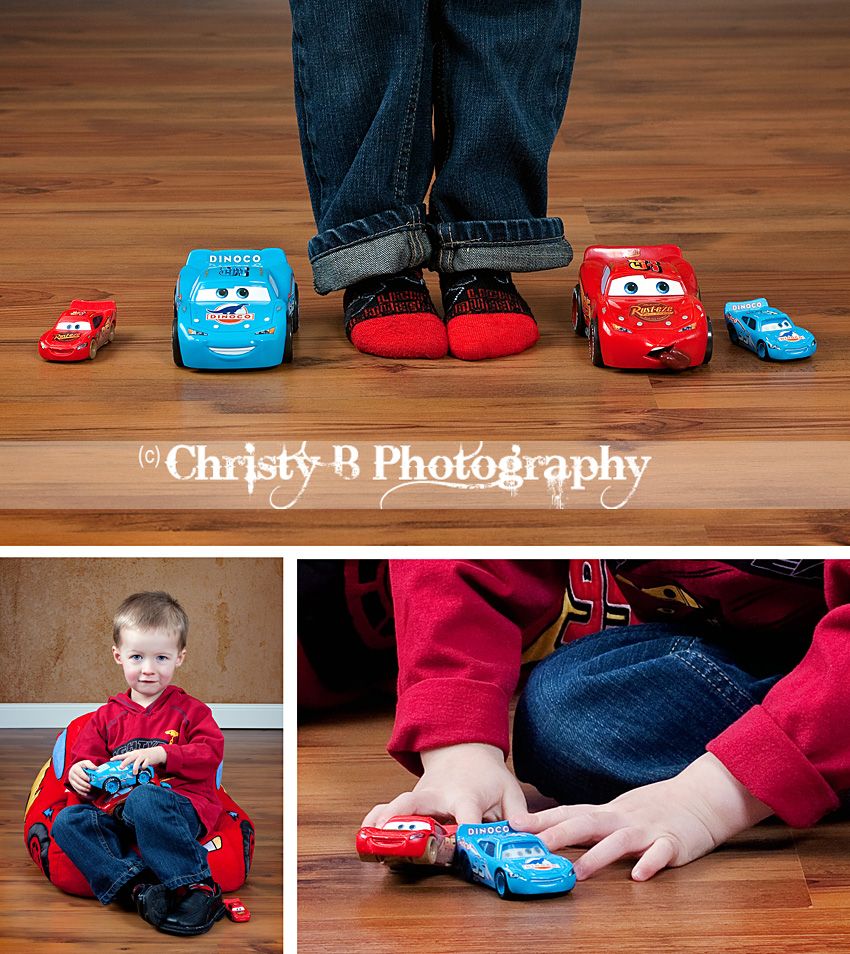 Lane's daddy is a fire fighter. I happened upon this fire hydrant and instantly thought of Lane and his upcoming session. I had no idea Mom was going to bring along a fireman outfit. These images could not have turned out more perfectly if we had planned it.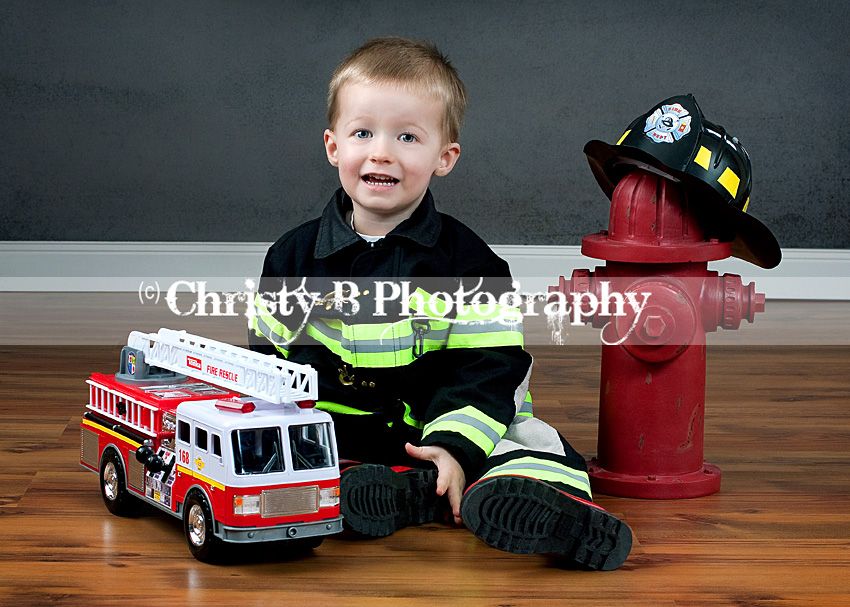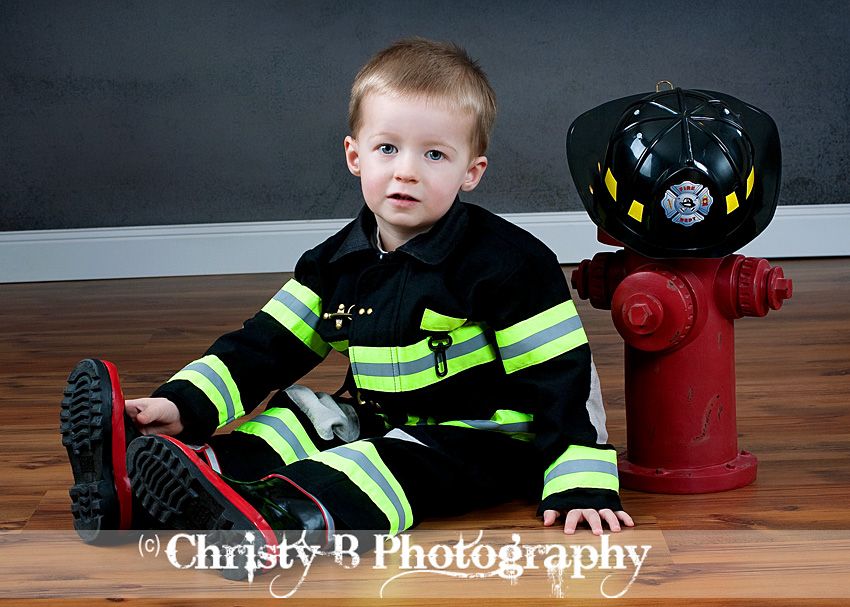 Even the cutest of fire fighters has a bad day once in a while.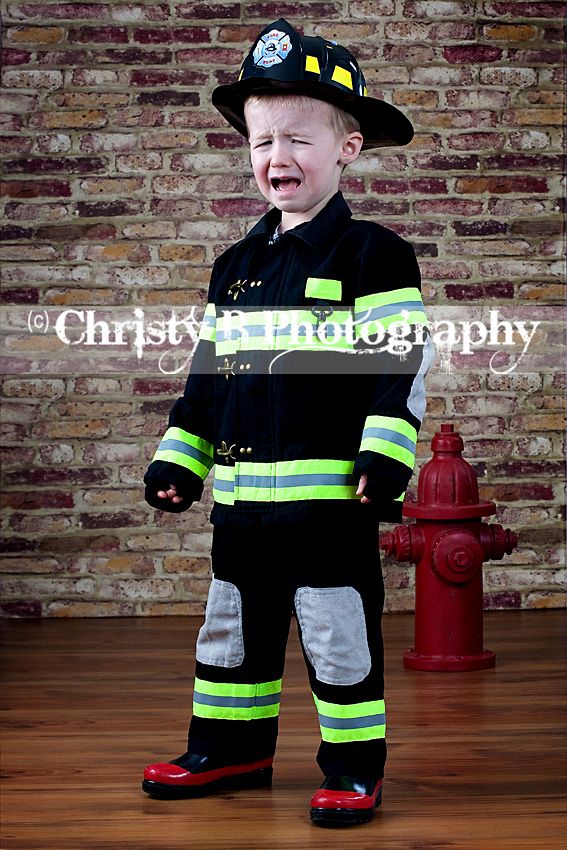 Here's a new background that worked great with his outfit. I made a matching hat band for a hat I had on hand. Lane modeled it to perfection.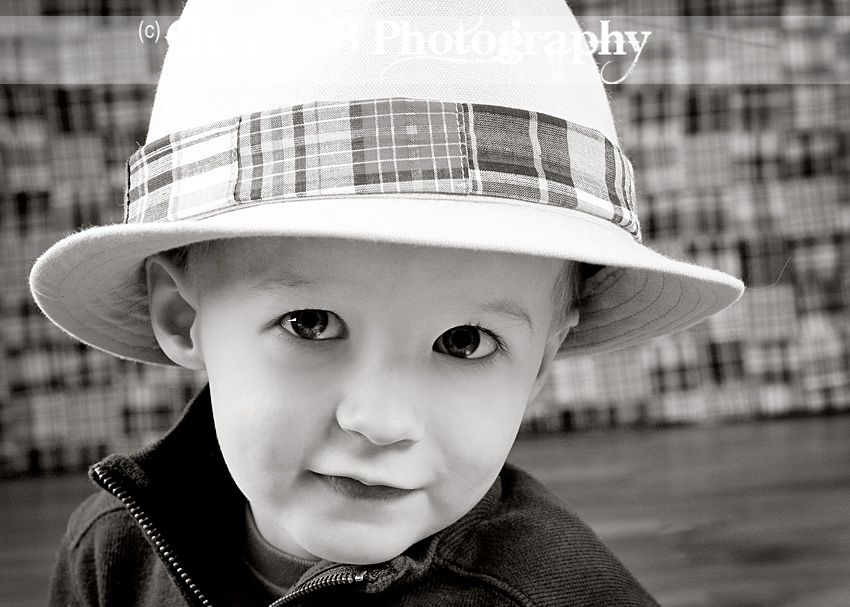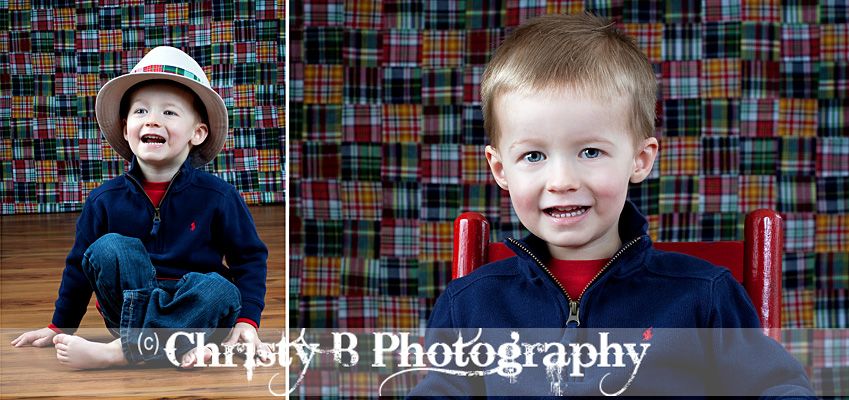 K family, I have such a wonderful time working with you and your little man each and every time. Thank you so much for trusting Christy B Photography to capture your portraits through the years!  Happy third birthday, Lane.