I am so behind on blog posts!  I'll try to be better this week...or next week... :-) Every year Lane's parents bring a big bag of his "favorite things" along for his session. I love seeing what his new interests are each year and incorporating them into his birthday session! He's still an adorable little fireman.  Here he is as a three year old fireman.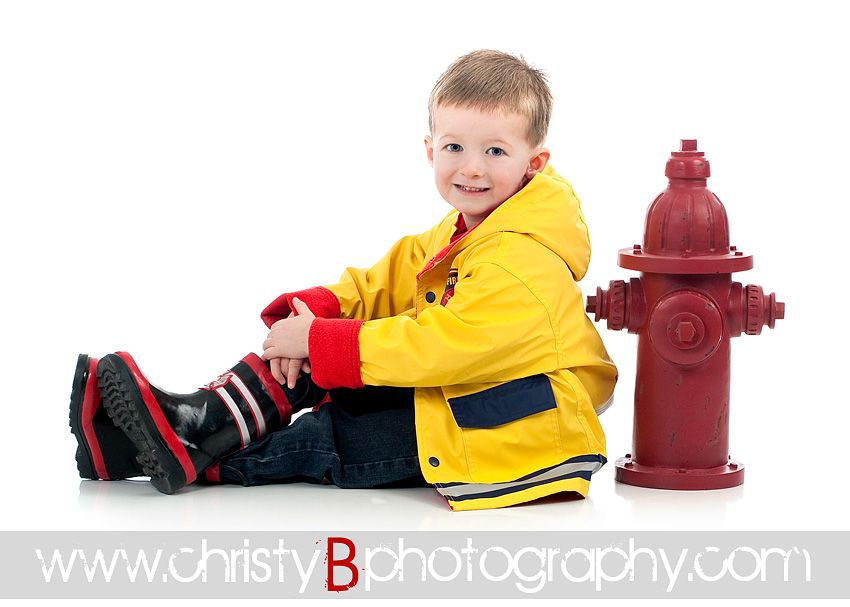 This year, instead of Cars, he brought along his favorite Super Heros.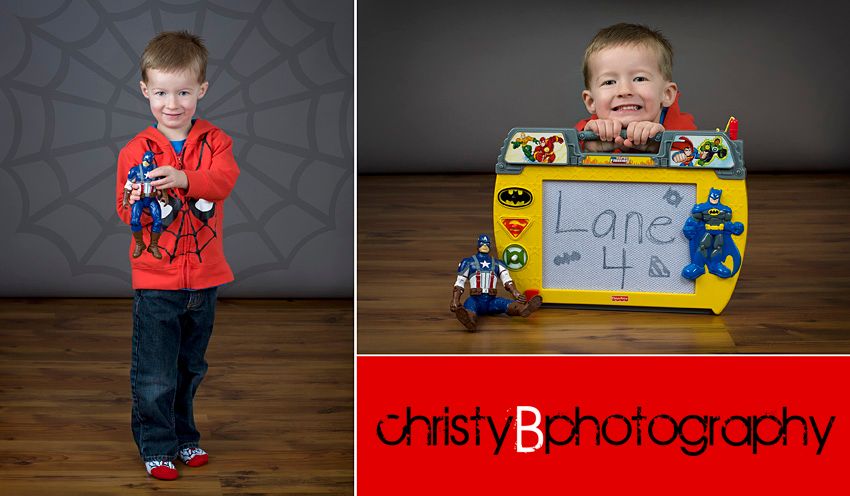 Here are his favorite books.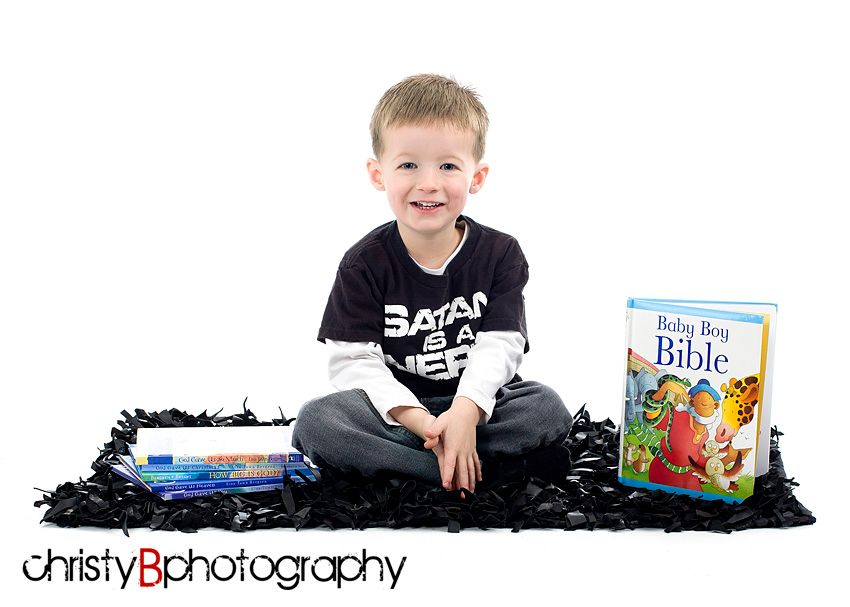 And his favorite guy.
Thank you so much K family for trusting me each year with your little guy's birthday portraits. I look forward to it each year!