SUMMER FUN...
We had just gotten out of the car after summer school.  "Look, Mom.  A leopard butterfly just landed right on my hand!"
We tried to put him in a safe place in the flower bed.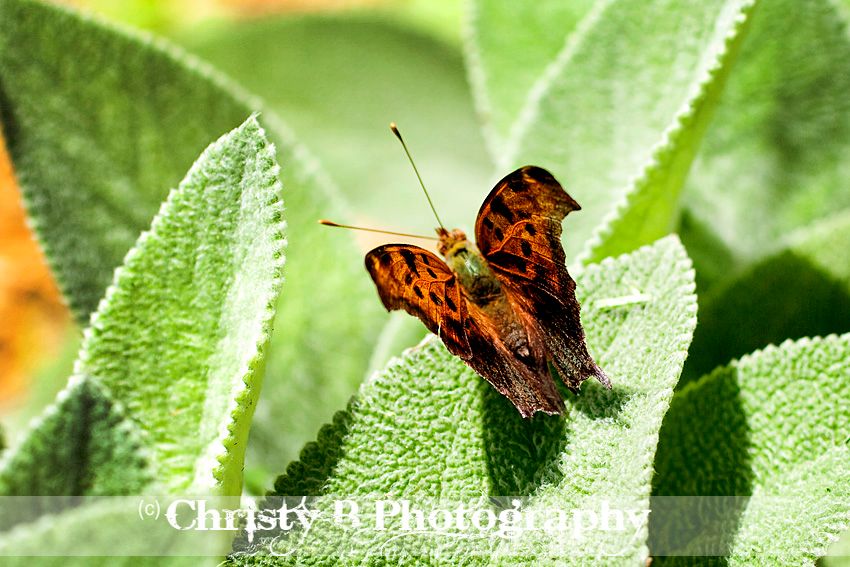 He fell off the lamb's ear so we put him up on the lilly. Summertime perfection.