Snapshots of my weekend... I was fascinated by the bumble bees on the ajuga in my flower beds. I spent a good 20 minutes getting way too close to them taking pictures. They really didn't seem to mind I was there as long as they could go about their business undisturbed.
I was going through some old images from when I first started in business. This is my little girl. We stuffed her into her pretty flower girl dress one last time before the zipper busted open and went out for a photo shoot. You don't realize how quickly they grow until you look back at pictures!  Priceless!!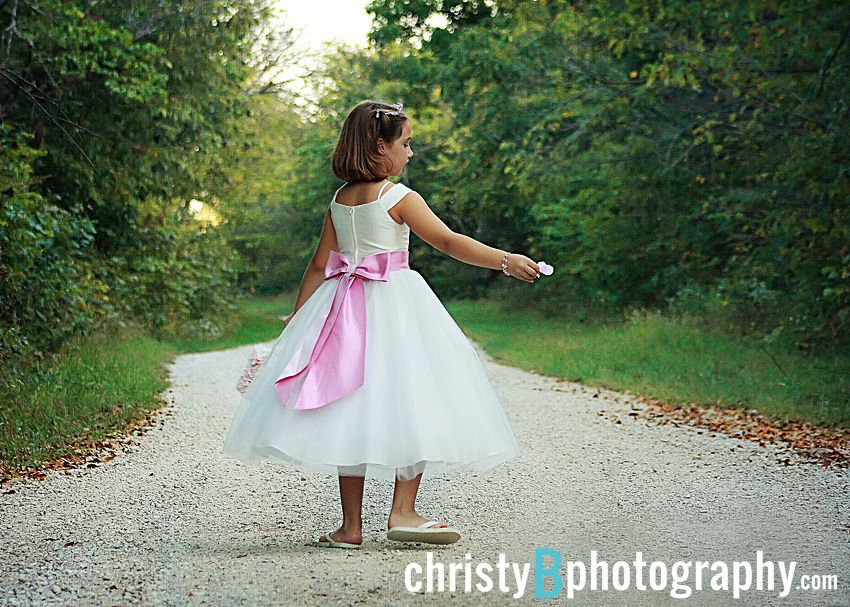 OMG! Have you discovered these little gems yet? They taste just like the marshmallows in Lucky Charms. Yes, they are for hot chocolate, but I prefer to eat them straight from the container.
I have very few images of hubby.  I caught this one when he was standing outside calling the dog.  He's not smiling, but then again, he rarely does so it's perfect. :-)
It has been so beautiful outside. We didn't get to relax much this weekend but the cat did.
This is my sister. We spent Friday evening listening to her sing and enjoying a big 'ol steak.