Today was the first day of school here in Pleasant Hill. It was the first day of his senior year for Nick. Before summer vacation ended, we met on an awesome evening to capture Nick's senior images. He included the things he enjoys most in his pictures - his truck, his dirt bike and his dog.  Not pictured, his phone. :-) Here are a few other things Nick enjoys: SOMETHING THAT MAKES YOU HAPPY: Pay day YOUR PERFECT DAY WOULD BE: Being at the lake all day. THE PERSON YOU WOULD MOST LIKE TO MEET:Travis Pastrana FAVORITE PLACE TO EAT: Five Guys ACTIVITIES YOU ARE INVOLVED IN: Golf and motocross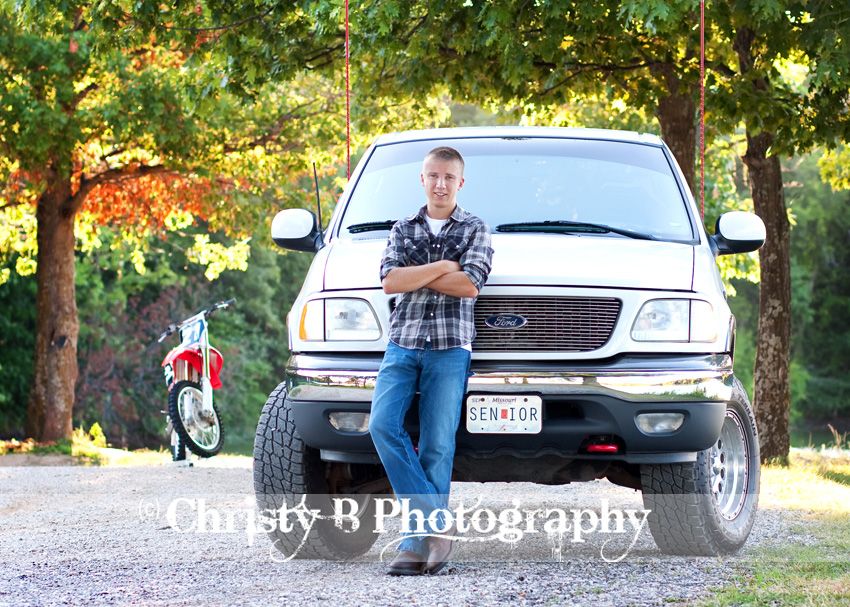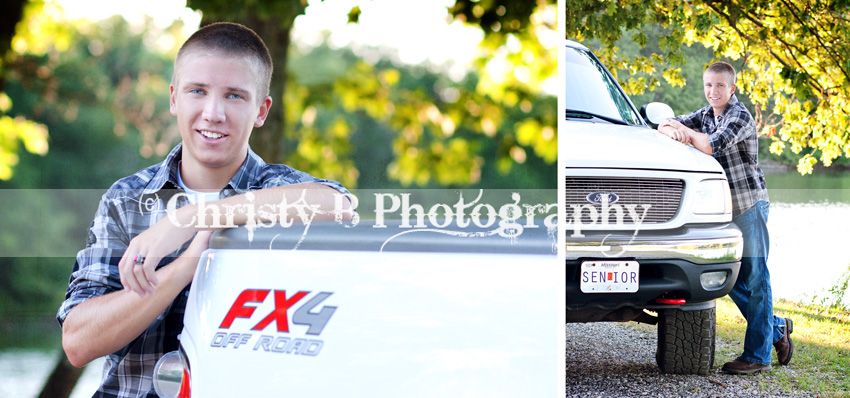 JOB YOU HAVE LOVED: The Feed Store JOB YOU HAVE HATED: Price Chopper BIGGEST ACCOMPLISHMENT IN SCHOOL SO FAR: Academic letter IF YOU WON A $5,000 SHOPPING SPREE, WHAT STORE WOULD YOU SPEND IT IN: Donnell's BEST ADVICE YOU'VE BEEN GIVEN: If it doesn't feel right, don't do it.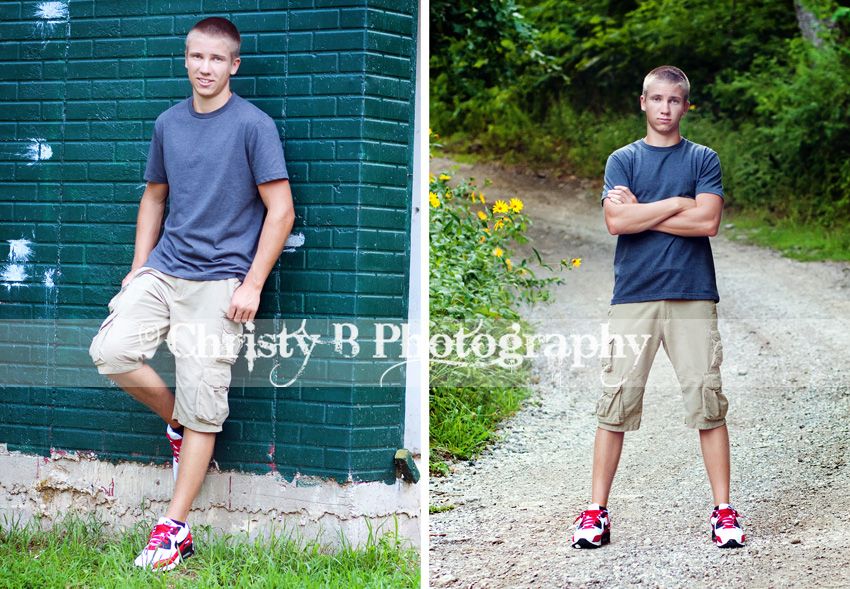 DREAM CAR: '06 Chevy Duramax PLANS AFTER HIGH SCHOOL: Go to college FAVORITE GADGET YOU OWN OR WANT TO OWN: iPhone 4 PLACE YOU WOULD LIKE TO VISIT & WHY: Glamis, California to ride my dirtbike FAVORITE WEBSITE: Craigslist.com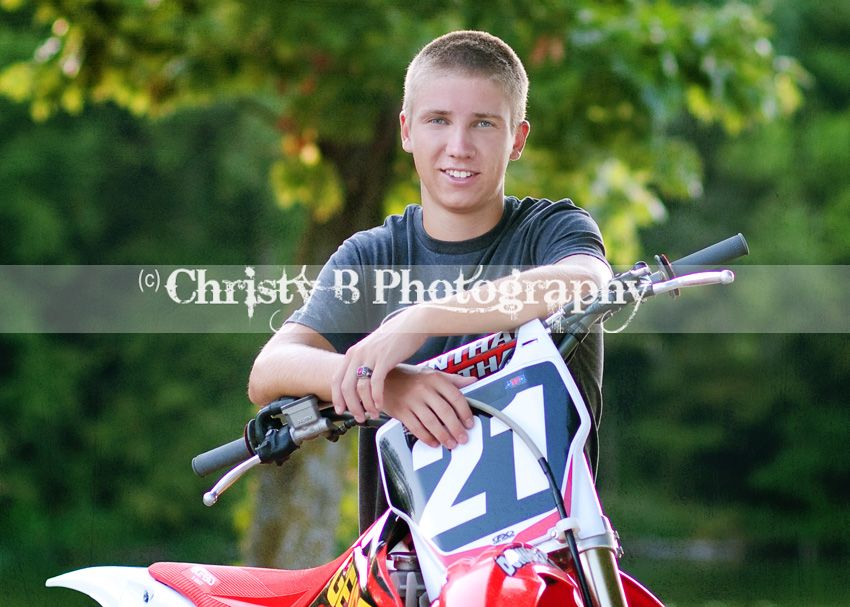 Best of luck to you this year, Nick! Enjoy your senior year!! Thank you for choosing Christy B Photography for your senior images.