Let's celebrate our PH Pride this homecoming season!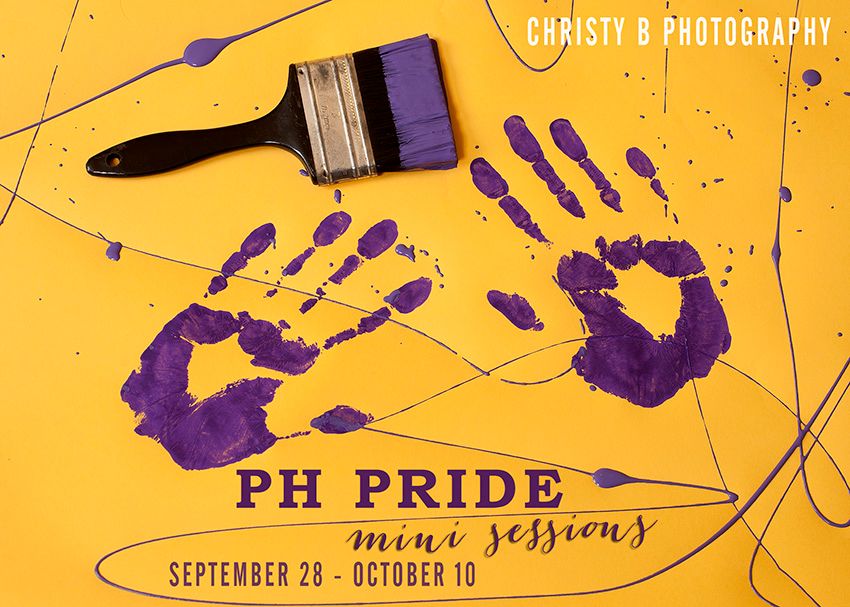 Christy B Photography's PH Pride mini sessions don't just involve photos in their favorite purple and gold attire. There will be washable paint, glitter and special signs that participants are invited to create in honor their favorite PH sport or player. Perfect for todders to teens, athletes to fans, individuals to groups of friends!
These 20-minute mini sessions run from September 28 - October 10. The fee is $25 and you will receive your favorite image in a 5x7 print.
To schedule a session, CONTACT US via email or call 816.935.4961.