When my daughter told me she wanted to make a cake she found on Pinterest, I told her there was no way.  It looked way too complicated to mess with.  She insisted she could do it so I let her loose in the kitchen with a boxed cake mix and a can of store-bought frosting thinking she would give up half way through.  A few hours later, she had an awesome rainbow cake made and decorated for my dad's birthday.  This was a year ago at age 13. She's still cooking up a storm today.  The problem is, she pretty much only likes to cook desserts.  NOT good on my waistline when there are sweets surrounding me daily.  Now, if I could just get her to cook dinners, I would be set.
Prepare a batch of boxed cake mix according to the directions.  Divide the batter evenly into 4 bowls.  Add desired food coloring to each bowl.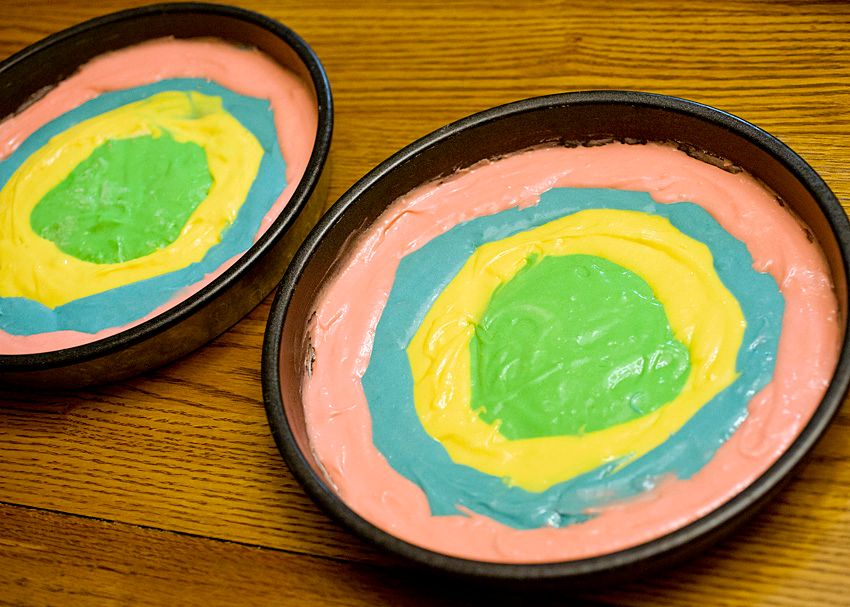 Begin by placing half of one color in the center of a round cake pan.  Repeat with the other half of the batter in a second round cake pan.  Choose the next desired colored batter and spread half in a circle around the center dollop.  Repeat in second cake pan.  Continue the process with all of the colors until the pans are full. 
Bake according to the directions on the box.  Cool.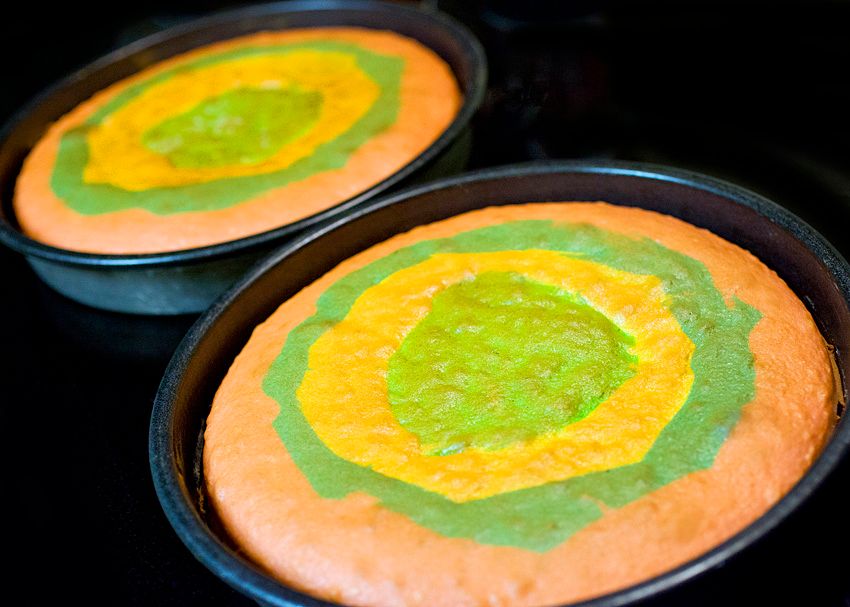 Carefully remove cakes from the pans.  Place the first layer on a plate or cake tray.  You can cut a thin layer off the top off to create an even surface before placing the second layer on top, if you like.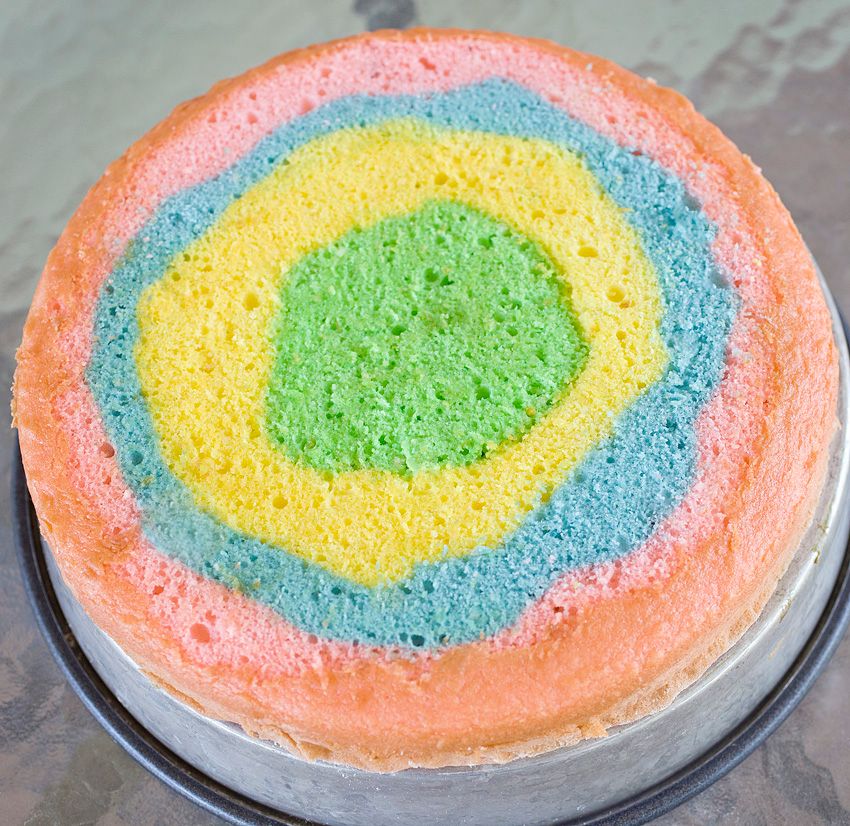 Ice the cake and decorate, as desired.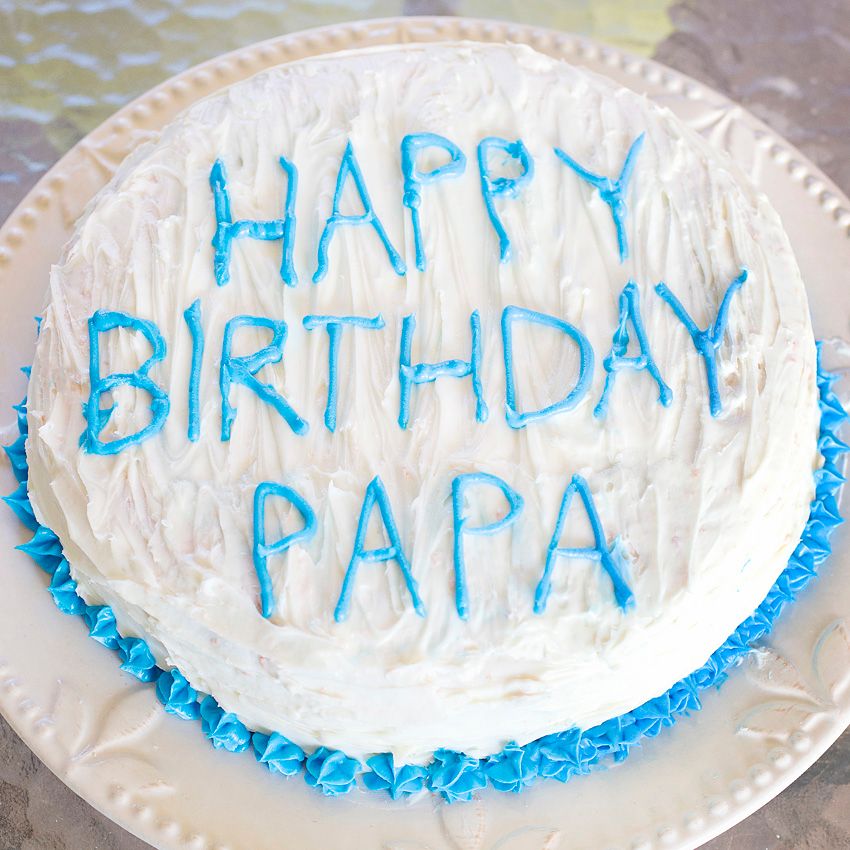 When you cut into the cake, you will magically have rainbow layers.  So fun and actually pretty easy.  I won't doubt my daughter's cooking abilities again.