There is nothing better than starting off a snowy day with a cup of hot chocolate and my daily blog reads. You all know I love to read The Pioneer Woman. She's such a fun writer and an awesome cook. I can only aspire to be half as good at both.
Then I move on to Our House of Joyful Noise. She is a fellow photographer and a much better version of the fun crafty mom I try to be.  She shared a Valentine's craft that I remember making in elementary school when I was a kid.  And then she made it 100 times cooler than I could ever imagine by stringing them on died string and hanging them from a branch in her window.  Click HERE to see her version.
After my morning of blog reading I was feeling fat from the sugary hot chocolate, marshmallows AND Cool-Whip.  I was depressed because I knew I couldn't write an entertaining blog story about my cowboy husband in chaps.  Somehow an electrician in a hard hat just isn't the same.  The thought of my cooking an amazing spread for dinner even made me laugh.  The one thing I knew I could do - get crafty with my daughter.  She didn't have to know that I wasn't going to put on my snow shoes, drag up just the right tree limb, and make an awesome Valentine's valance for the living room.  
So, without further ado, our snow day craft project.  We had fun together and that's what counts. Just picture how nice they would be hanging in a window with the light coming through instead of laying in an empty black bowl I had on hand. 
The crayon shavings.  She picked just the right Valentine colors. 
Crayon shavings melted between waxed paper.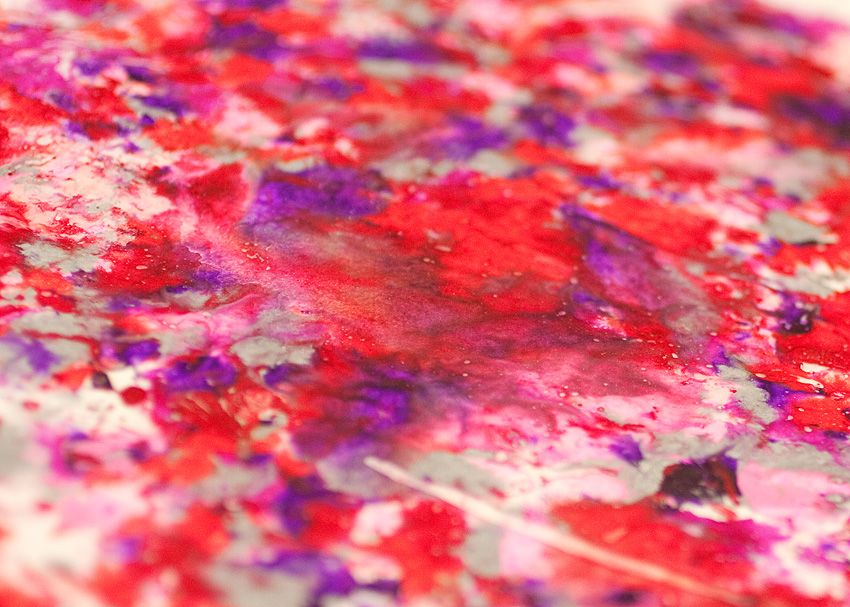 The finished product cut into heart shapes.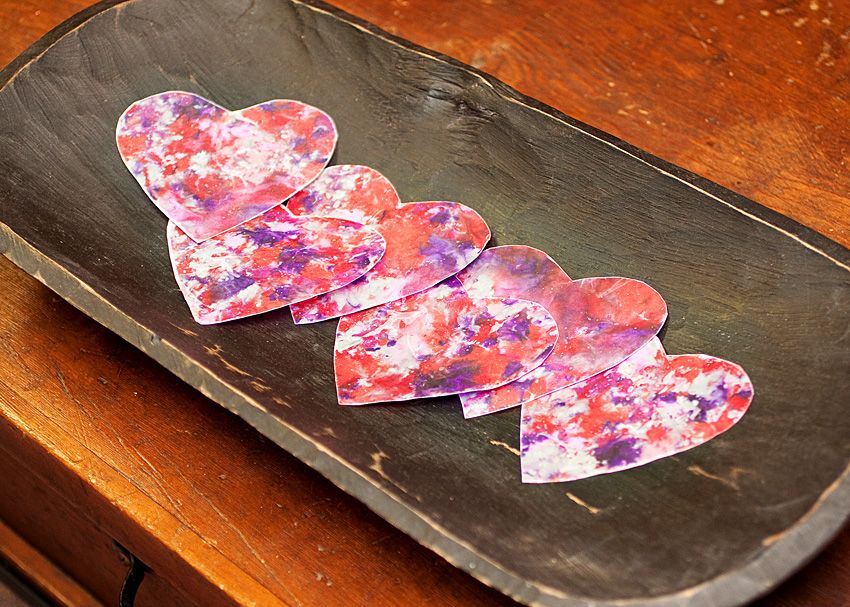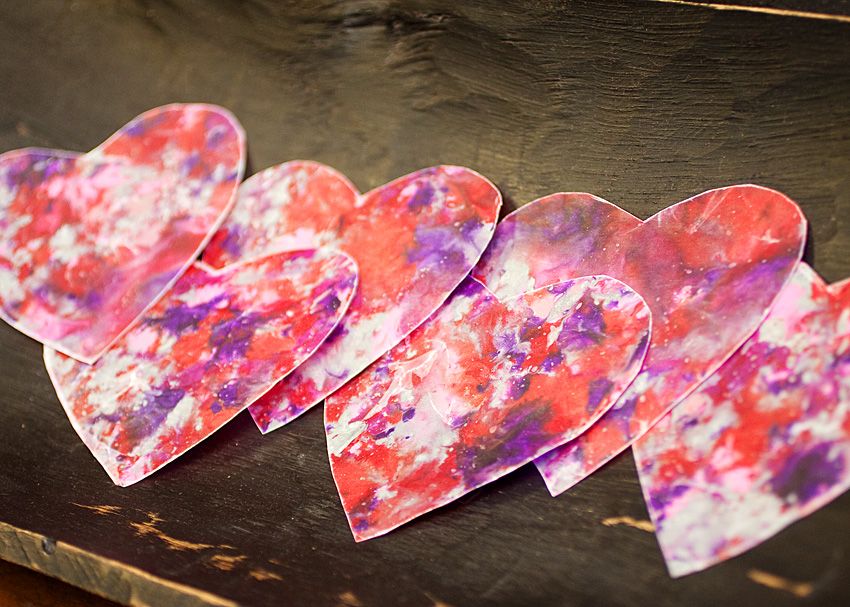 A fun project successfully completed.  Together.  Priceless.