Six months is one of my absolute favorite ages to photograph. The babies are chunky and smiley and they aren't too mobile yet. It's the perfect age for pictures. Baby J visited ChristyB for his newborn session and now it's time for his 6 month images.  He was the happiest smiling baby I've ever seen.  He even laughed and cooed during the multiple clothing changes which generally always causes a few tears to be shed.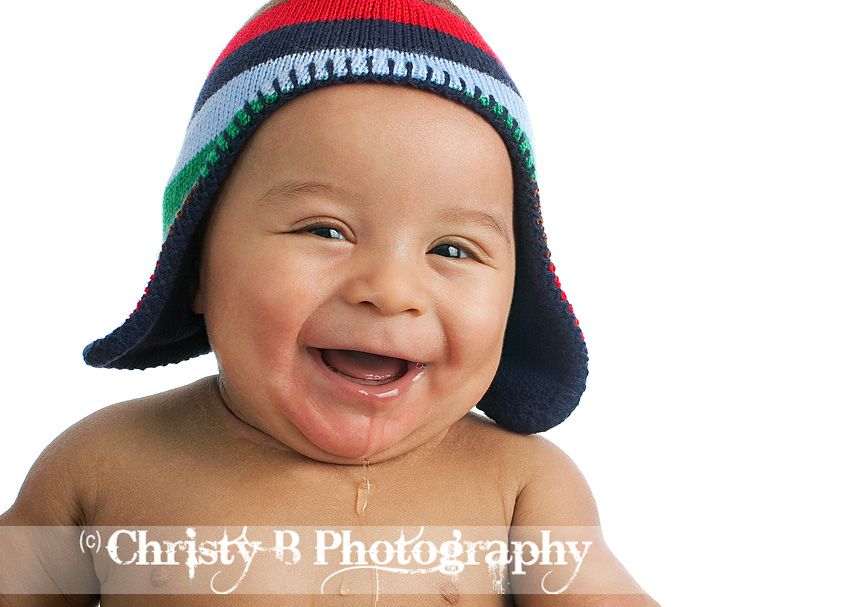 I'm so impressed with his daddy! He scheduled, shopped for new outfits and brought Baby J to his photo session while his mommy was teaching in Italy. J isn't quite sitting on his own yet and Dad worked his tail off helping during the photo session. That's the mark of great dad who absolutely adores his little guy.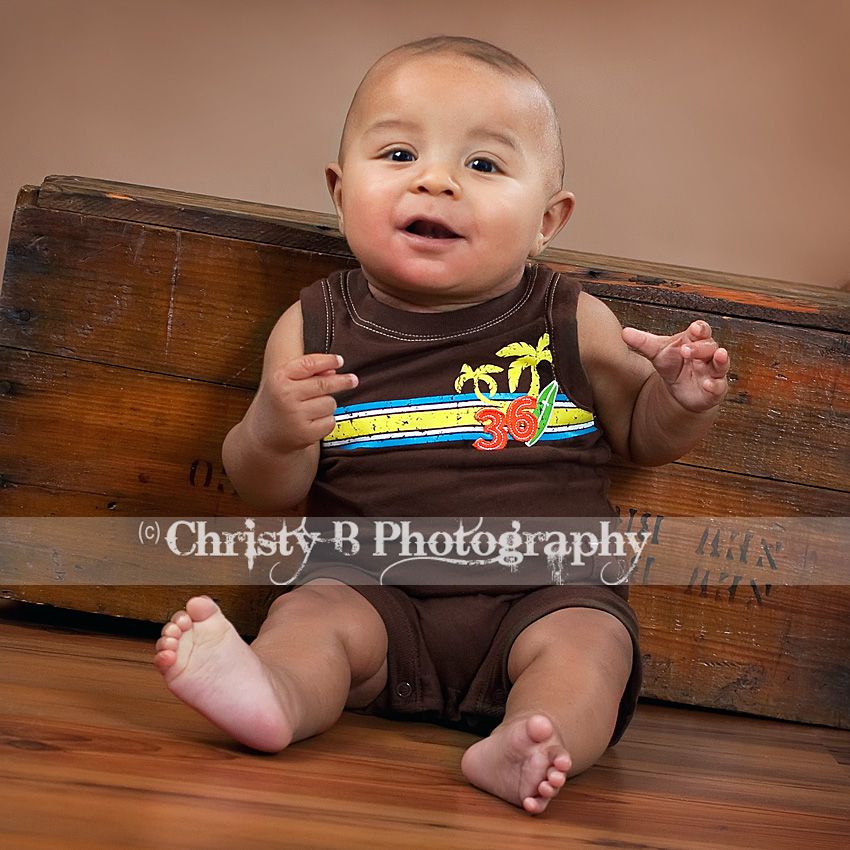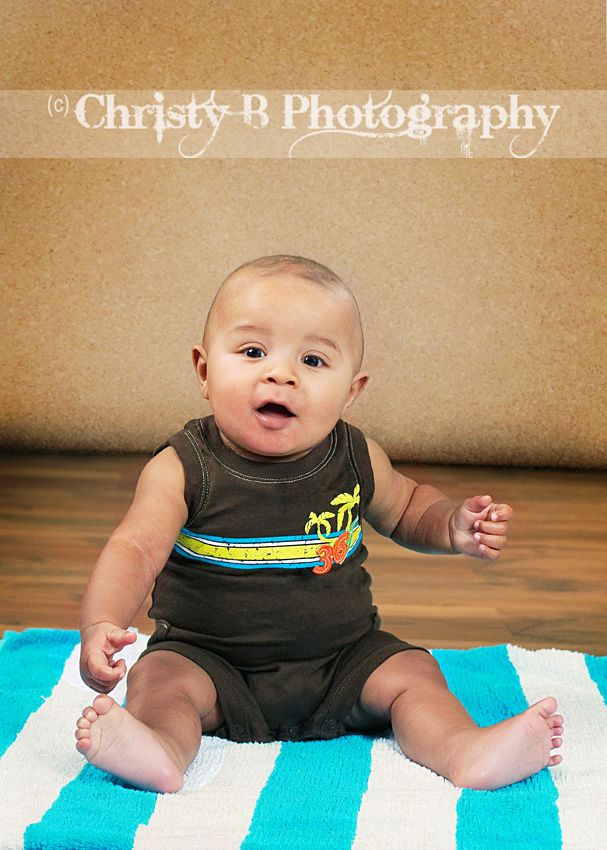 Dad knew for sure he wanted one particular shot. He proudly pulled out this outfit. Is this not adorable?!!? Super Baby J soared through his 6 month portrait session with ease.

Mom, I hope you arrive home safely tonight and enjoy the sneak peeks of your charming little man's 6 month pictures. It's safe to say J was in the best care possible while you were away. Dad, you did an awesome job. I hope you like the end product of all your hard work.