A huge thank you to those that brought their pets in to be photographed and those that purchased our 2011 Furry Friends Calendar benefitting Wayside Waifs.  With your help, we were able to make a donation to Wayside Waifs to help with the care and upkeep of homeless pets looking for their forever homes.  It feels great knowing that we helped them stay warm and fed during the cold winter weather while they wait for their new owners to find them. 
We still have a handful of calendars left.  If you find yourself needing an extra 2011 calendar, contact us and we'll hook you up.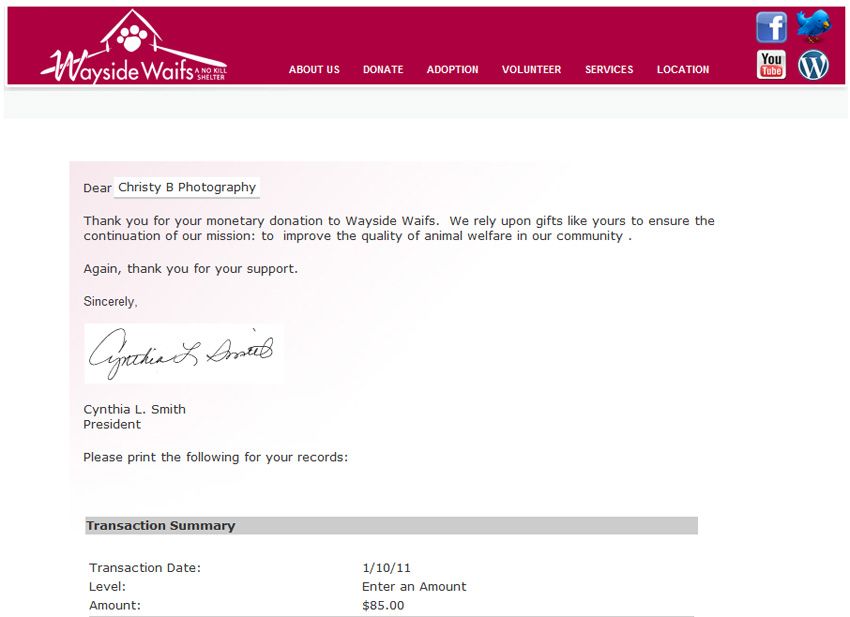 Not quite a year ago, this guy was wondering around in the cold winter weather without a home.  Now he sleeps peacefully in our home.  I hope next year we can continue the Furry Friends calendar tradition to help more animals find loving homes.  Be on the look out for our next Furry Friends casting call early this fall.