I wanted to give a shout out to The Roost, a spirit store in the Pleasant Hill High School selling anything and everything purple and gold. The store is run by PHHS students and overseen by COE teacher, Mrs. Franklin. I believe it is open each day after school. (You might want to call the school to verify this. Don't take my word for it.) If you are looking for purple and gold attire for homecoming or for Christy B's PH Pride mini sessions, be sure to stop by early before they run out. You'll get some nice PH attire and support the school at the same time.
I stopped by the store yesterday to pick me up a new PH t-shirt. I mean REALLY! How many people can say they own a shirt with a gold glittery rooster on the front?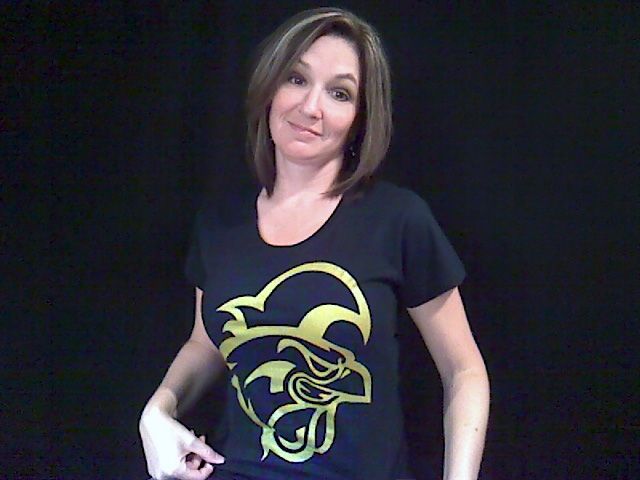 On a side note, I will be on the sidelines again tonight photographing the Rooster football players in action.  Be sure to check the blog on Monday for a few sneak peeks of the action and maybe even a little something extra.  Then visit Christy B Photography on Facebook to view all of the images from the evening.   Good luck tonight, Roosters!