It's been awhile! I thought I would bring back What's In My Closet for a quick blog post to share a few things that I've worn lately and where I purchased them.  It's also a way for me to look at my outfits and figure out if they look okay or if I should never wear them again.  I mean, why not share my fashion fails with the entire internet, right?
This is what I wore on the 4th of July.  I don't think I ever remember a 4th that has been cool enough to wear jeans in my 40+ years.
Shirt - Forever 21 / Cami - Windsor / Distressed Skinnies - American Eagle / Sandals - Famous Footwear / Necklace - Vanity / Bracelets - The Buckle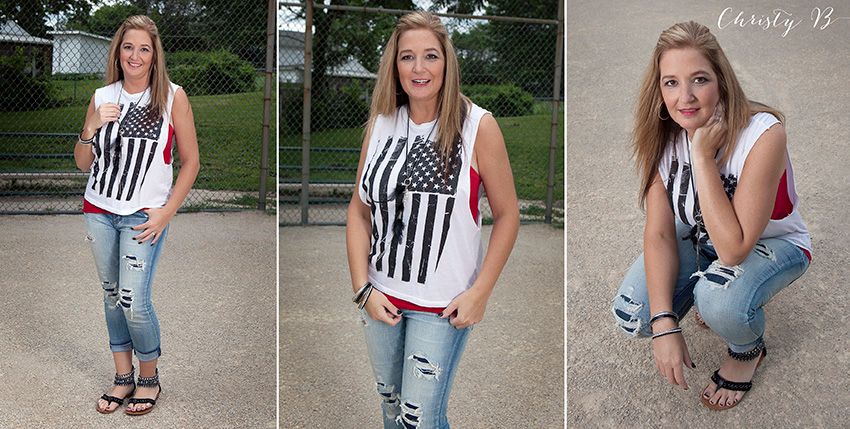 I wore this to a casual dinner at The Martin City Brewing Company.  If you haven't tried out the Pub or the Pizzeria & Tap Room, you're missing out.  It's such a fun place to try out their home brews and the food is delicious.
Top - CATO / Cami - Kohl's / Shorts - Target / Sandals - Windsor / Necklace - Vanity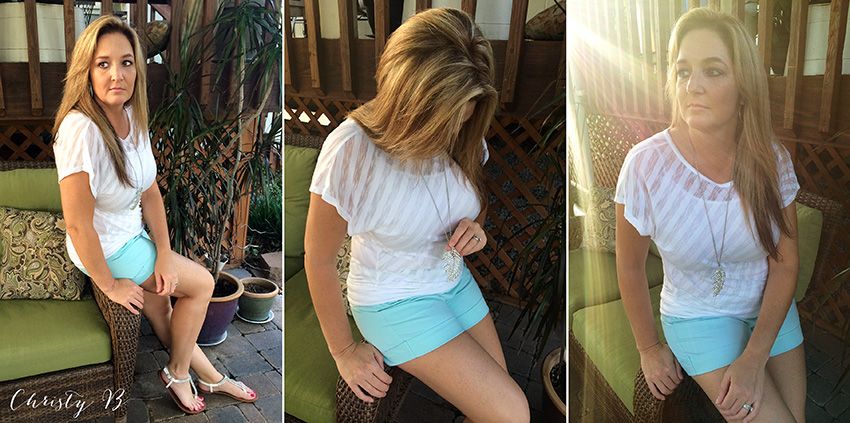 Night out celebrating a friend's 40th birthday.
Shirt - Kohl's / White Jeans - Miss Me from Macy's / Wedge Sandals - DSW / Necklace & Bracelets - The Buckle