It's amazing what a few new clothing items will do for your desire to get yourself dressed up for the day. I did pretty well this week. Something tells me it won't last long so I'm saving a few of the outfits to share next week.
This first outfit was what I wore to celebrate MLB opening day.  I'm a dork.  I love baseball and couldn't wait for it to start.  I've either watched or listened to the Royals games nearly every night since I was probably 10.  I can still remember the night the Royals won the 1985 World Series.  I was in my bedroom watching on my tiny black and white tv with foil on the antenna jumping up and down when they beat the St. Louis Cardinals.  (I told you I was a dork.)  I had a gift certificate to Old Navy to use so I picked up this Royals shirt.
Jean jacket and Royals shirt - Old Navy /  Jeans - American Eagle / Fun socks - Target / Watch - borrowed from my daughter from Sparkle / Earrings - Icing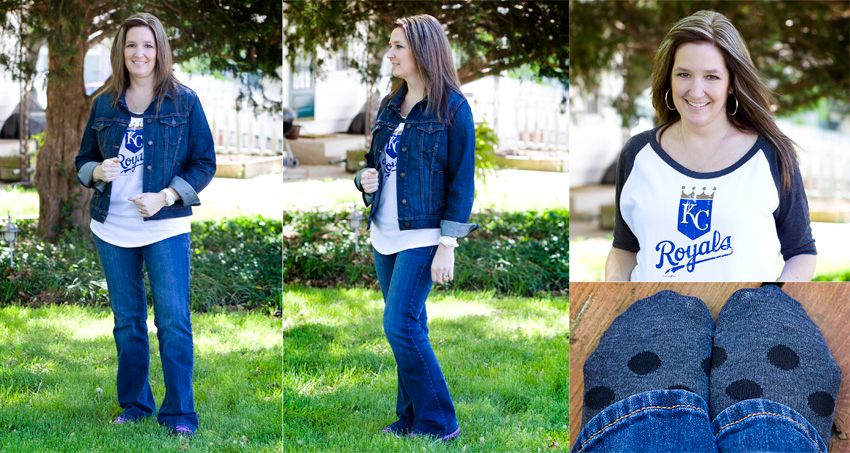 I mentioned I did some clothes shopping.  Since I was already in the dressing room, I thought I would take advantage of the mirrors and get a few picks of my outfit that day.  It saved a good 10 minutes of whining from my kids' by not having to force them to take my picture.
Sweatshirt - Gap Outlet / Tank Top - Old Navy / Jeans - Silver from Maurices / Tennis Shoes - Reebok from Dick's Sporting Goods / "Capture Life" necklace - The Rusted Chain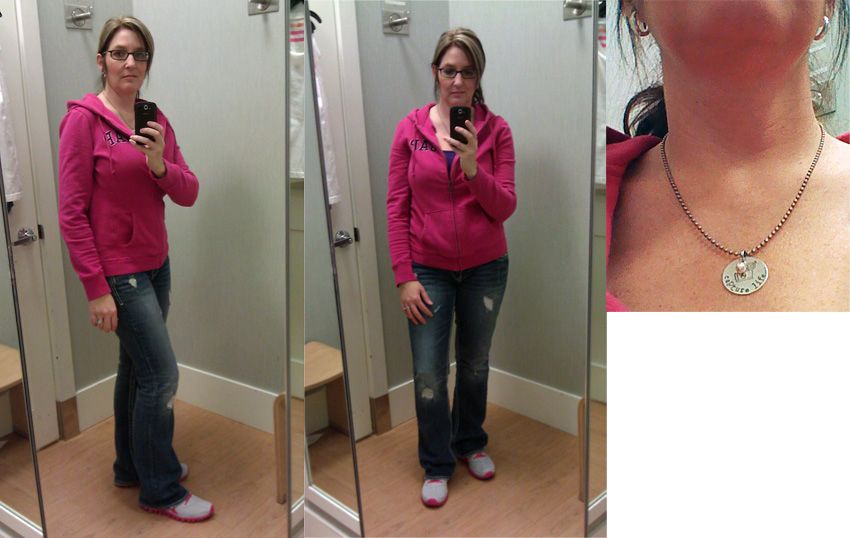 This sweater made an appearance from the back of my closet this week.  I find myself searching for tops that aren't long sleeved shirts but are a bit warmer than short sleeved this time of year.  It stinks being cold all the time, even when it's 65-70 degrees outside!
Sweater - Aeropostale / Tank top - Old Navy / Jeans - American Eagle / Sperry's - Trade Home / Necklace - Old Navy
That's all for this week. I'll have more to share next Wednesday. In the meantime, check out The Pleated Poppy for more fun blogs and WIMCW posts.