Crazy!  That's my life in one word recently.  It seems like I've been so busy, I haven't had time to put much effort into my outfits let alone update my blog this week.  And CLEARLY I haven't had any time to get some color on my skin.  Tan is not a word that one would use to describe me.  Ever.  Sorry in advance.
This was what I wore to work one day.  I am lucky that I don't have to dress up for work.  Jeans and tennis shoes are the norm.  I was actually running late so I threw this on and pulled back my hair to avoid having to straighten it.  I hid my bangs by using a french twist on the sides and finished with a messy bun in the back.   I don't like my hair pulled back off my face, but it worked in a pinch.
Shirt and tank top - Old Navy / Capris - Maruices / Converse - Sears / Earrings - Kohl's / Necklace - The Rusted Chain / Hair flower - by me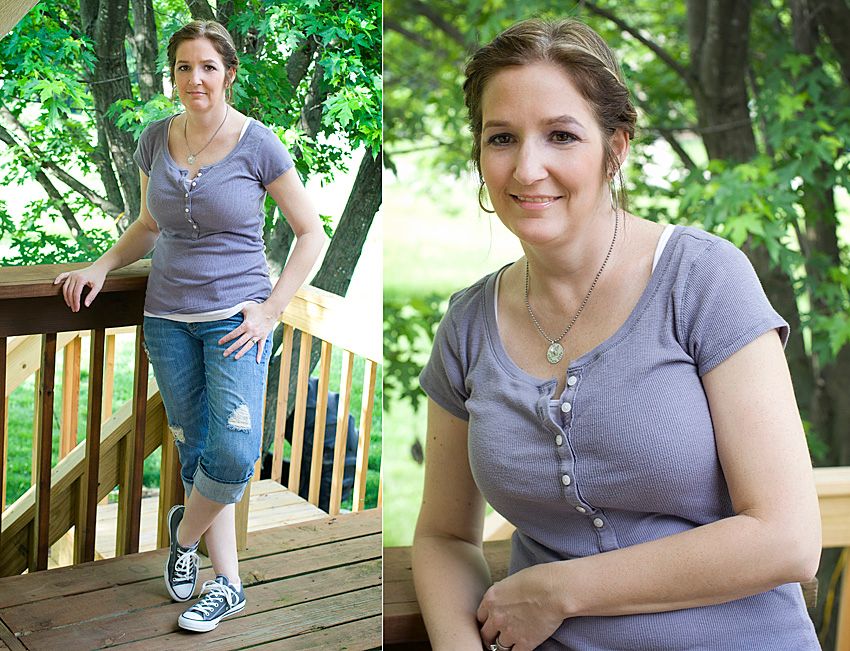 Again, not the greatest outfit. Just something I threw on because I wanted to wear my new leopard print Reefs.  If I'm not wearing bling, I must have some animal print.  If you've never tried on Reefs, you MUST!  They are SO comfortable.
Shirt - Maurices / Brown Tank Top - Gap Outlet / Shorts - American Eagle / Flip Flops - Reef from Shii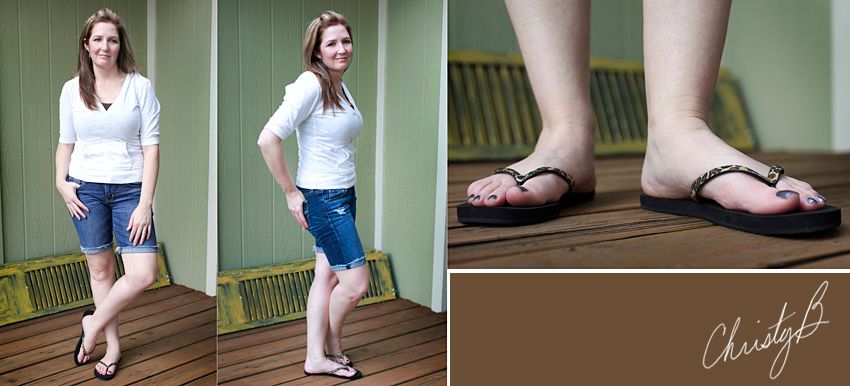 I've been trying to get back into my walking routine. This is after a 5 mile walk.  Even after sweating for an hour, my skin is still chalk white.  Only my cheeks turn red when I'm hot.  Hope I didn't blind anyone passing by.
Tank top, shorts & tennis shoes - Dick's Sporting Goods / Sunglasses - New York & Co.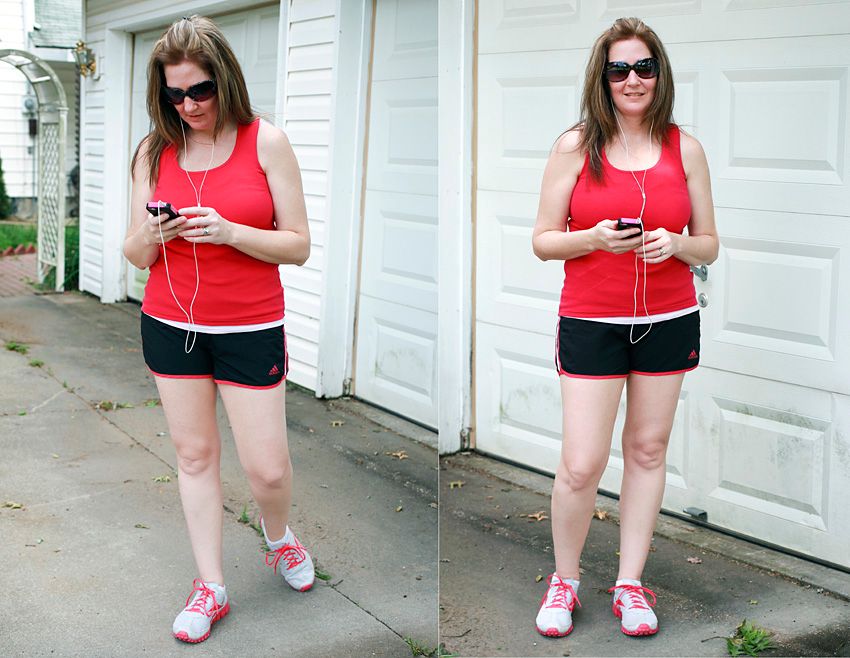 I did actually dress up in nice clothes once this past week and promptly accidentally deleted the images from my camera. If you want to see some nice outfits, check out THE PLEATED POPPY.