Welcome to What's In My Closet Wednesday where I share strange pictures of myself in an attempt to get myself to put more effort into getting dressed each day.
Before we begin, don't forget to enter the ChristyB June giveaway from our blog sponsor,Thirty-One with Eron.  It's a really cute organizer free to one lucky reader.  It's also time for a call for blog sponsors for July.  If you are interested in advertising your business here on the blog, you can find our more information HERE.
Okay, first we have what I wore on my work at home / salon day.  This is just after I returned home from the salon with my new ombre hair color.  I wish I could figure out how to curl my hair like this.
Shirt - NY & Co. / Shorts - JC Penney / Sandals - Macy's / Necklace - The Buckle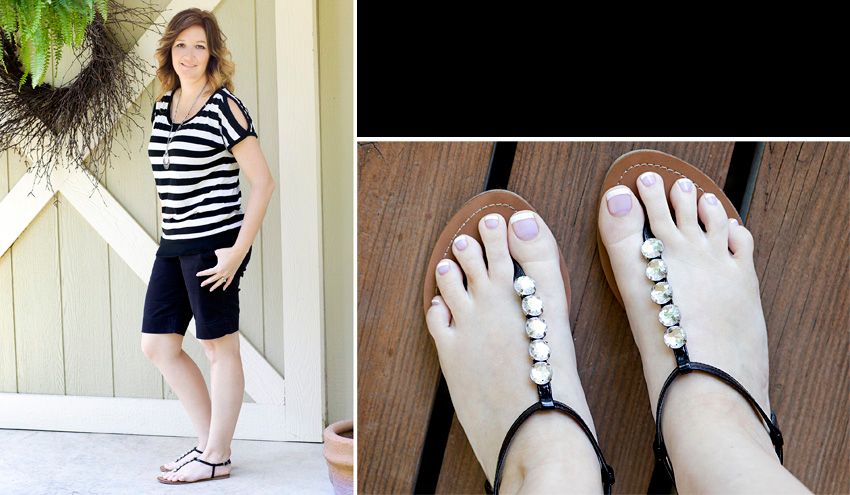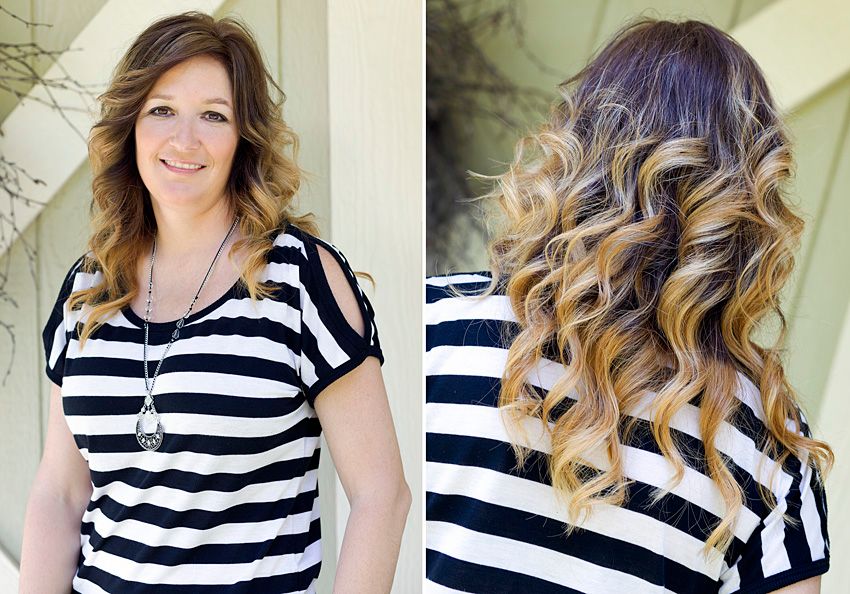 This is what I wore to my cousin's pre-wedding pool party.  I even attempted to fix my hair up differently than normal.
Dress - Vanity / Cami - Kohl's / Sandals - Target / Earrings - Kohl's / Bracelet - Target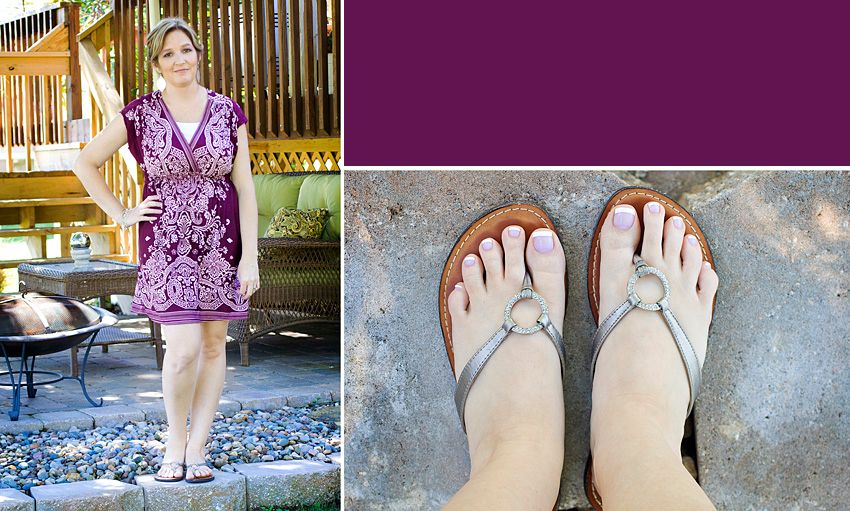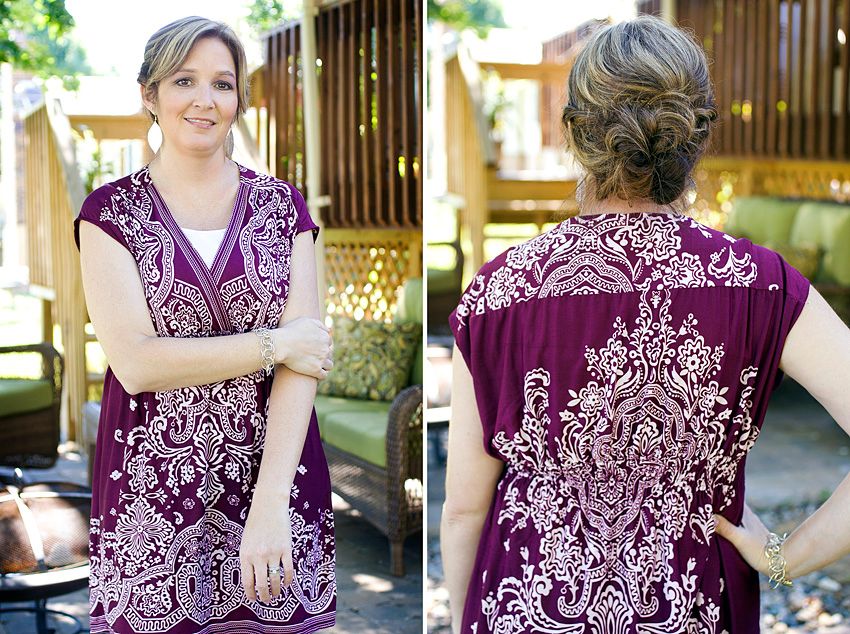 The next day at my cousin's wedding with my kids.  After combing every store in two different malls and two more strip malls, I finally found a dress to wear.  I'm not fond of the shoes with this dress.  I knew I wanted wedges because the wedding was outside in the grass and I was sick of shopping so these had to work.  Again, I tried to style my own hair into a side updo.  (Bad cell phone pic.)  I am so not a hair stylist!
Dress - JC Penney / Shoes - DSW / Earrings and Watch - JC Penney / Hair flower - made by ME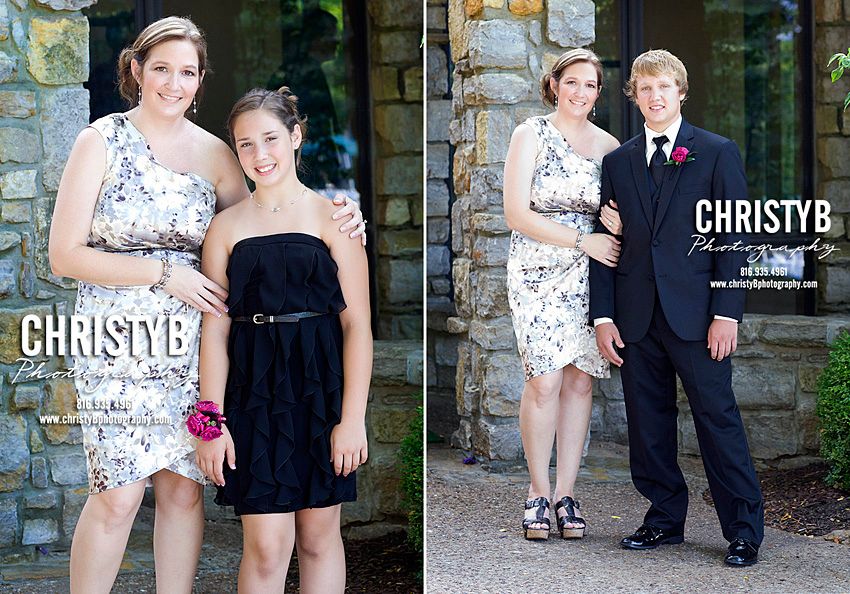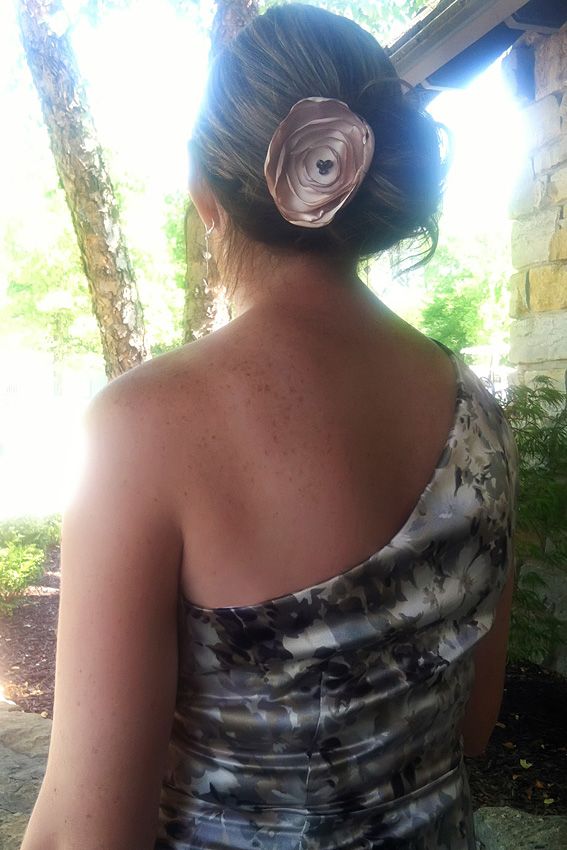 Until next week, have a great one!