I'm back with week for What's In My Closet Wednesday...sort of. I only have one measly outfit to share.  This last week was incredibly busy including creating a float for the Cass County Fair parade.  (I'll share more float pictures soon.)  This is the outfit I wore on the Christy B Photography float in the parade.  I wanted something that matched my brand colors and that was cool in the 92 degree morning heat.  I ran to Old Navy for the outfit and Hobby Lobby for the crystal letters and this is what I came up with.
Tanks, skirt, flip flops and earrings - Old Navy / Sunglasses - NY & Co.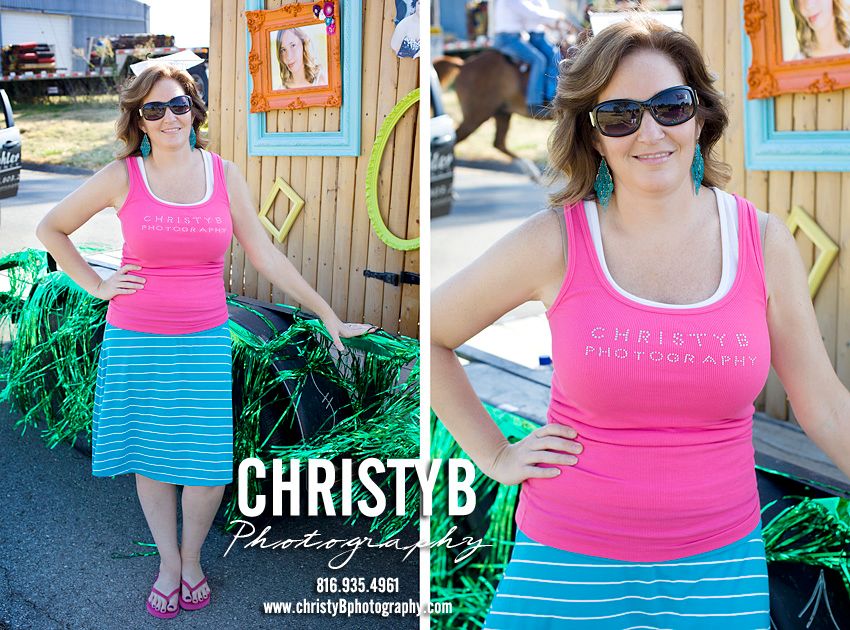 Linking up with The Pleated Poppy.