It's been awhile since I've done a What's In My Closet Wednesday post.  I still force my family to take pictures of some of my outfits and I've got a few stockpiled since it's cooling down and I can drag out the fall clothes so here we go.
What I wore to my daughter's soccer game. This was right before I turned the big 4-0. I had never owned a pair of Miss Me jeans and I figured I was quickly surpassing the suitable age range to wear bling on my rear so I bit the bullet and bought myself a pair.  Tip - buy them at Macy's.  They let you use their coupons on them.  I got these for $83.  Well worth the money because they don't shrink and become too tight or short after one wash.
Jeans - Miss Me / Sweatshirt - GAP Outlet / Tennis Shoes - Dick's Sporting Goods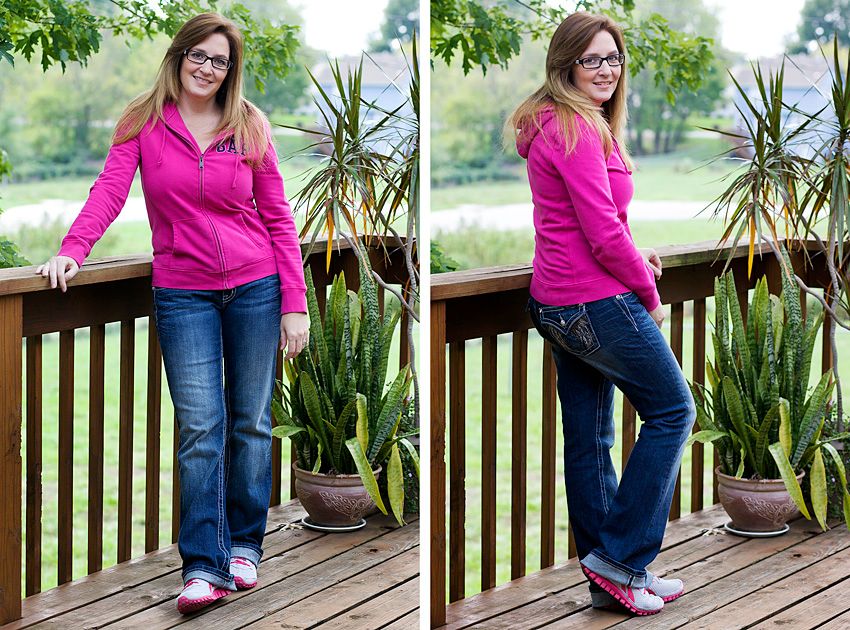 I'm not so sure about this outfit.  I really wanted a top to wear with my oh-so-comfortable leggings yet not show off my backside.  It was too warm out for boots so I opted for wedges.  Something about this outfit just doesn't click.  But hey, I was comfortable.
Shirt - TayaBella (local boutique) / Leggings - Kohl's / Wedges - Target / Bracelets - The Buckle / Earrings - Vanity / Bling camera necklace - Vanity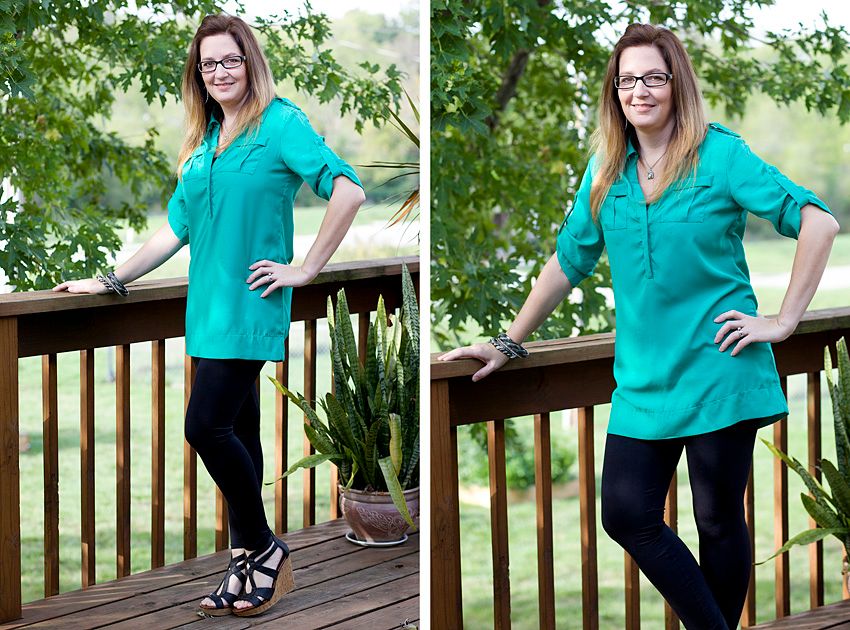 I did it! I finally broke down and purchased a pair of colored skinny jeans.  And I LOVE them!  So much so that I went back to get an exact pair in another color and I can't find the brand anymore. :(
Shirt and cami - Maurices / Skinnies - Macy's / Scarf - gift / Boots - Kohl's / Earrings - gift
Hello frizzy, dry, bad hair day.  At lease I liked my outfit.  LOVE my brown boots from last year.
   Top - Macy's / Skinny jeans - American Eagle / Boots - Kohl's / Earrings - The Buckle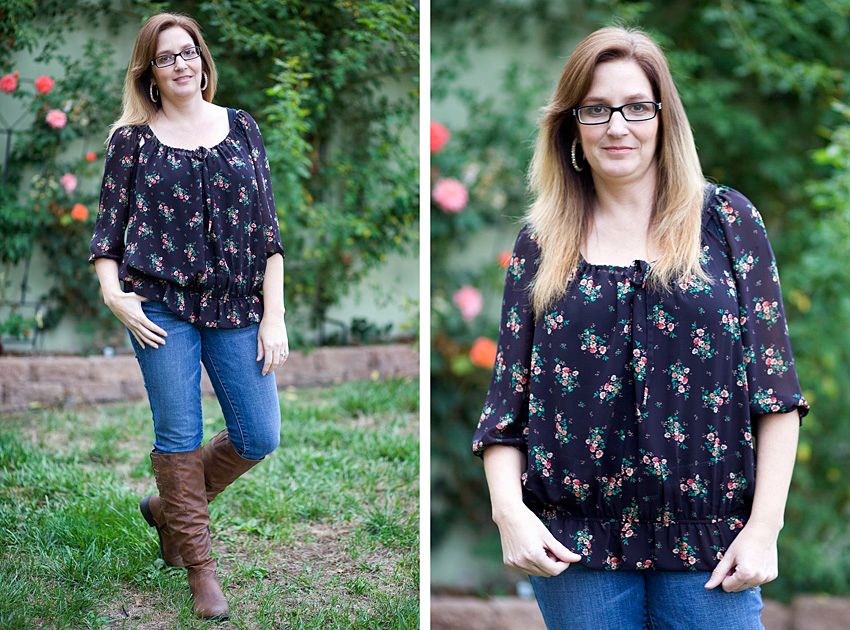 That's all for this week.  As always, I'm linking up with The Pleated Poppy.