Time for another edition of What's In My Closet Wednesday.  I'm thankful for the cooler weather we've had up until now so I can stay away from the shorts.  See, about a month ago, I broke out the long shorts for the first time this year at a golf tournament. I hopped on the beer cart and rode around taking action photos, relaxing with my feet up while I was driven around.  Four hours later and the clouds dissipating, I ended up with a pretty good sunburn on the bottom 3/4 of my legs.  That's right, if I wear regular shorts, I have a very noticeable tan line just above my knees.  No matter what I do, I don't think it's going away anytime soon.  It's kind of like a farmer's tan, only on my legs.  Classy!  I think it's going to be a summer of long shorts & skirts for me.
Date Night. Shirt & cami - Kohl's / Miss Me Skinnies - Macy's / Wedges - JCPenney / Necklace - Vanity / Earrings - Vanity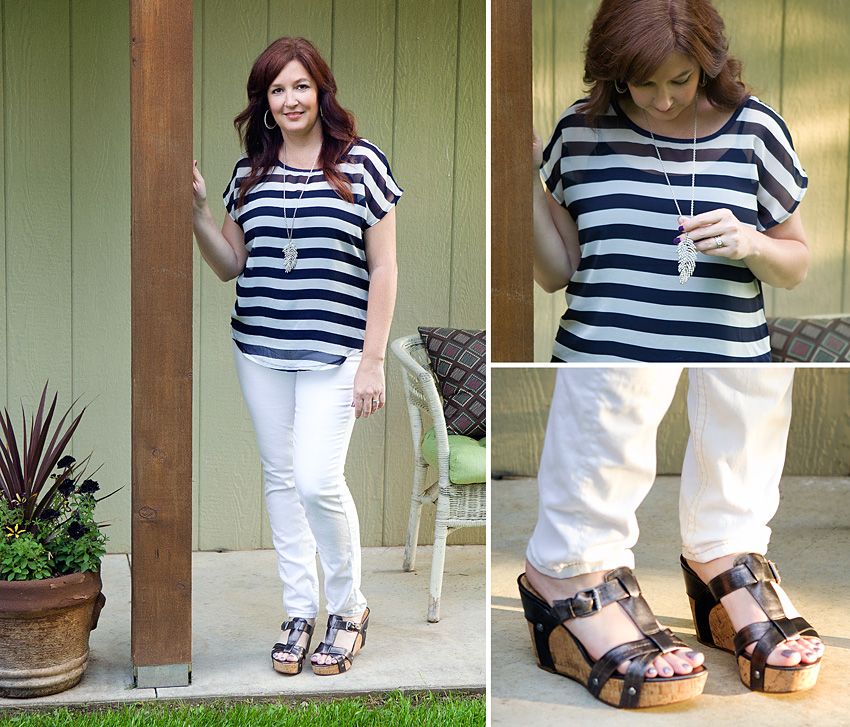 Meeting.  Sheer top and tank - Kohl's / Skinnies - Old Navy / Sandals - Target / Necklace - Macy's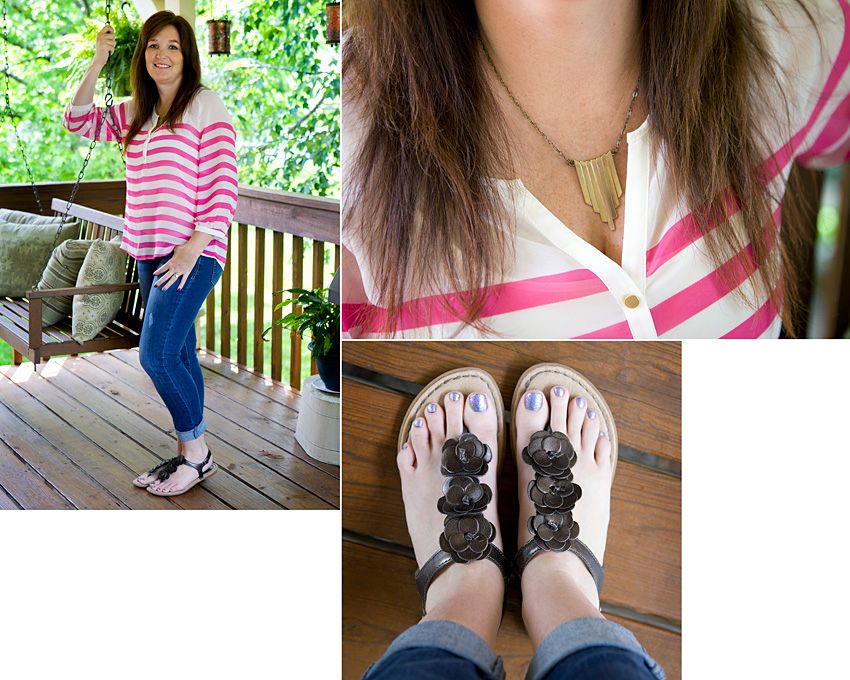 It's the same outfit I wore on Mother's Day.
Groceries.  Not sure this counts as "getting out of the sweats and pjs and fixing yourself up a bit" but hey, it's comfortable - and covers up the farmer's leg tan.  I really need to find a better shirt to wear with this skirt.  This is the only one I had at the time. Shirt - Old Navy / Skirt - Old Navy / Earrings - Old Navy / Flip Flips - GAP Outlet
Linking up with The Pleated Poppy.