I just have one outfit for you this week. Life has been crazy busy and even if I've dressed up, I haven't had time to snap a few shots before I run out the door. It's that time of year that I actually have to schedule family and exercise time on my calendar to make sure it gets crammed into my day. Not even kidding. This week's outfit is a mix of old and new. The old consists of Silver brand jean capris from Maurices two years ago. The sweater and tank top are from Target this year. Flip flops are from Gap Outlet this year.
The necklace is one I picked up a couple of years ago at the Holiday Mart. (Holiday Mart 2011 is just around the corner. I can't wait!) The fun nail polish is from Essie. I've used it once and it stayed on over a week without chipping. That's a miracle on my nails. I loved it so much I went out and bought two other Essie colors.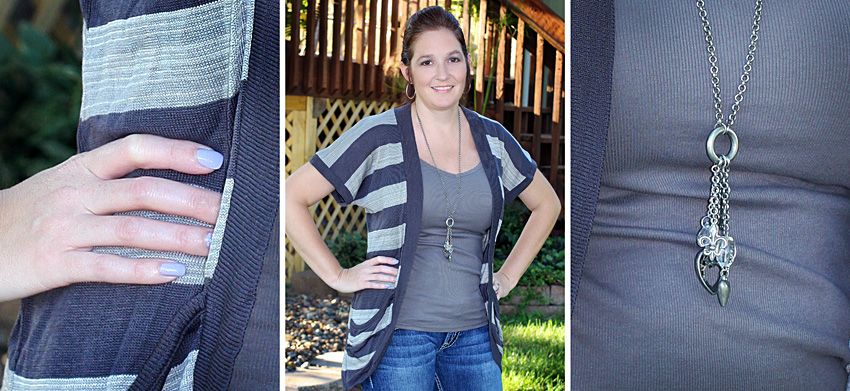 I'm linking up with The Pleated Poppy again this week. Check it out.