It's Wednesday already!?!  I did manage to get pictures of a few outfits this week before literally running out the door.  They are totally bad flash pictures due to the time change and lack of daylight after school when my photographers are home.  How many more days until Spring?
On the way to volleyball practice (story of my life): Tank top and sweatshirt - GAP / Jeans - Silver from Maurices / Tennis Shoes - Nike from Foot Locker / Watch - Sparkle On a side note, I'm excited about the volleyball team my daughter is playing on this year. Of course because it's a really good team.  But just as importantly, because the logos on their warm-ups and parent shirts are lined in sparkly crystals. Bling, baby!  That may or may not have influenced where she played.  Just kidding.  Maybe.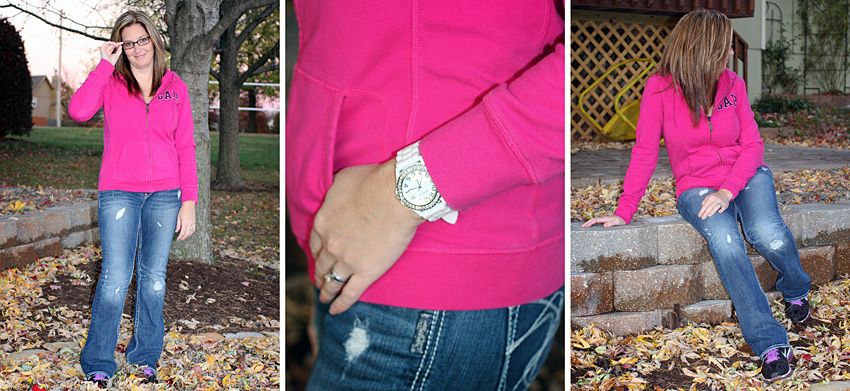 Dinner with the girls: Tank top - Kohl's / Sweater - Gordman's / Jeans - oops, the same Silver jeans from Maurices / Earrings - Premier Jewelry / Boots - purchased last year at Holiday Mart.  I'm not sure the boots are still as "in" as they were last year, but for what I paid for them, I'm going to be wearing them for the next 10 years, in style or not.  I still think they are cute.  I'm trying to get up the nerve to pair them with a cute dress and leggings.  I even have the items in my closet.  I just can't get up the nerve to wear the ensamble out in public.  I'm not 20 anymore, in case you hadn't noticed.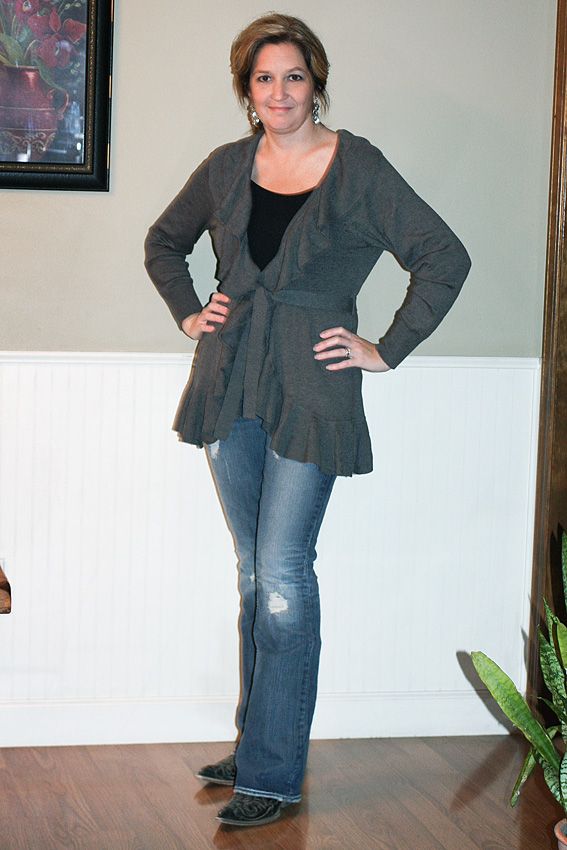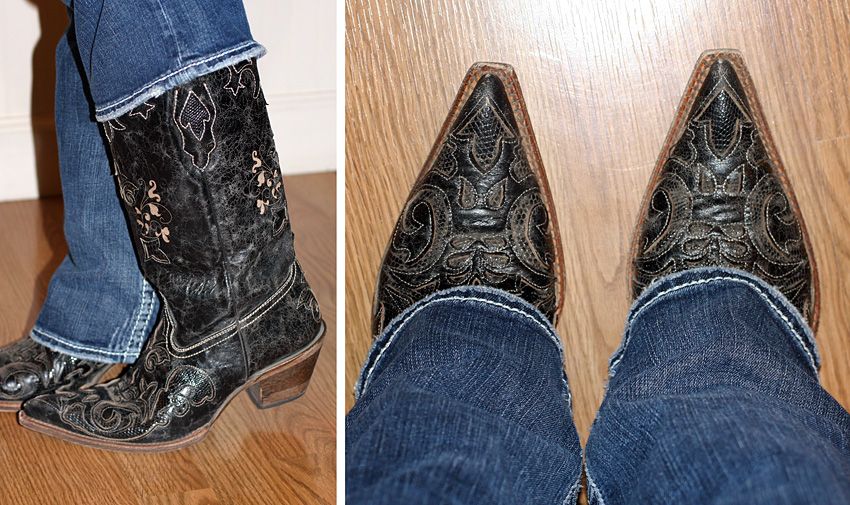 Don't forget to check out The Pleated Poppy for loads of great fall inspired outfits.