Wednesday again?!? Man, the weeks go by fast lately. That sounds like a "you know you're old when...." joke but that's totally how I feel anymore. Being a photographer, this is the busiest time of year for my business. While I love all the sessions, I feel like I'm losing my mind trying to keep everything straight. It will totally be worth it on Christmas morning when the rush of the season is over and I'm sitting in my pjs watching my family gets to open their gifts. This first outfit is my work attire for a day of portrait sessions. On this day I was photographing holiday pet photos (see images from that day HERE and HERE). Studio t-shirt - ChristyB / White long sleeved shirt - Lands' End / Jeans - American Eagle / Tennis shoes - Nike from Foot Locker / Watch - Sparkle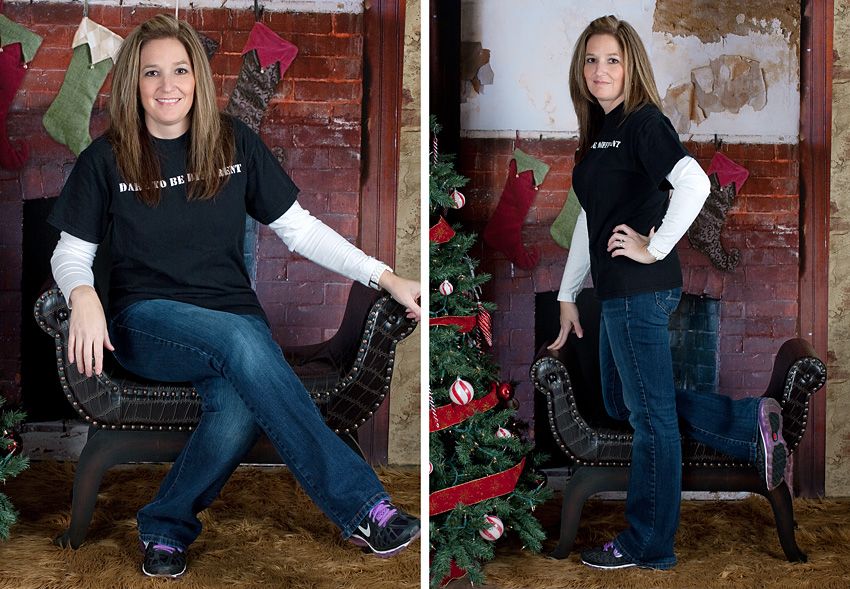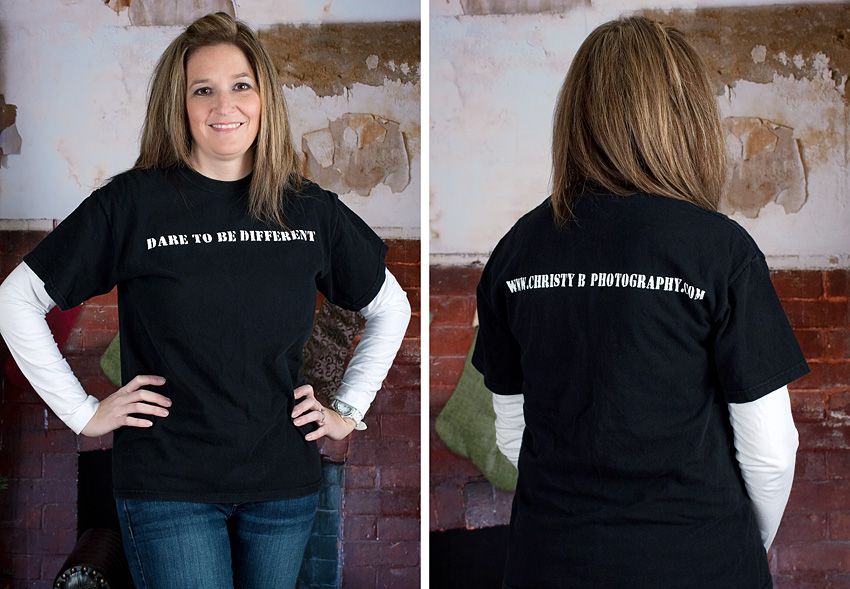 This was my class reunion outfit that I forgot to take pictures of that night. It was unseasonably warm for Thanksgiving so I wore the outfit again so I could get pictures. Only, as usual, when I was ready, everyone else was running around getting dressed and no one wanted to take my pictures. As you can see from these shots, they were so over taking pictures of my outfits. Cami - Maurices / Leopard print sequin tank top and brown shirt/jacket thing - Deb / Jeans - Silver from The Buckle / Pumps - Shoe Carnival / Ring - Kohl's / Earrings - Maurice's
Here's a picture from the our 20th recent class reunion that I stole from Facebook.  See, I really did wear this outfit that night only I had to change my shoes mid-way through because my feet hurt from standing so long.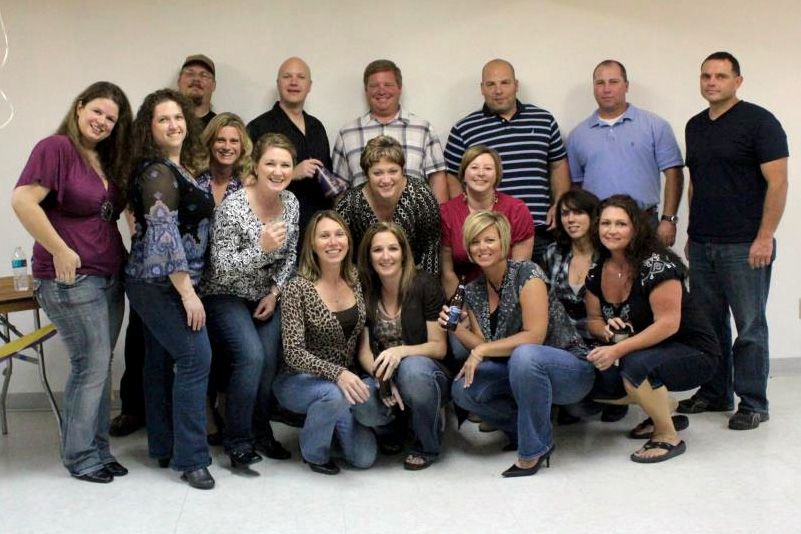 The last outfit this week is just an old outfit I wore to clean house and decorate for Christmas over the weekend. BORING! But it totally counts as an outfit since I somewhat fixed my hair instead of putting it in a ponytail. Shirt - Aeropostale / Jeans - American Eagle / Tennis shoes - the same Nikes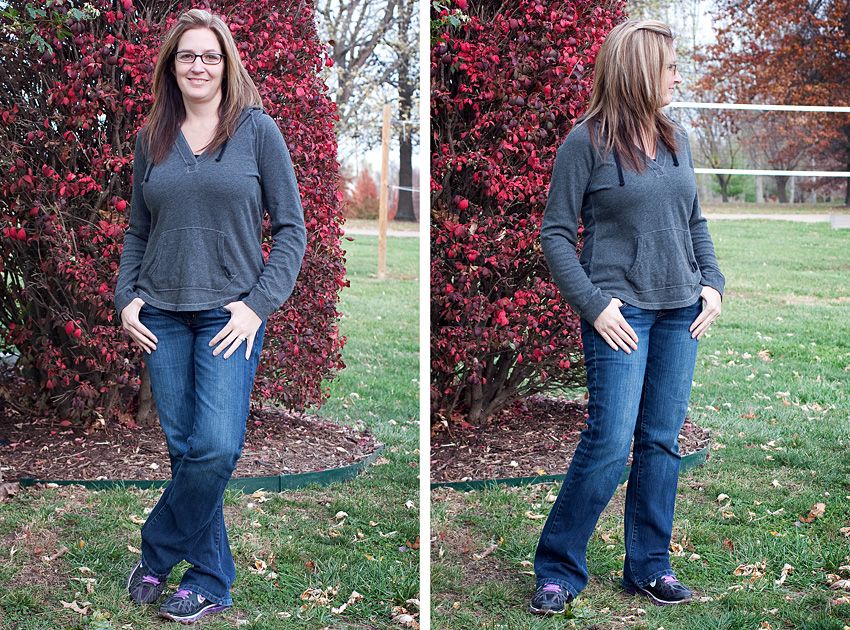 Don't forget to check out the rest of the WIWW posts over on the Pleated Poppy blog.