This is the week of the old sweaters. I'm always cold, so I have a lot of sweaters. I've realized while doing this WIMCW thing that (1) I wear a lot of black and brown (2) I have more than my share of off-white sweaters (3) I don't remember what I have when I buy new things.
First there was THIS off-white sweater. This week we have this off-white sweater. And that's not even a third of them. ((I bought a new one today, too.)) I never wore this sweater much because it was pretty long and looked strange just handing down. After reading the Pleated Poppy every Wednesday, I've learned to try new things. I pulled out this belt, paired it with the long sweater and I think I like it now. Sweater - Aeropostale / Tank top - Old Navy /Belt - Kohl's / Skinny jeans - American Eagle / Boots - Kohl's / Necklace - The Buckle.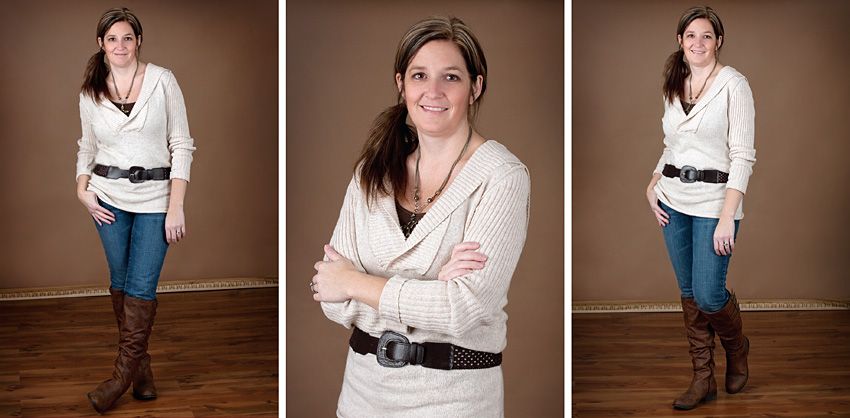 Does this next sweater look like something you've seen me wear before? Maybe HERE? That's right, last year I bought a maroon sweater and this year I bought a very similar burgundy sweater from the same store. I didn't even realize it until I started digging to the bottom of the sweater pile. Oh well, I like them both. Last year I just wore this weater by itself. This year I added the stretchy belt. Look at me breaking out of my mold. Sweater - Maurices / Long sleeved shirt - Maurices / Jeans - Silver from The Buckle / Belt - Charlotte Russe / Sequin flats - Kohl's
One more sweater outfit this week. I love this sweater because it is extra warm. It's what I wore to Christmas last year. I vamped it up this year by pairing it with skinny jeans and my hooker heels black boots. Sweater - American Eagle / Cami - Kohl's / Jeans - American Eagle / Belt - American Eagle / Boots - Sears / Neclace - Gennaio Boutique / Earrings - can't remember
This week I'm also linking up with Momma Go Round for Real Momma, Real Style.