I'm so ready for spring and the change of wardrobes!  It gets dark so early I rarely have a chance to get outfit pictures in the daylight after the kids get home from school.  This is what you get when it's 9:00pm and you remember you didn't take any pictures that day.  It also doesn't help that your daughter insists on holding the cat while she takes the pictures.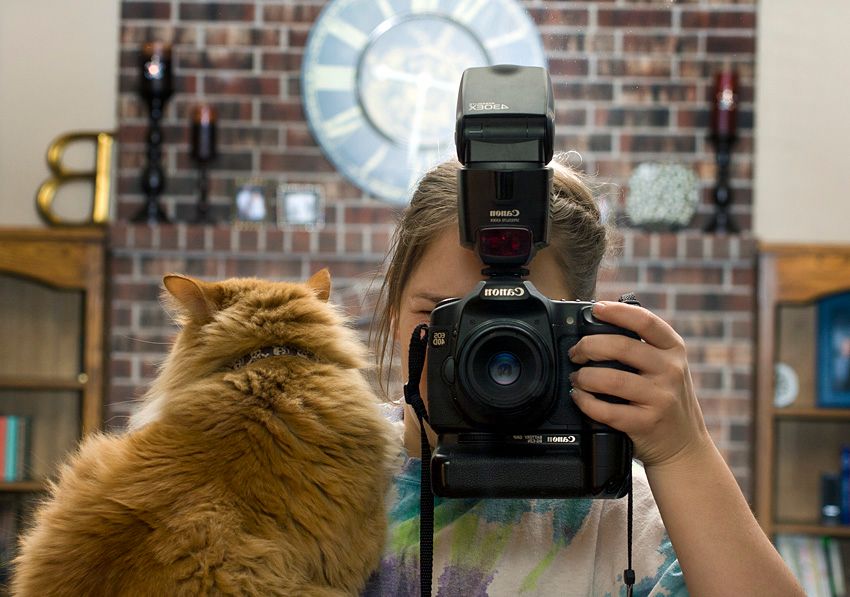 We had a yucky snow day. I pulled out the cowboy boots and comfy jeans for the day.  There is something about cute socks that puts a little cheer even in a cold snowy day. Sweater - Old Navy / Vest - Old Navy / Jeans - American Eagle / Socks - Target / Boots - Justin Boot Outlet
I'm not fond of this outfit after seeing it in pictures. The jeans were not long enough for the boots. I really need to do a little shoe shopping!  Maybe I can talk hubby in a new pair of shoes for our anniversary this weekend.  The eighteenth year is the "porcelain" year.  I think I'll opt for shoes instead. Shirt - Maurices / Cami - Kohl's / Jeans - Silver from Maurices / Boots - Sears / Earrings - Kohl's / Necklace - Target / Watch - Buckle / Ring - Gift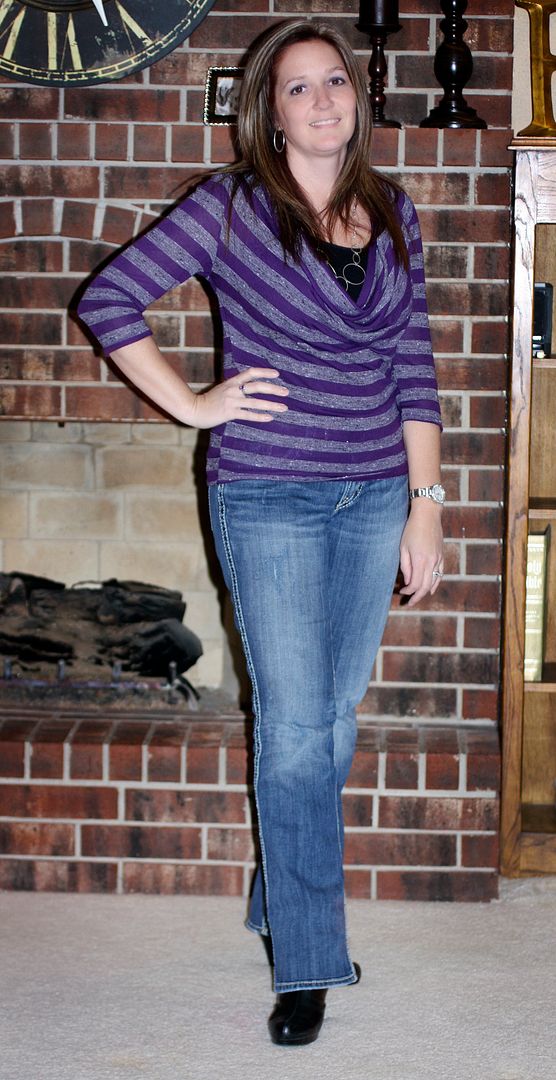 Don't forget to check out the Pleated Poppy for more outfit ideas!