WIMCW is back after the 4th of July break last week.  Of course, I forgot to get a picture of what I wore on the 4th of July.  It's probably for the best.  My navy and white tank tops and red flip flops really weren't worth photographing.  I've realized after doing WIMCW for just over a year now, I have many more clothing options for winter than I do summer.  My decent summer outfits worth sharing are dwindling quickly.
This is what I wore on the hottest day of the year here - 106 degrees.  Now you know why I look a little red as opposed to my normal ashy white skin.
Shirt - Maurice's / Shorts - American Eagle / Flip Flops - Target
What I wore to see Magic Mike with the girls.  I always have to dress warmer for the theater so I don't freeze.  I have to admit, it was a bit steamy in the theater that night.  :-)
Sweater and cami - Target / Jeans - Silver from Maurice's / Wedges - TOMS  (my sister and my daughter told me they don't care for my TOMS.  Are they that bad?)
This is what I wore to a couple of weekend parties in an attempt to stay cool while outside.
Shirt - Kohl's / Shorts - JC Penney / Sandals - Macy's / Cuff Bracelet - Kohl's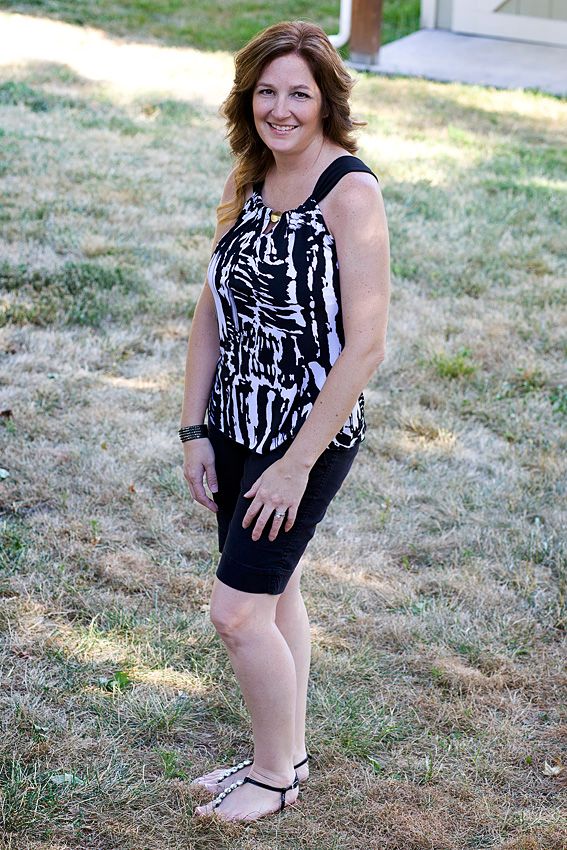 And I saved the worst ensamble for last.  Note to self: never pull back your hair when you need color.  I look like a skunk.  What was I thinking?  Oh yeah, I was thinking, "get ready fast because you have a LONG day of shopping with your daughter ahead of you."  I wore this dress for the first time on our cruise.  Then I washed it.  Then I attempted to wear it shopping.  It's now designated as a swim suit cover-up.  Let's just say it shrunk in length and I was terrified to bend over the entire day.
Dress - Charming Charlie / Flip Flops - Reef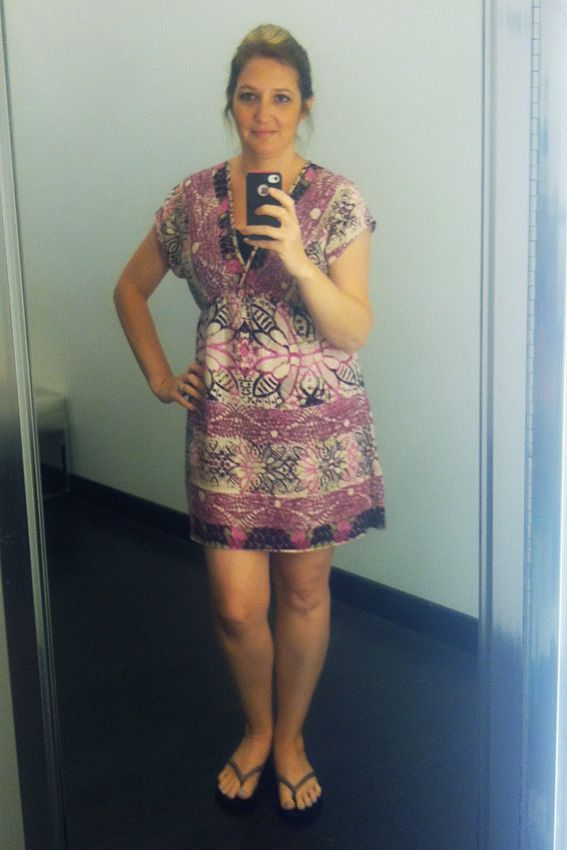 Linking up with The Pleated Poppy again this week.