Time to link up with Lindsey of The Pleated Poppy for What I Wore Wednesday again.

This is another outfit from my closet. You know how some people can wear bright colors and patterns and look cute doing so? This my attempt at an artsy, carefree outfit. The top reminds me of a silk bandanna. I hesitated buying this shirt. It's not something I would normally wear. But I love the cut and it's so cool and comfy. I'm glad I bit the bullet.  The shirt is from Kohl's, my fav shorts from American Eagle and the sandals are from Target.  The earrings and cuff bracelet are from Kohl's.   

Do you have outfits that you weren't sure about but then ended up loving?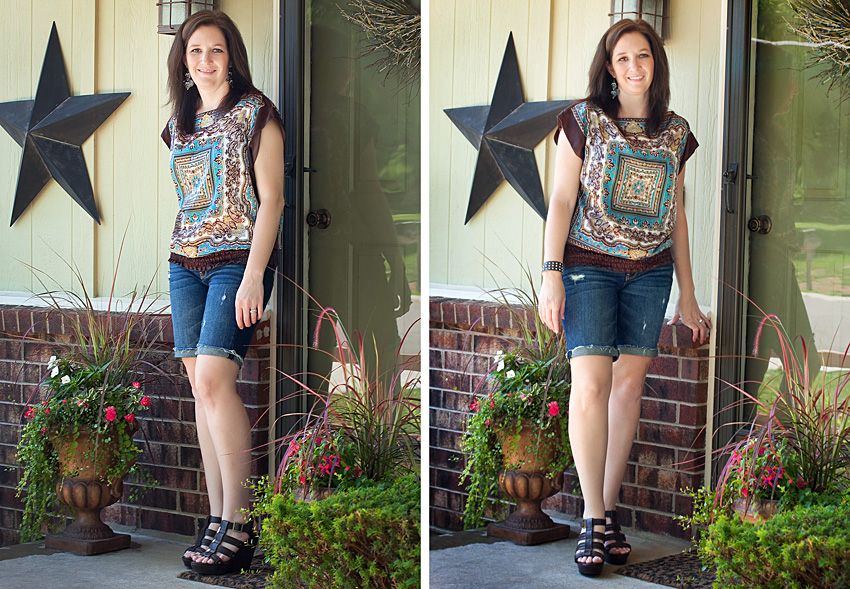 I'm also linking up with a new blog this week, Momma Go Round for her Real Women, Real Style feature. Check it out.