It's Wednesday again. Either you are new to the blog or you are very brave to check back in on What's In My Closet Wednesday featuring images of ME. Or, you're using this as a screen saver to scare away the mice.  Either way, I'm happy you're here!  I've got two outfits for you this week.

The first outfit is my "going to get my hair done" outfit.  Totally simple, but I love this combo.  There is something about jeans and flip flops that is so comfy.  My fav. Silver jeans are from Maurices.  The shirt is also from Maurices. Tank top from Gap, flip flops from Famous Footwear and necklace & bracelets from Charlotte Russe.  Curled hair courtesy of my hair dresser.  I totally could never make it look like that. 




I think this  second outfit looked cuter in the dressing room than it did in my back yard. The dress is from Old Navy. In the past (i.e. before WIMCW) this would have been the extent of my outfit. Now that I'm consciously trying to step out of my box when I shop for clothes, I also picked up the jean jacket and skinny belt from Old Navy to layer on the dress. Cah-Razy, I know. These pictures were taken a couple of days after the stitches in my foot so I had to opt for simple Old Navy flip flops over my brown Target wedges. The watch is from The Buckle and I can't remember where I purchased the earrings.  Images courtesy of my husband.  Not too awfully bad for his first attempt using my camera.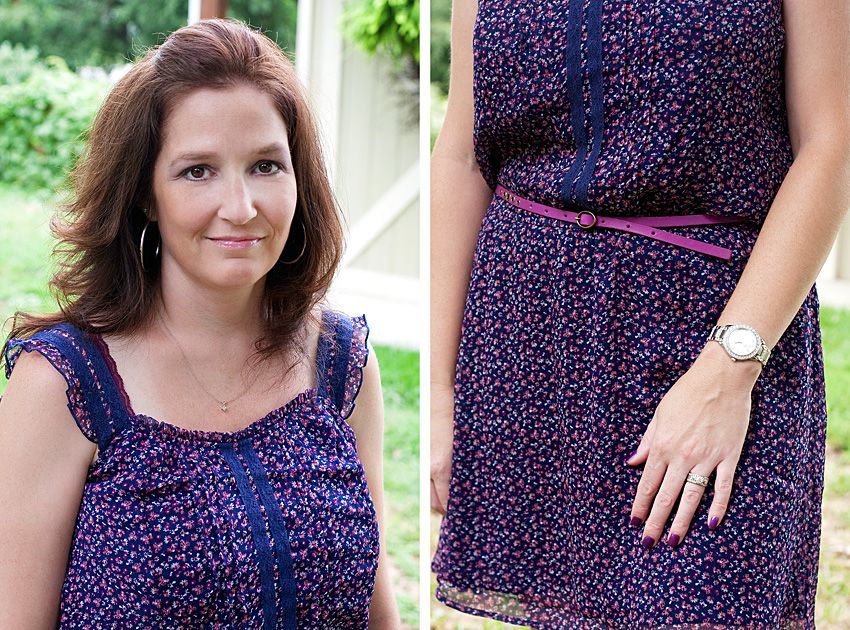 As usual, I'm linking up with The Pleated Poppy for more outfit inspirations.