Another week of summer down and I can feel the depression of winter already setting in. First it's capri pants then it's sweaters and Uggs. As much as I love my Uggs, I love summer a million times more. I found these images from earlier in the summer on my computer that I never shared. Look at the lush green grass (mixed with clover that shouldn't be there) and the blooming flowers. Oh how I love thee. The white legs, not so much. I wore this exact same outfit this week only with jean capris. No time to snap pictures so these will have to do.  The shirt, shorts and belt are from American Eagle. Cuff bracelet from Kohl's and flip flops from Famous Footwear. Bad hair from the humidity.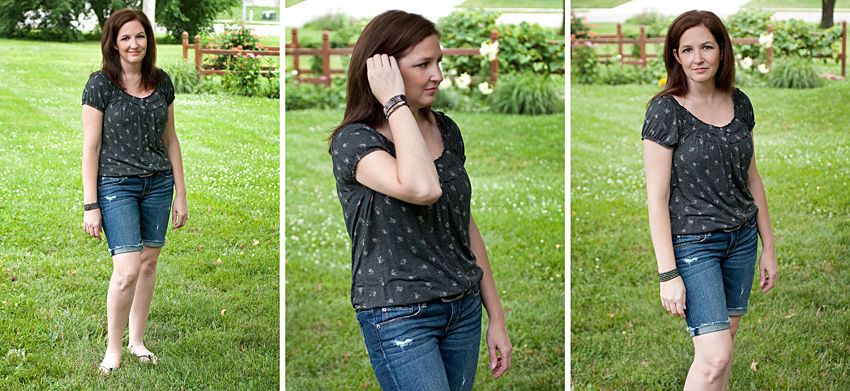 Capris. Before I know it, it's going to be snowing. No, I'm not a drama queen. Why do you ask? Capris, shirt, tank top, earrings and necklace from Maurices. Wedge sandals from Famous Footwear. Ring from Charming Charlie's. No excuse for the bad hair this time.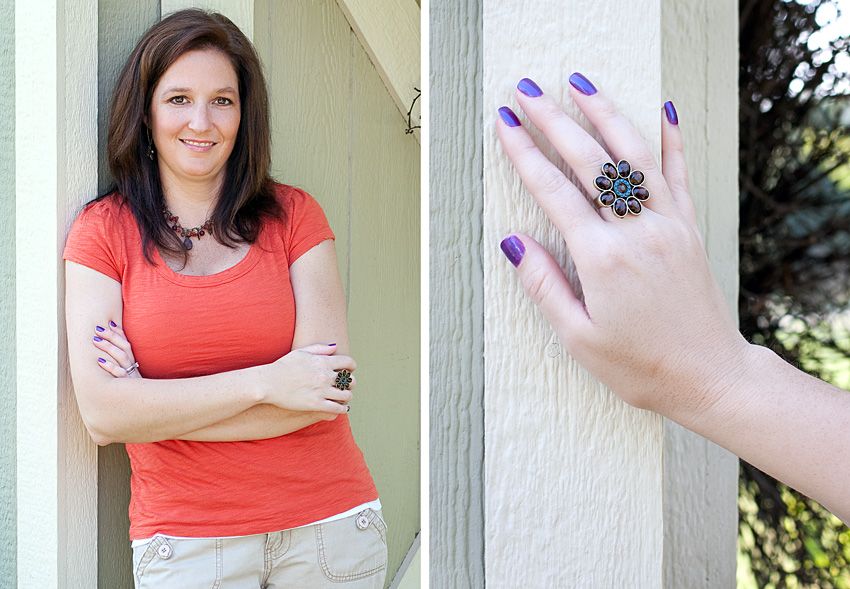 If you are unlike me and actually look forward to cooler temperatures and fall fashion, check out The Pleated Poppy for more wardrobe link-ups.