It's another WIMCW full of blurry flash photos because it's the only way I can get my family to snap pictures of me before we rush out the door. Rushing seems to be all we are doing lately. I get so mad when I actually have a picture-worthy outfit and hair and I'm in such a hurry I forget to get pictures! That has happened a lot lately, too. My class reunion was last weekend, I was all dressed up in my fancy new heels and I FORGOT to get pics!  I do have two outfits to share today. The first outfit was my "going to the apple cider mill on my birthday" outfit. The brown cowboy boots are o-o-o-old but I still wear them all the time. They were a whopping $20 at Charlotte Russe. I was actually shopping for some shoes the day I wore this outfit and had the boots sitting next to me when a lady asked where she could find the boots in the store. Unfortunately for her, she was about 5 years too late. Jeans and belt - American Eagle. Jean jacket and white shirt - Old Navy. Ring - Kohl's. Scarf - Sparkle (another item for my daughter that I "borrow").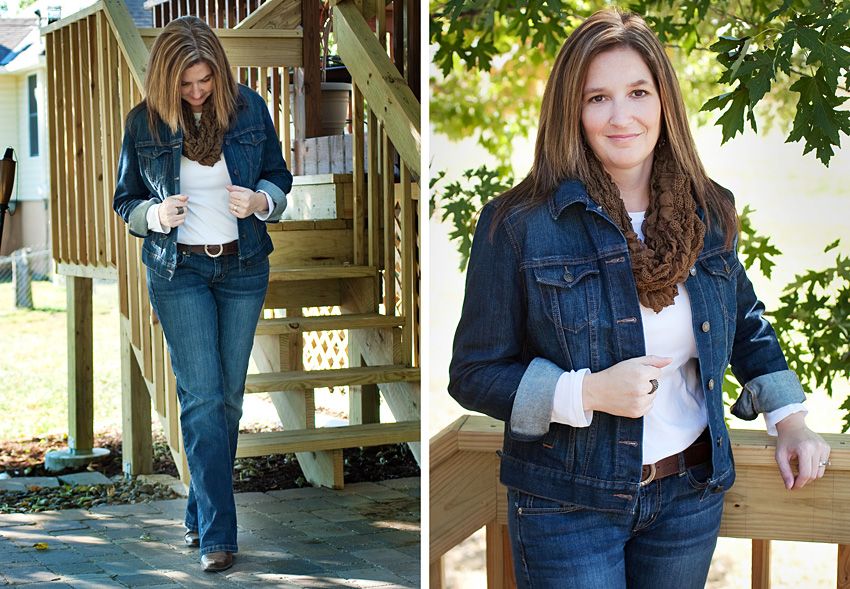 This is my "class reunion night at the football game" outfit. Purple is the school color afterall hence the scarf from New York & Co., the purple and white long sleeved shirts from Lands End and black and purple Nike tennis shoes. Silver jeans - Maurices.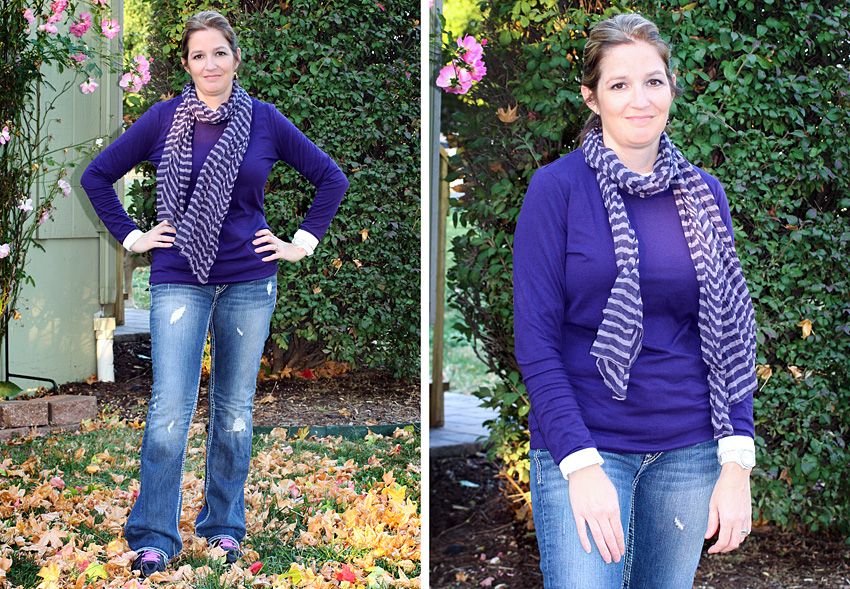 Don't forget to check out The Pleated Poppy for more outfit ideas.