The recipe ranks right up there as one of my family's all time favorites.  Our friend Jill first introduced us to this scrumptious marinated pork tenderloin like no other.  If you cook nothing else this year, make it this recipe.  For a normal family, this recipe would be perfect for a small get-together.  For my family, this recipe barely feeds the four of us in one meal.  I'm telling you, they love it.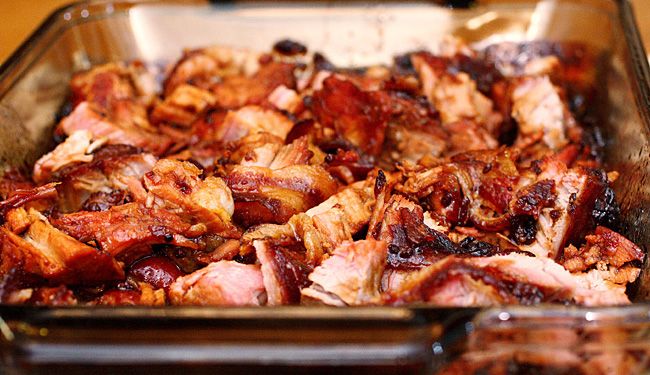 Jill's Pork Tenderloin
*Recipe provided by our friend, Jill.
3 pound pork tenderloin (1 package of 2 pork tenderloins), cut into 4 pieces total
1 pound bacon
3/4 cup soy sauce
1 tablespoon minced onions
1/2 teaspoon garlic salt
1 tablespoon wine vinegar or regular vinegar
1/4 teaspoon salt
Dash of pepper
3/4 cup brown sugar
Wrap the tenderloin pieces in bacon. Place in 8 1/2″ x 11″ pan. Poke hols in meat with a fork.
Combine rest of ingredients in a small bowl; stir well. Pour marinade over meat. Refrigerate uncovered 2 to 3 hours or overnight.
Bake in a 300 degree oven for two to three hours. If the bacon burns, place foil over the top after approximately 1 1/2 hours of baking.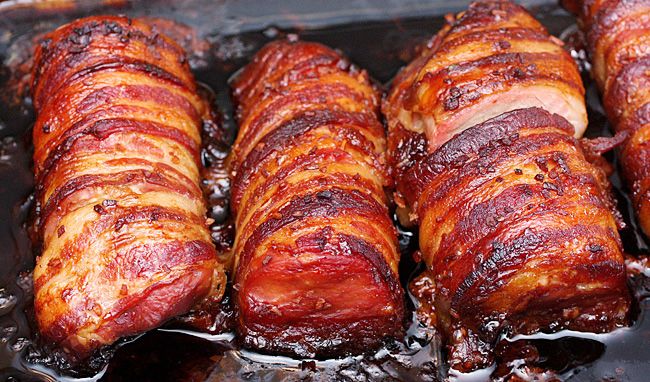 Cut the meat into bite size pieces and let it absorb all of that yummy gooey goodness in the pan.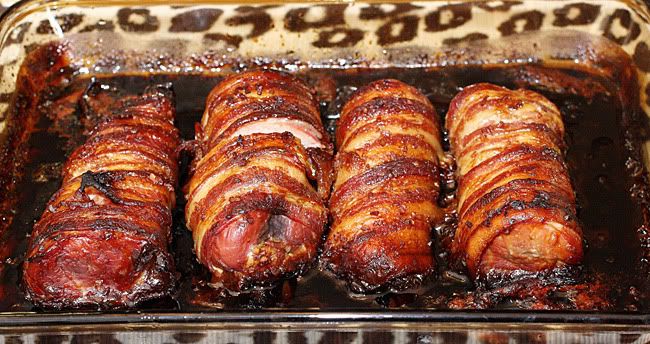 Now dig in! You won't be sorry!!